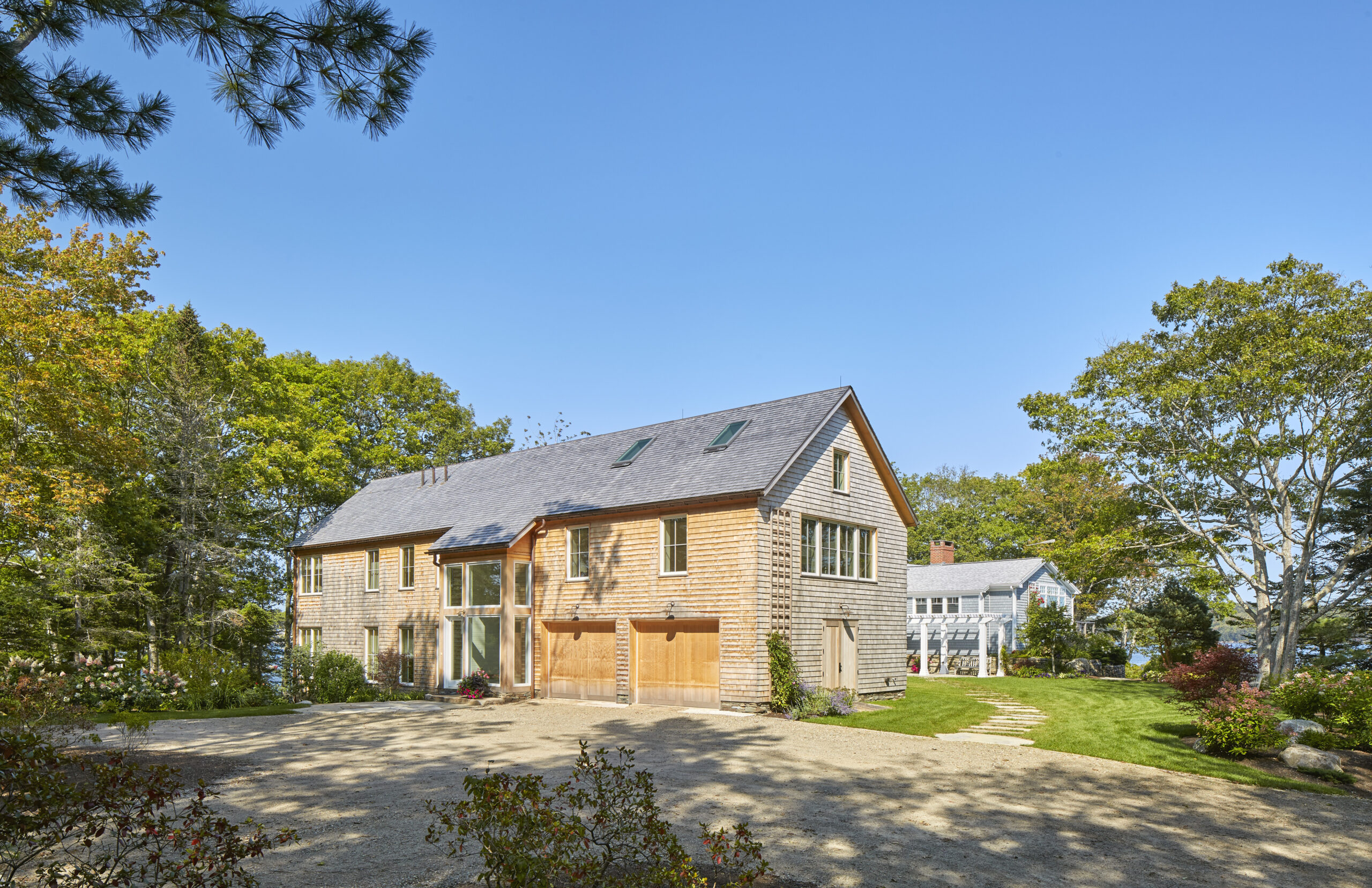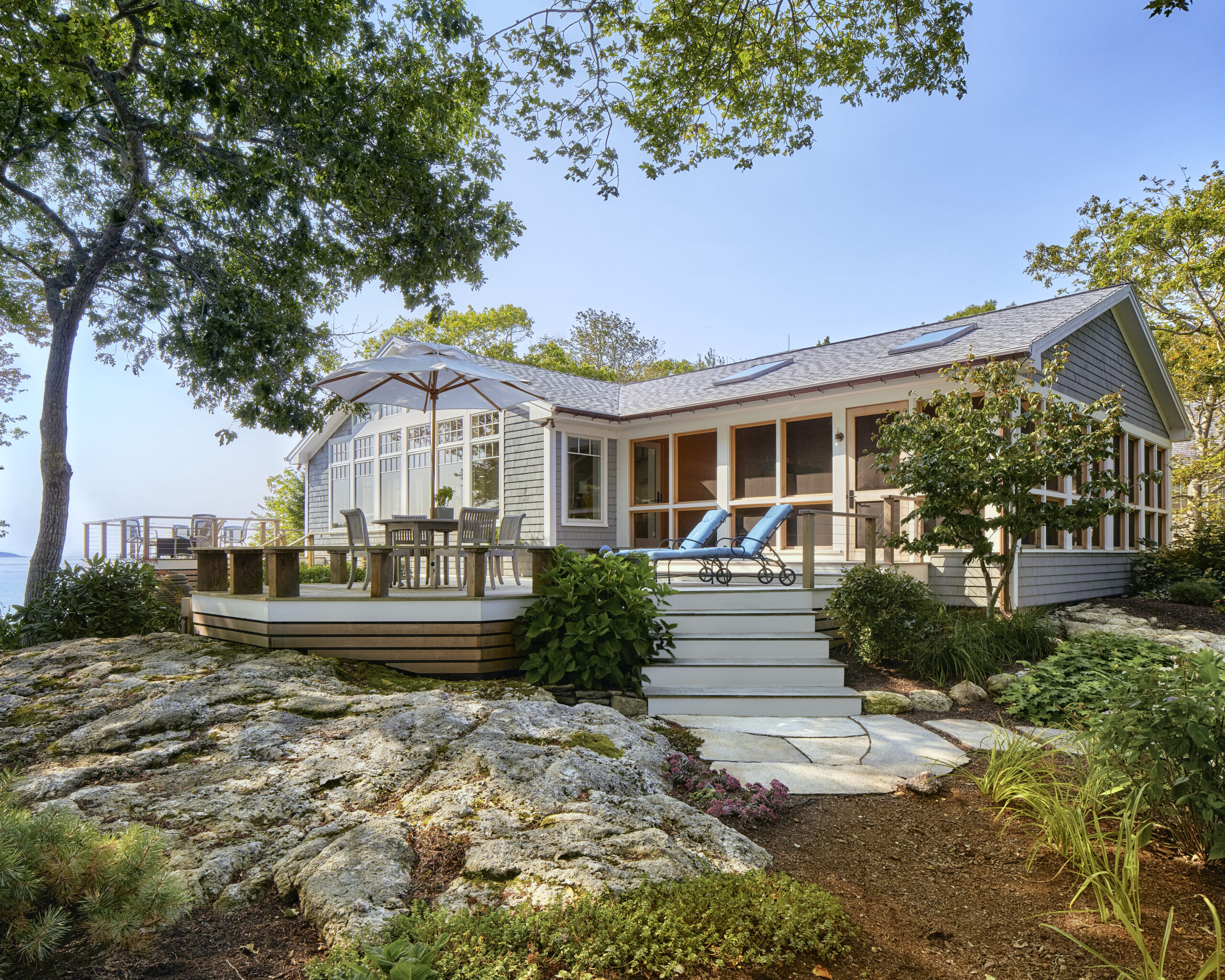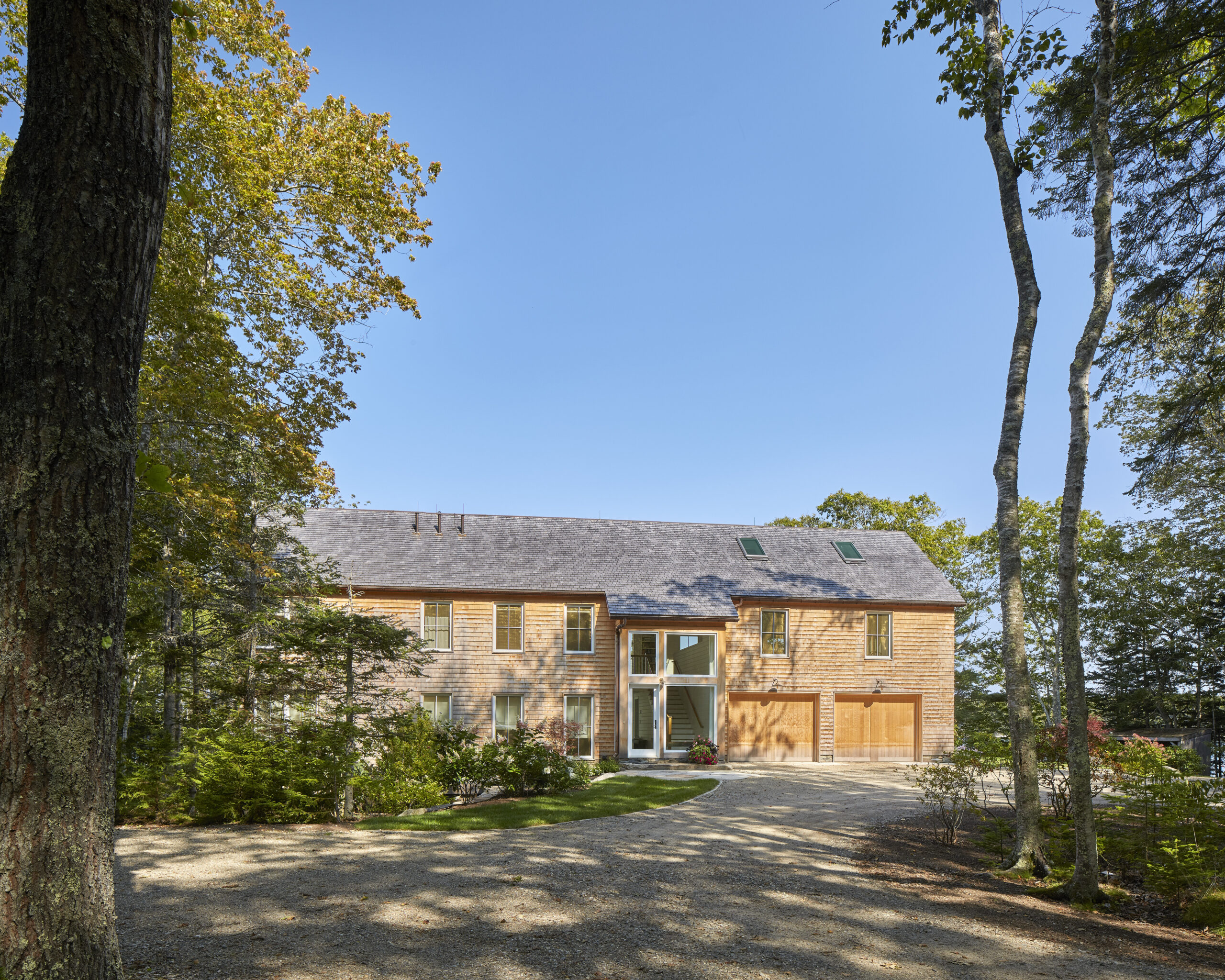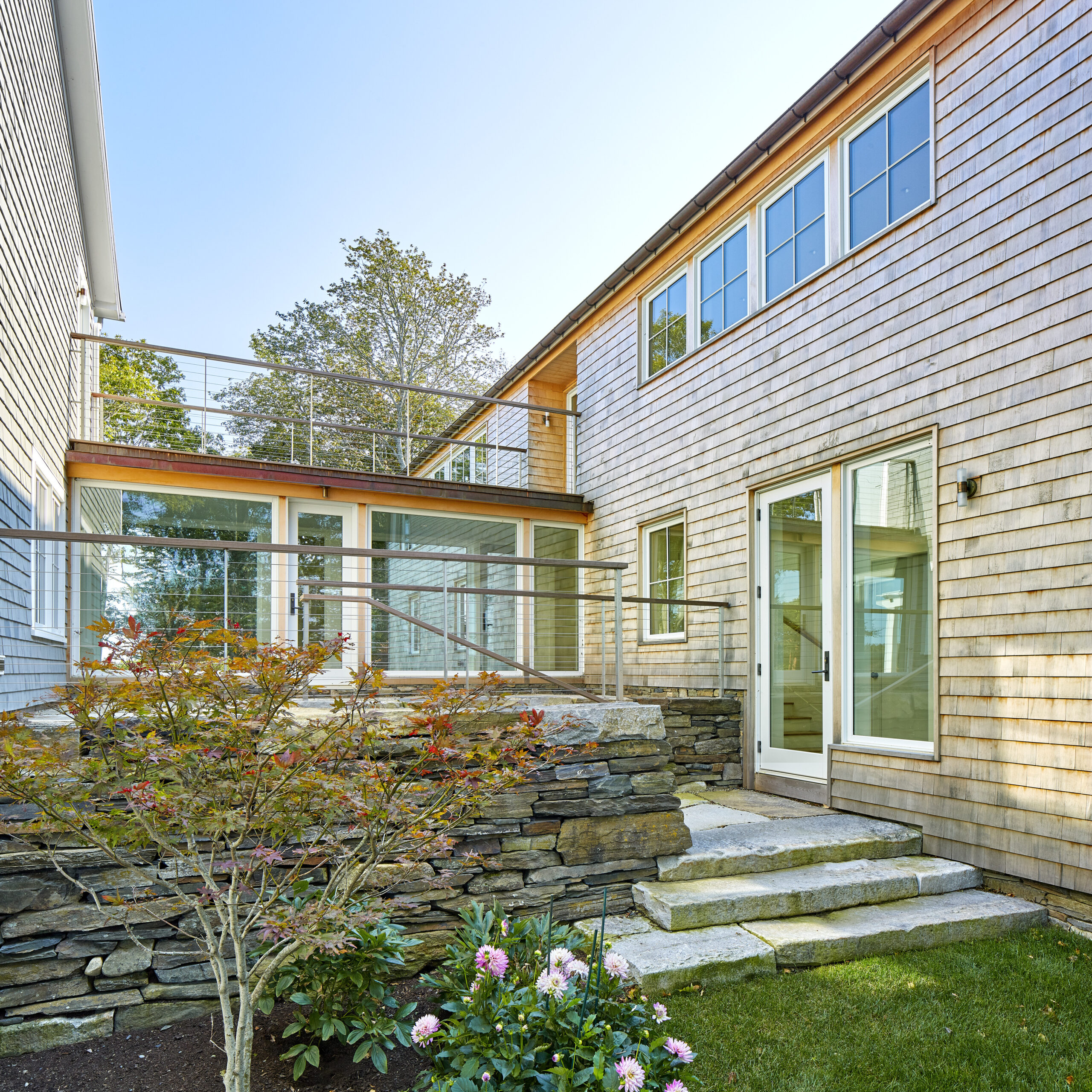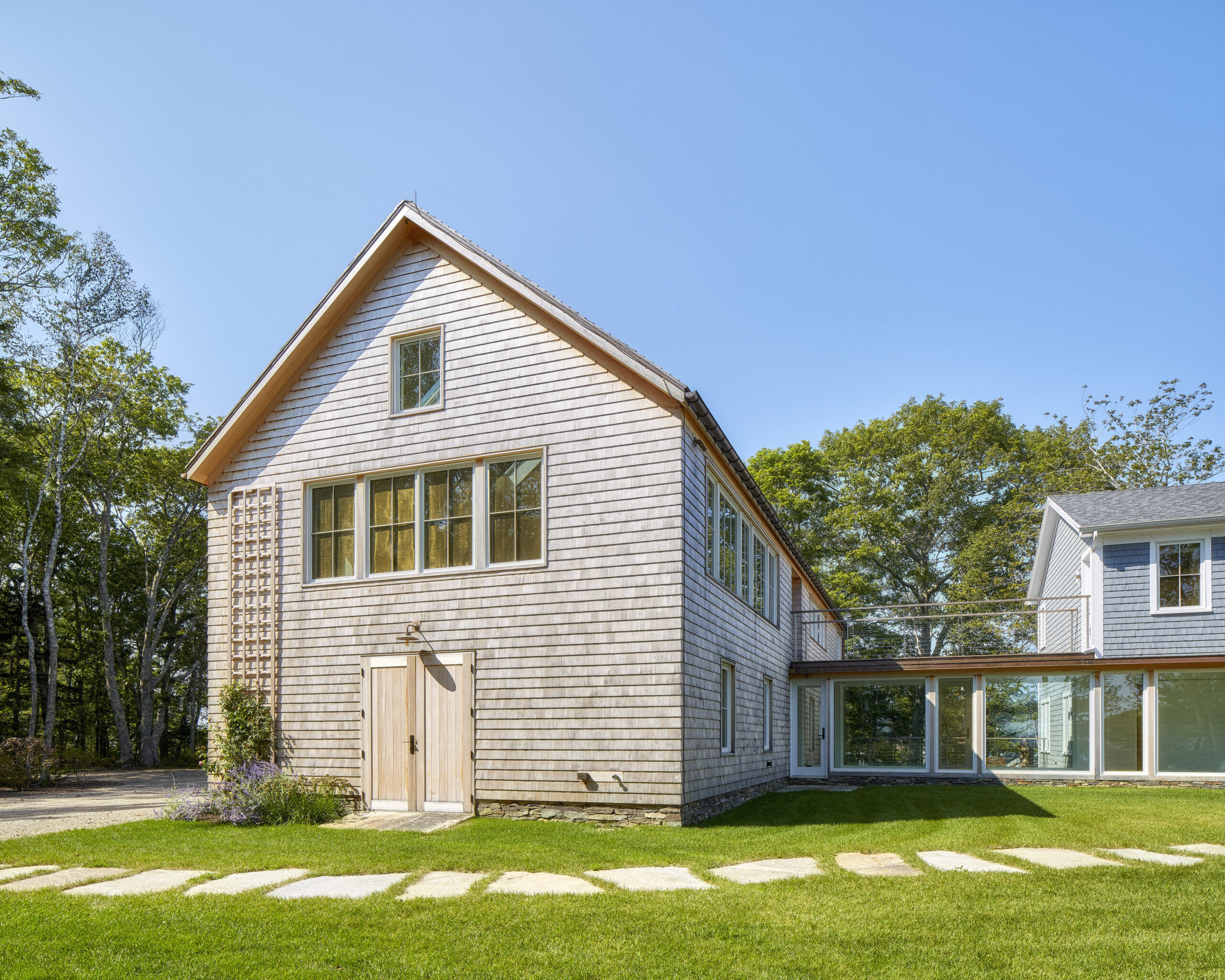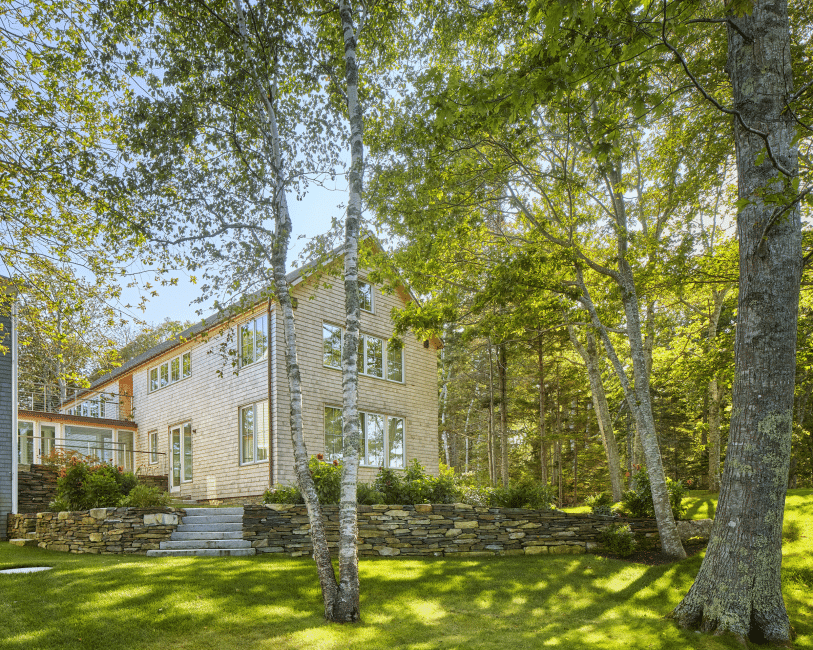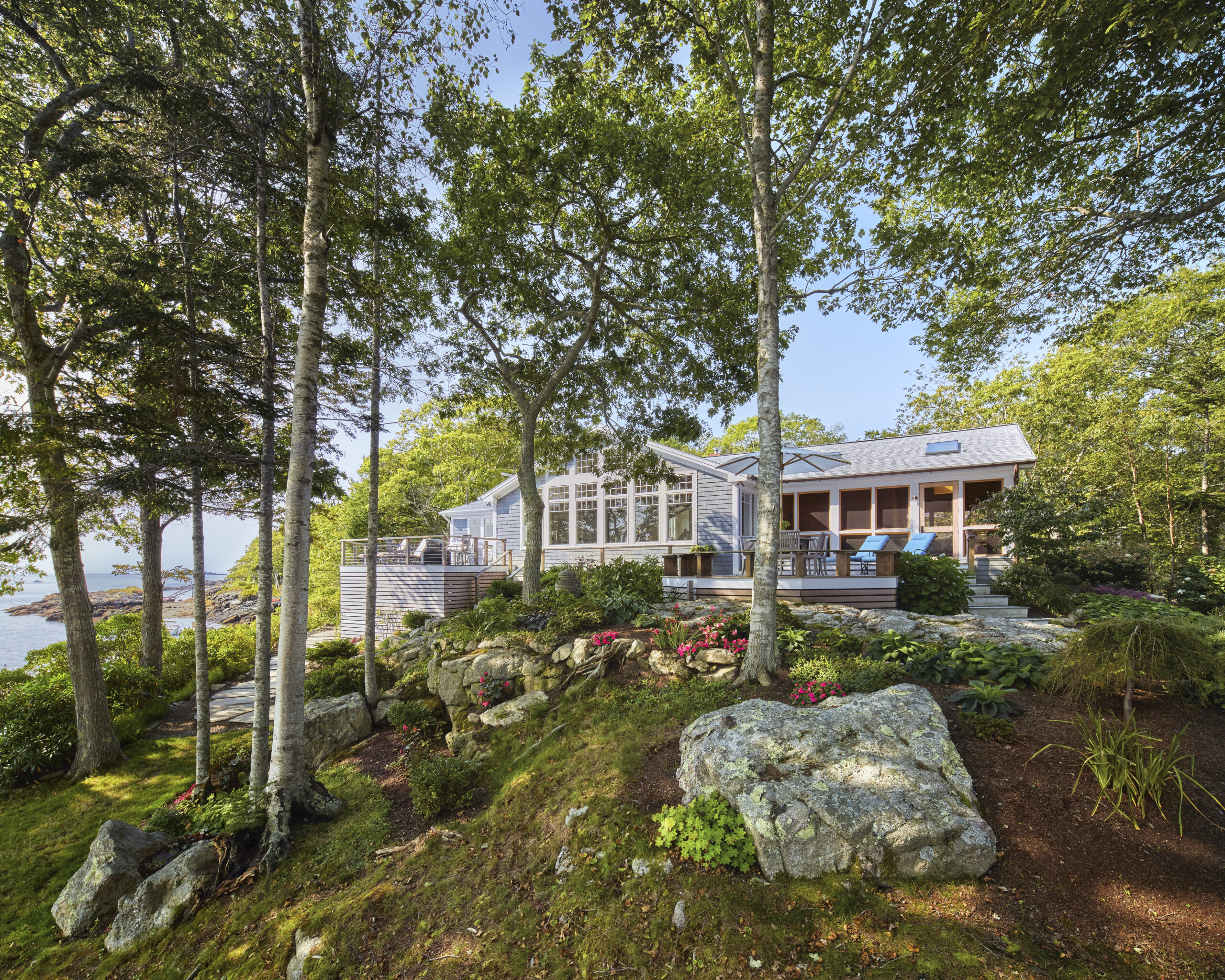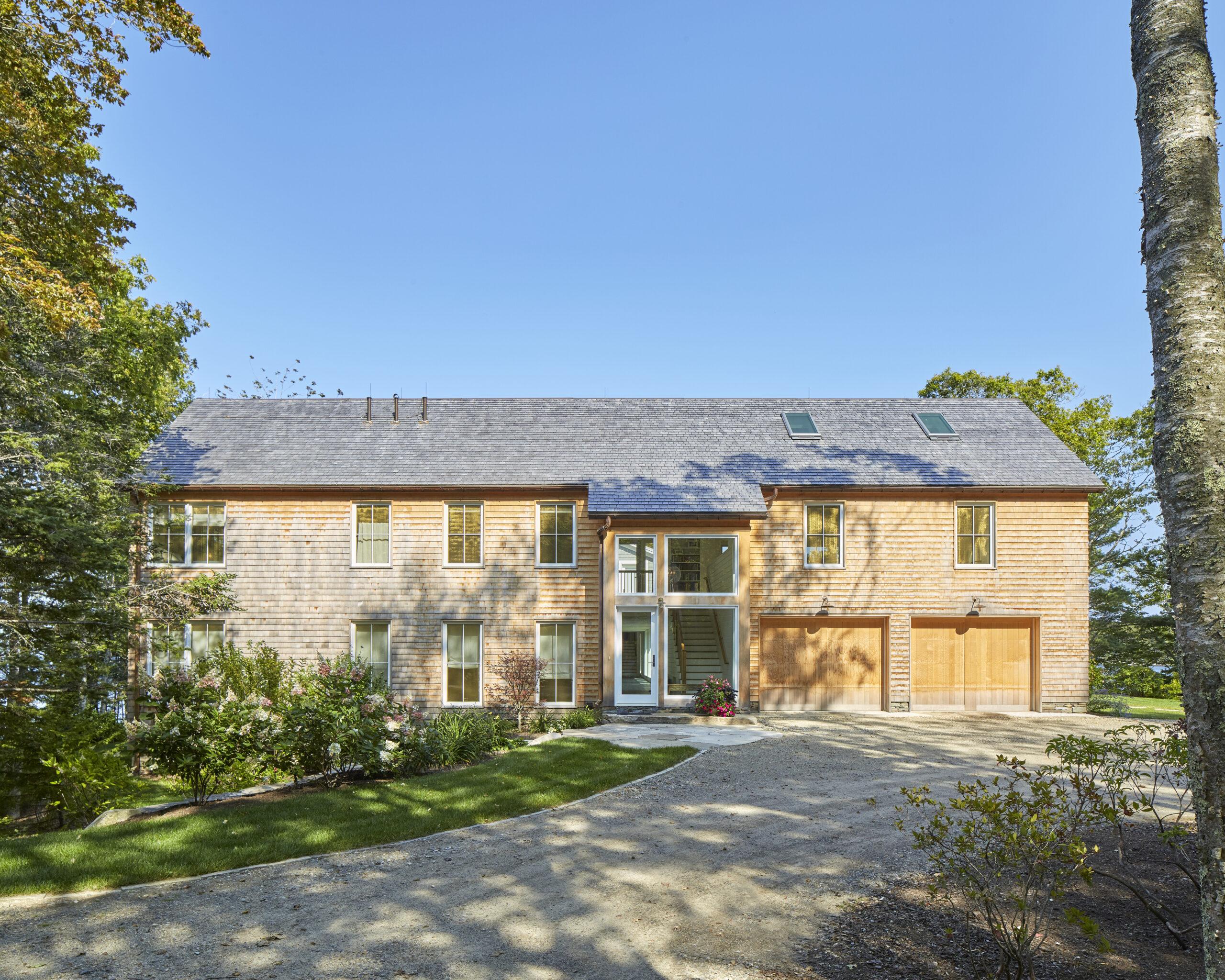 mills_double_garage_right_side_highres
mills_patio_close-up_highres
mills_double_garage_highres
mills_stone_patio_highres
mills_stonwall_steps_highres
mills_double_garage_close-up_highres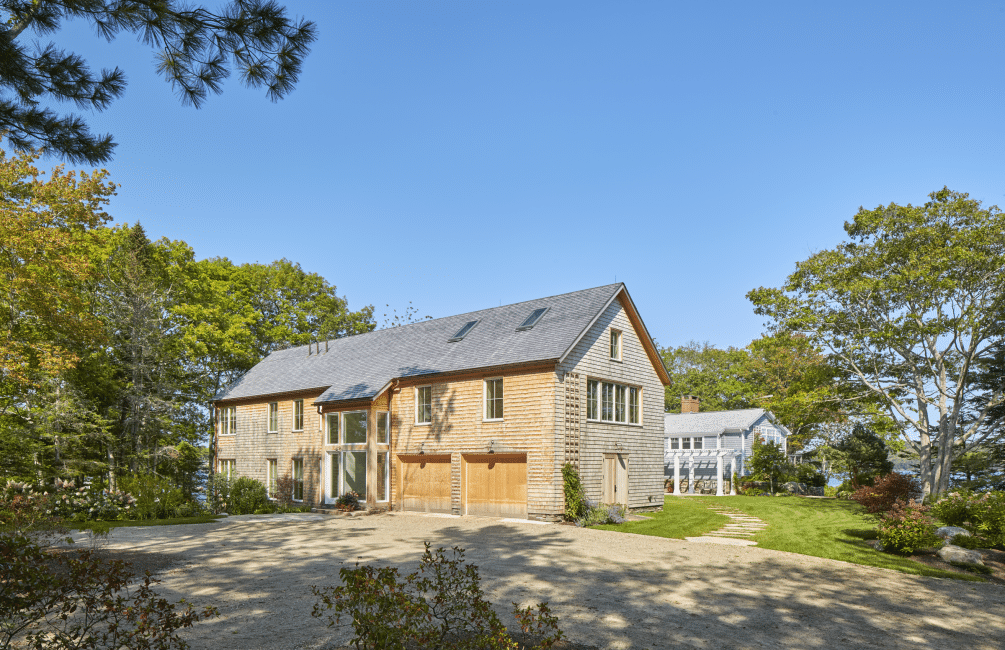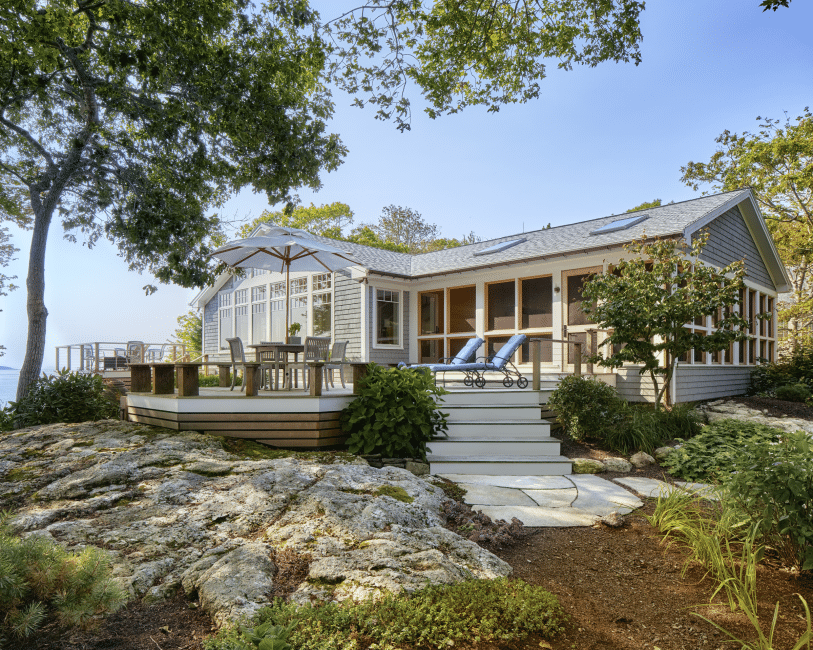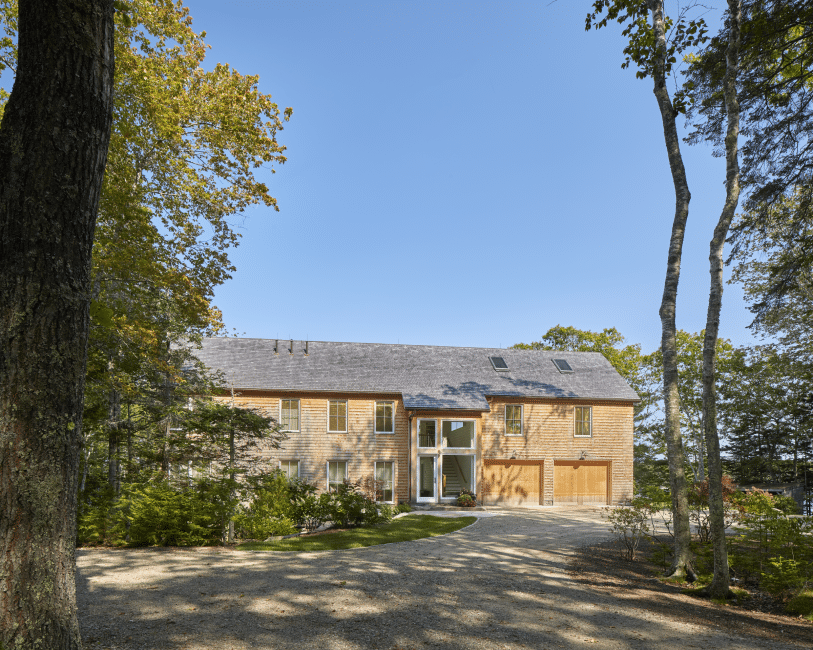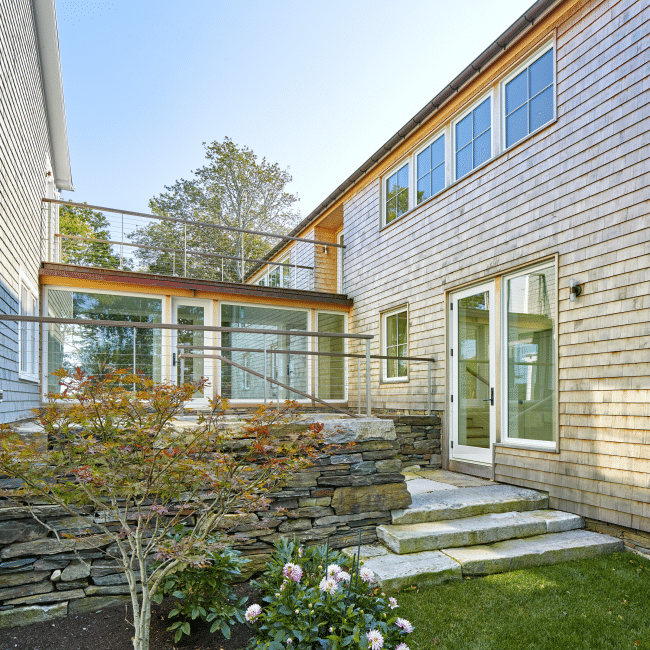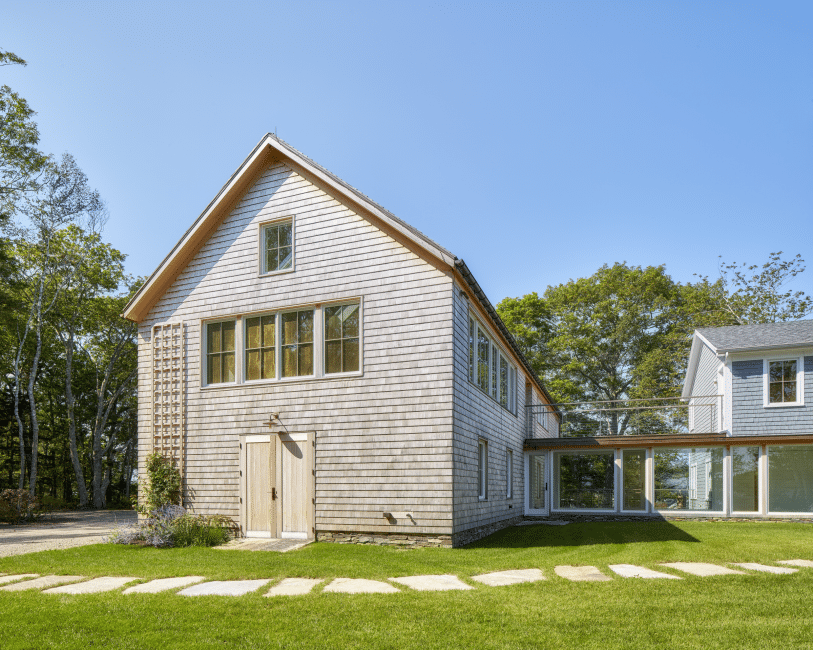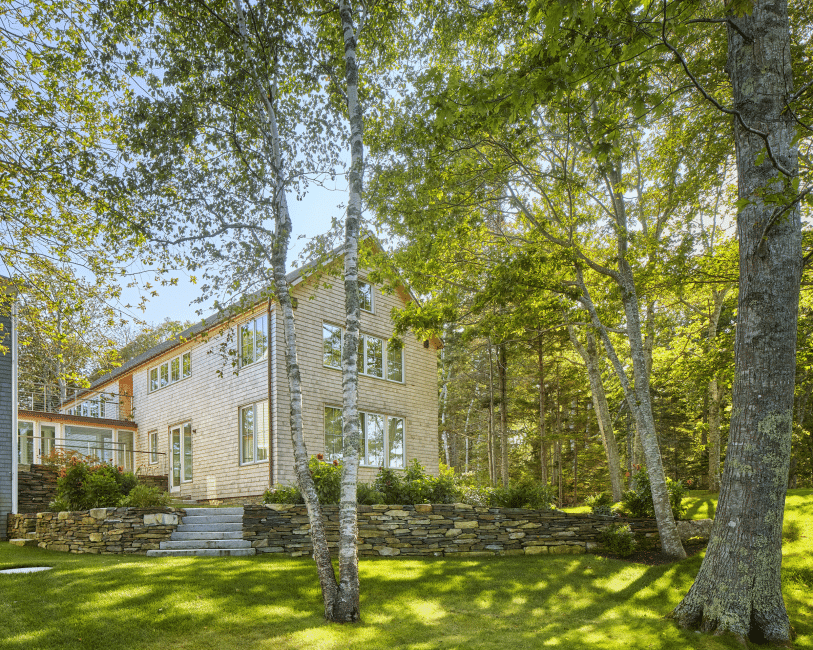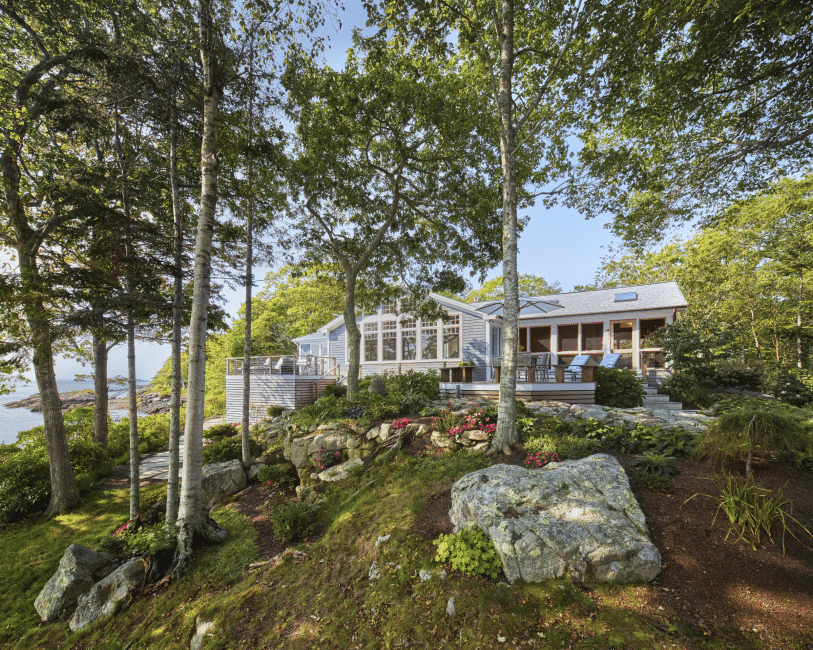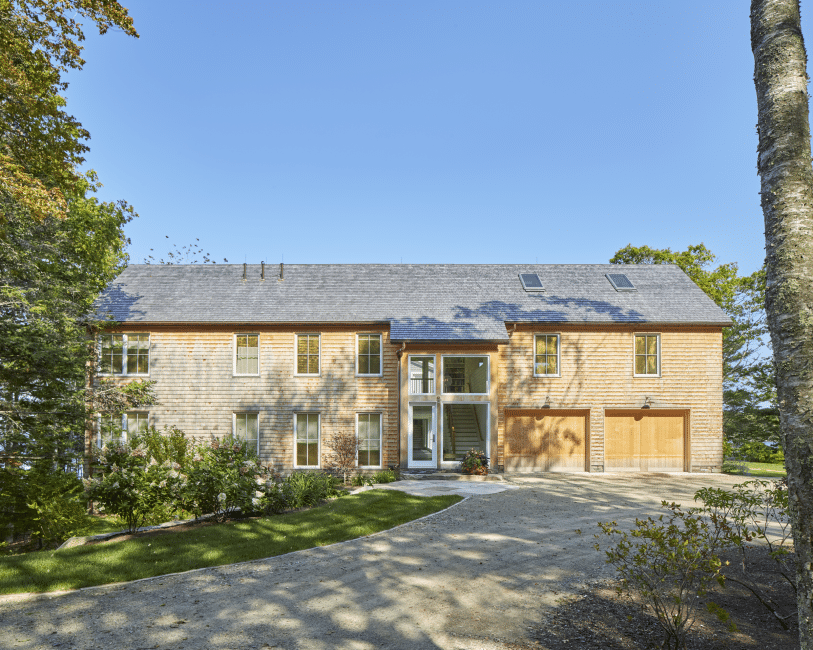 On The Point
Project Specs
Warren Construction Group
Imagine the ideal location for enjoying family and engaging friends on the Maine coast. The Point is a well-loved home surrounded by water on three sides. The finishing touches to the already stunning site were to add widespread, natural landscaping and hardscape to this extensive remodel and addition in Harpswell that turned a smaller house into a family getaway.
An inviting glass connector with a stone terrace descending to the lawn with a catwalk above, connect the old with the new. In the main house, Warren Construction Group built extensive custom cabinetry throughout, updated many finishes to complement existing features, and built an expansive Alaskan yellow cedar screen porch with a slate floor for many family gatherings to come.
The two story addition features a second floor great room with nickel gap walls and vaulted wood ceiling for an exceptional gathering space. Capturing the water views, four large bedroom en suites allow privacy for the growing family and guests. The new 2 bay garage along with updated mechanical systems, were welcome changes to the property.
More case studies
Residential