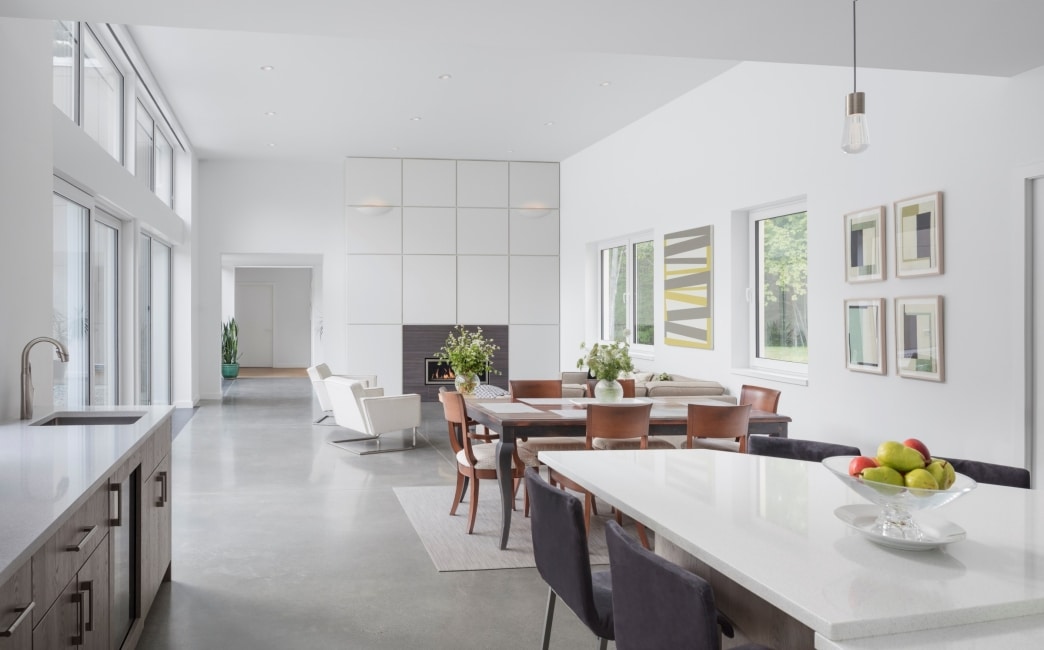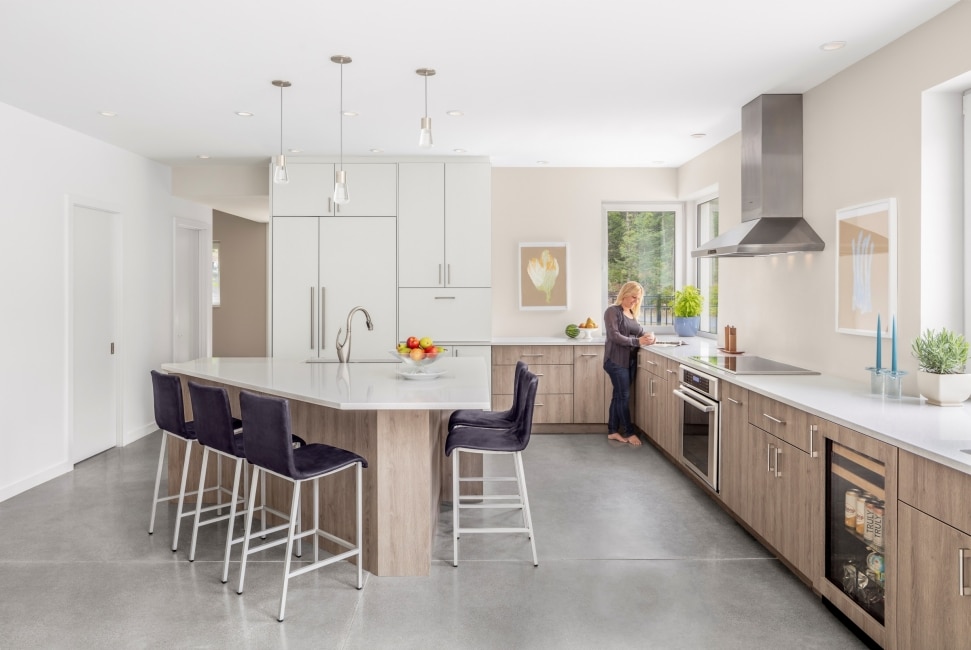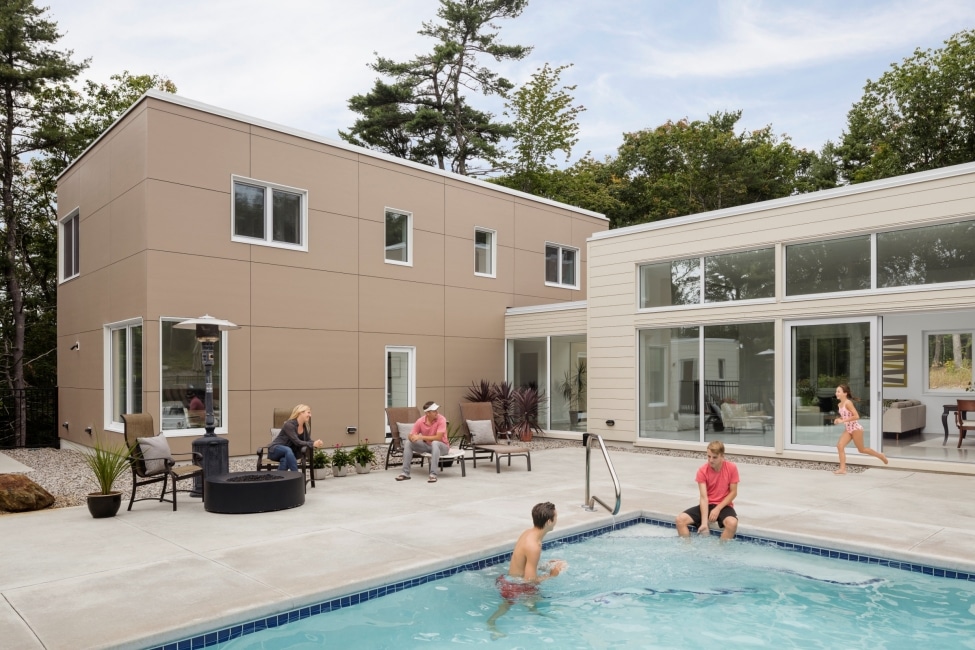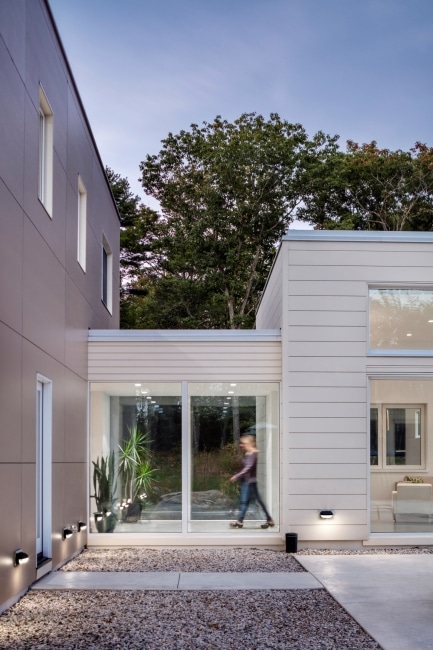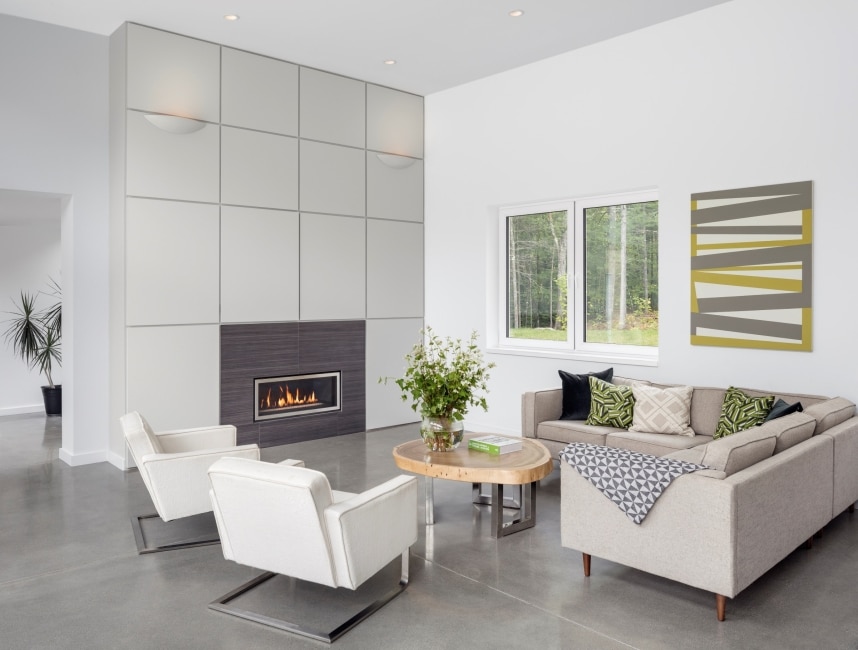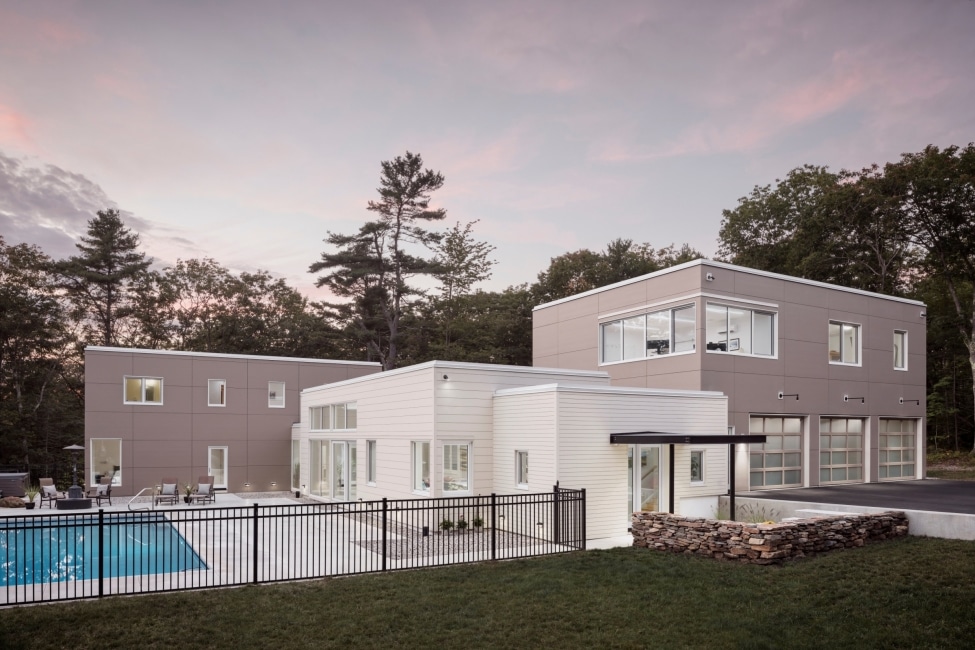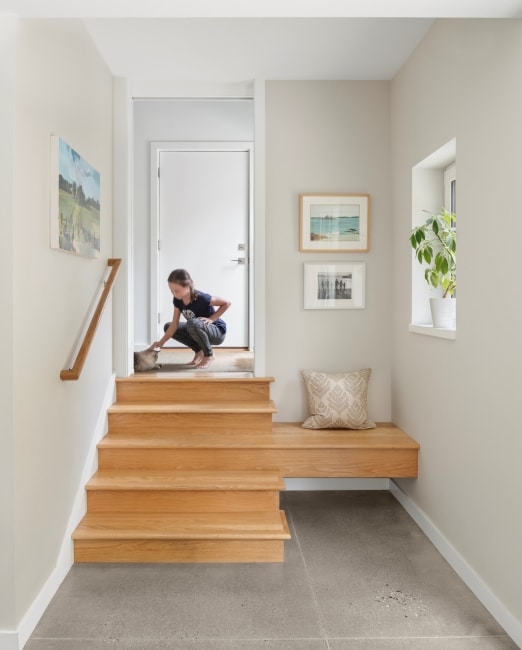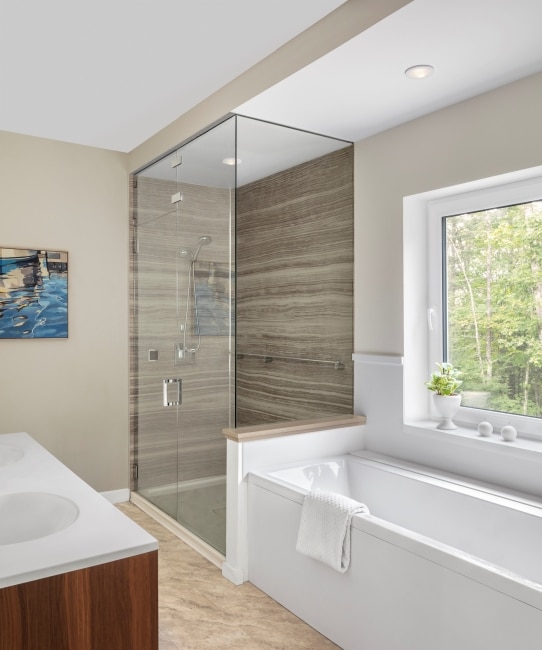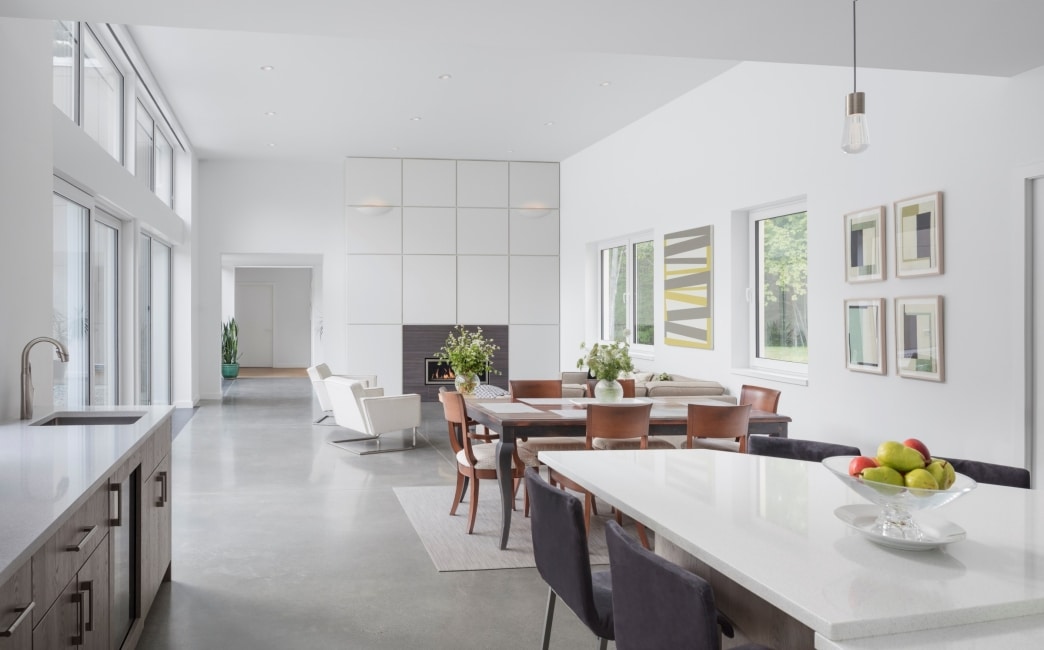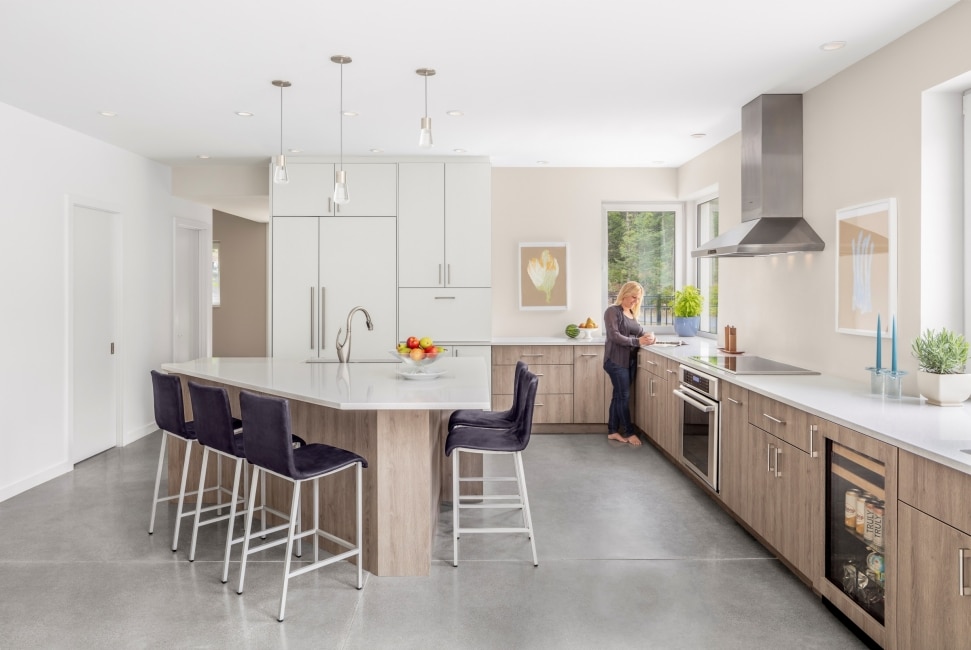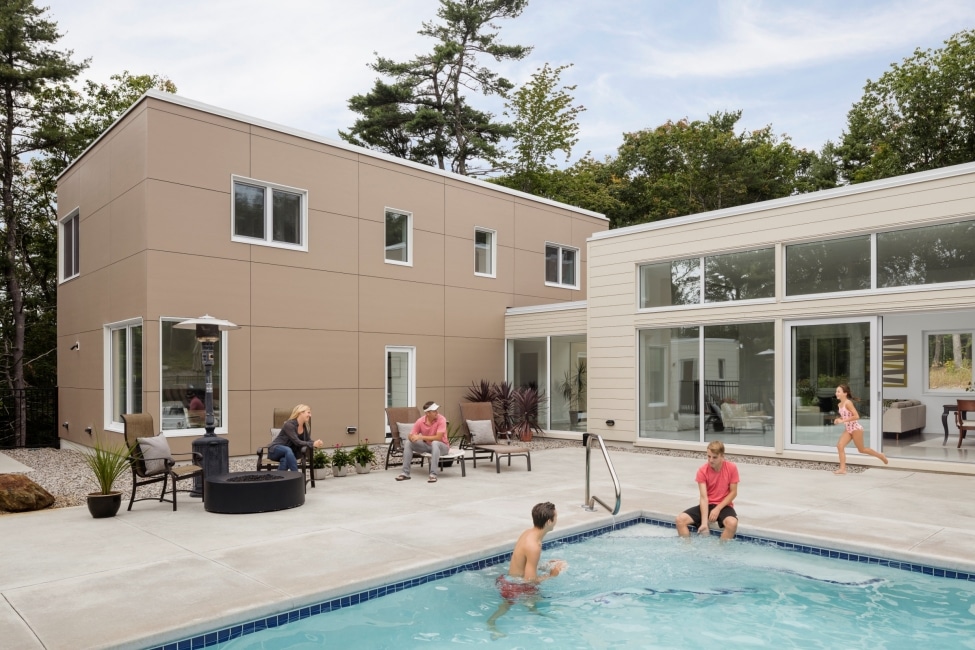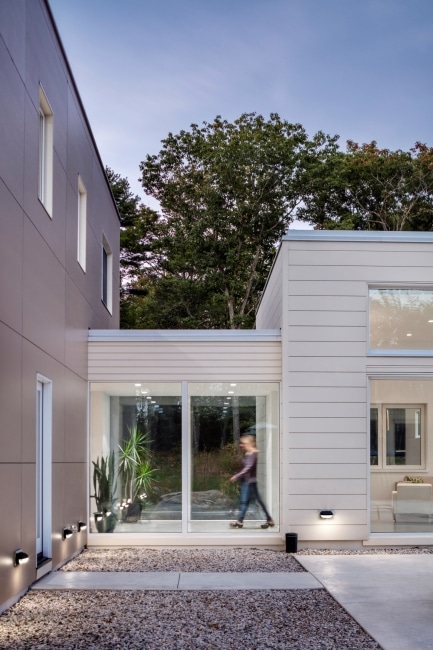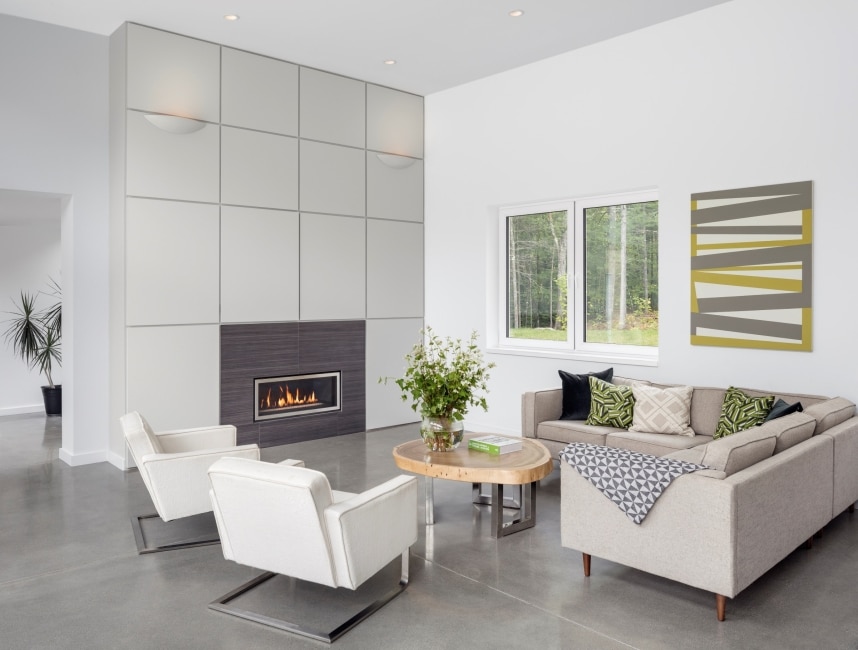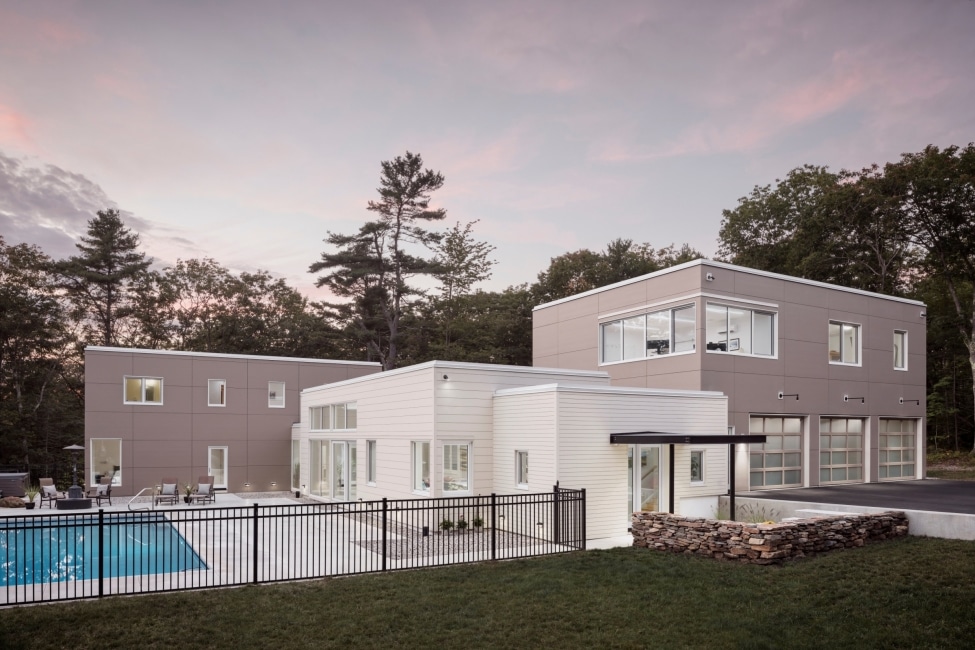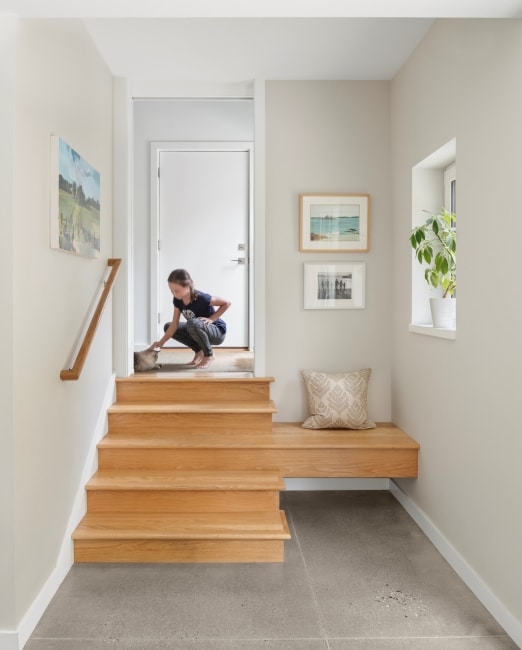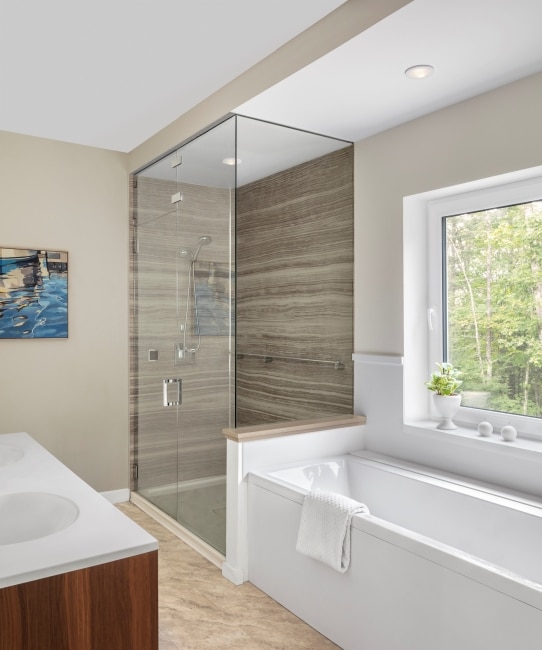 Modern Flair
WCG Team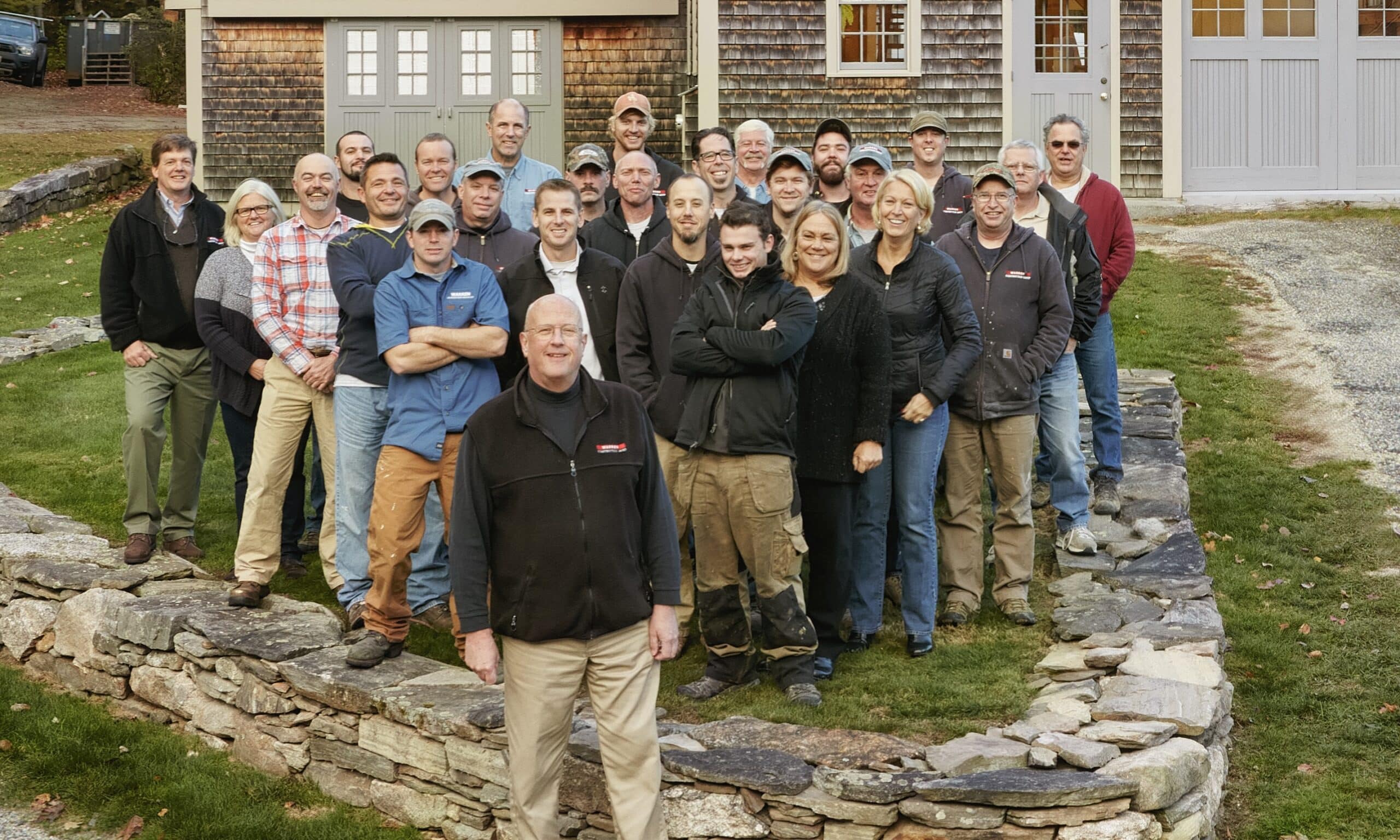 Project Specs
Soren Deniord Design Studio
Jon Meade Designs
Jim Godbout Plumbing and Heating
The New England style of architecture is beautiful and time tested, but a modern, energy efficient design is unique, creative and a welcome change. When a family and their architect approached Warren Construction Group to build an energy efficient, modern home, right in our back yard, we were on board.
The energy efficiency of the house was matched by the efficiency of the building process. WCG pre-built the panels so when they arrived on site we were able to erect the building and complete the shell within a few short weeks. A heavily insulated R24 concrete slab formed the building block on which the preassembled double wall panels were erected. The double wall allowed us to achieve a very high R value of 48 with dense packed cellulose insulation.
The fiber cement panel siding provided the finishing touches to the exterior, enhancing the modern design. The polished concrete floors on the interior created the backdrop for the desired modern look and allowed the team to further develop the clean lines, subtle features and the contemporary feel they were looking for.
Read more about this house from the Architect, Kaplan Thompson.
More case studies
Residential