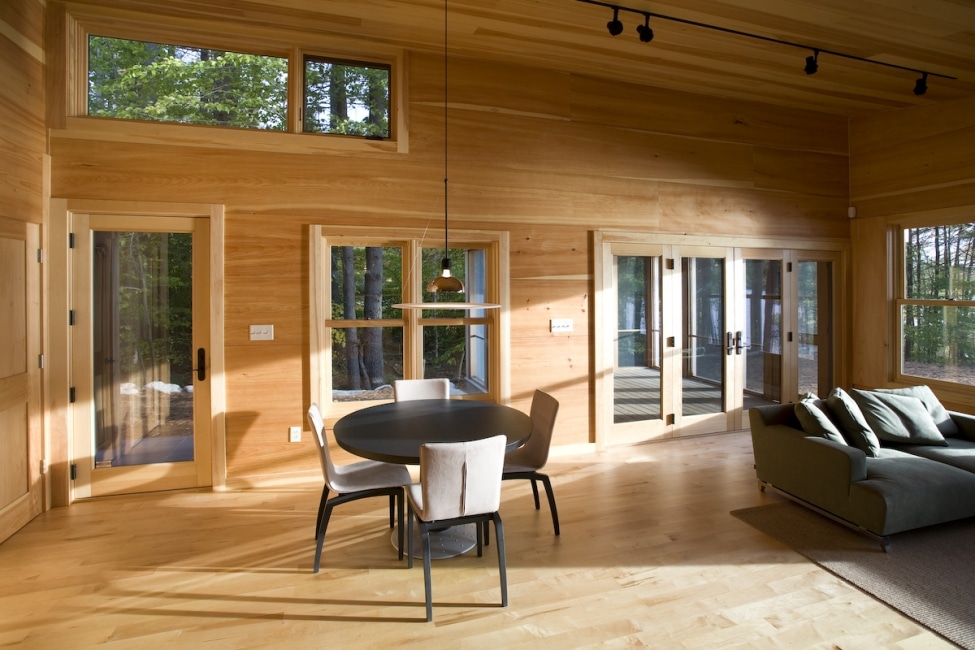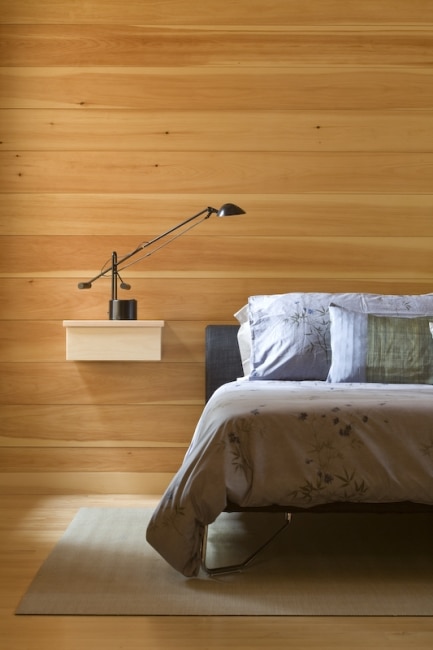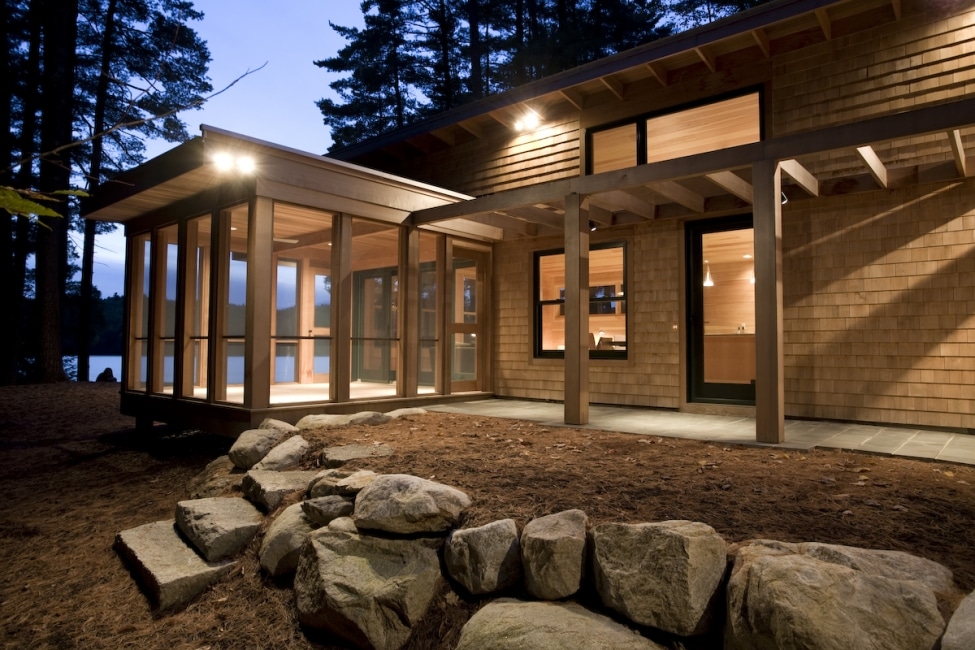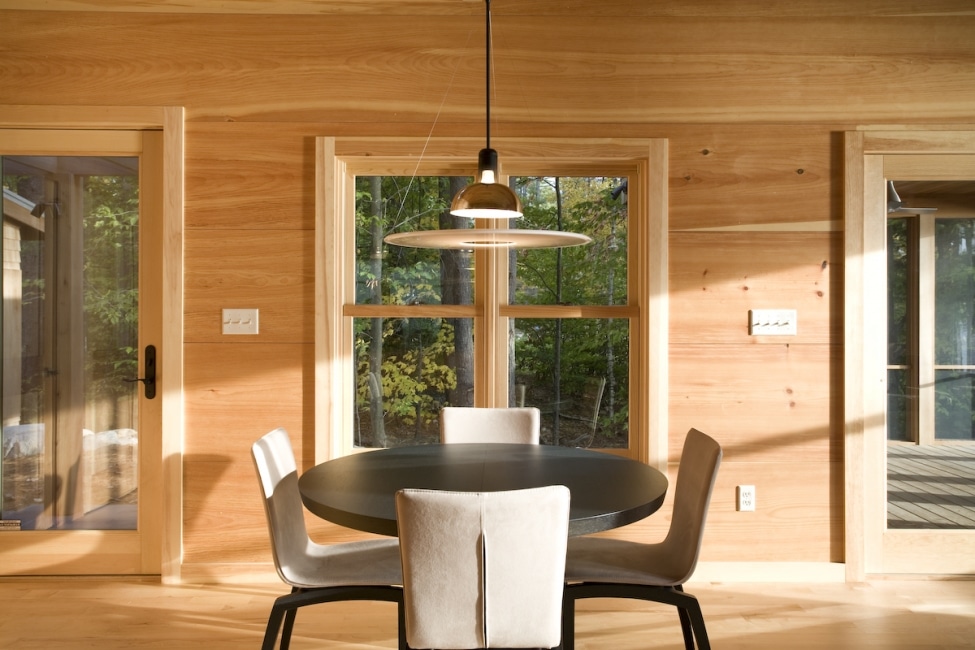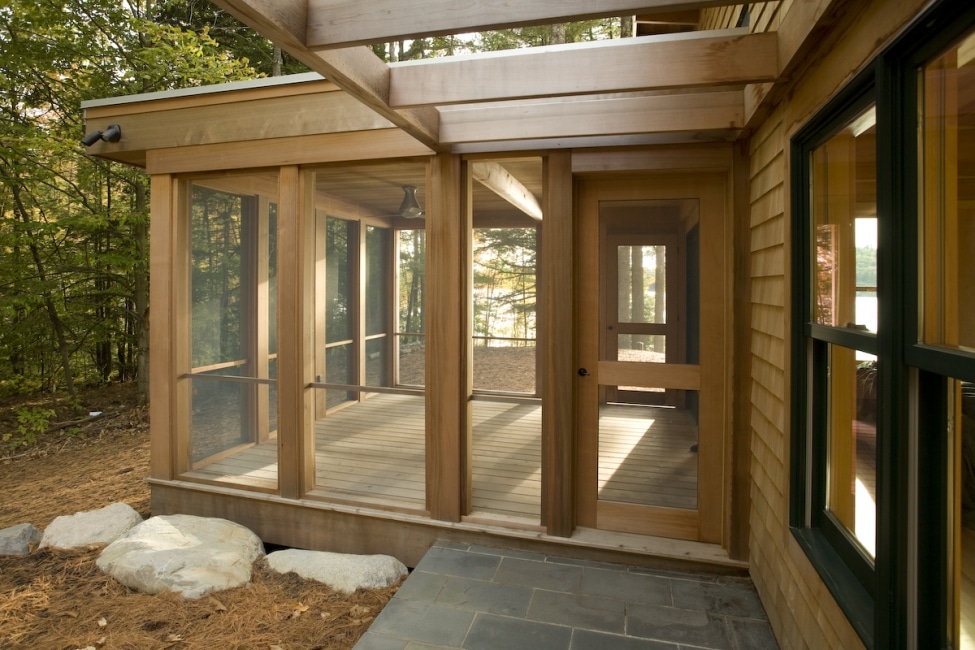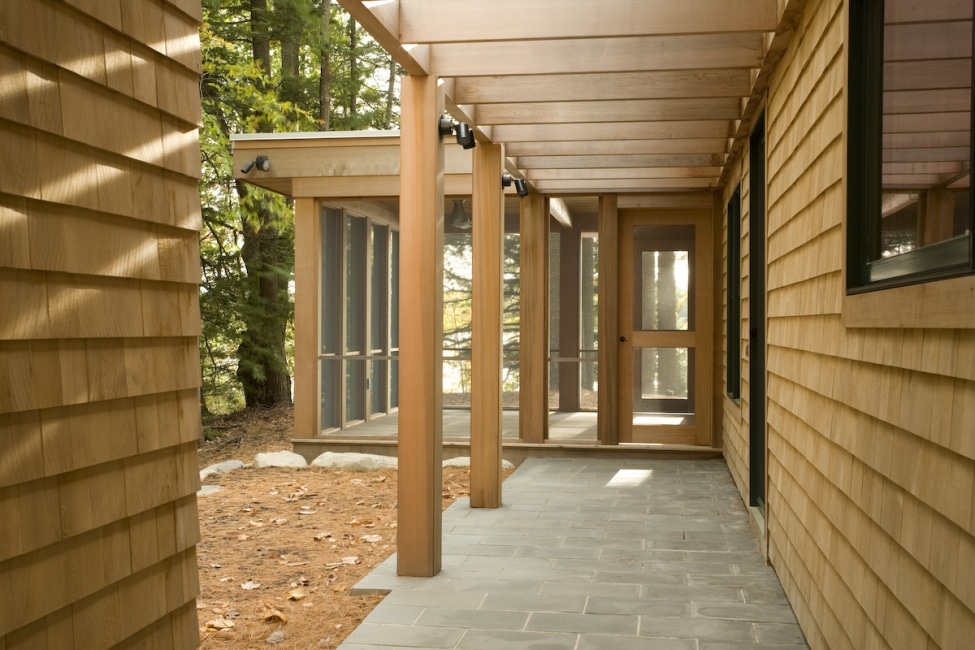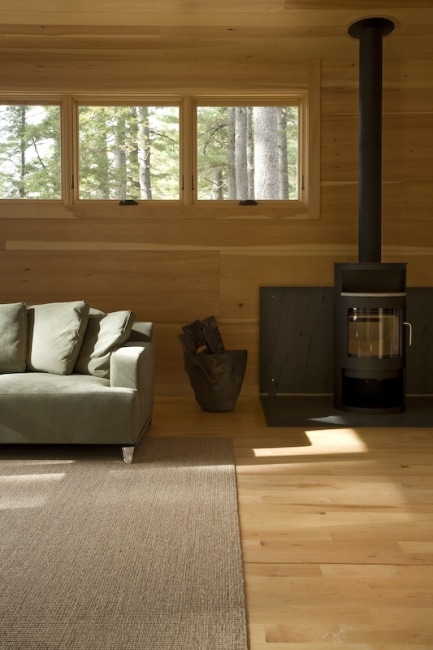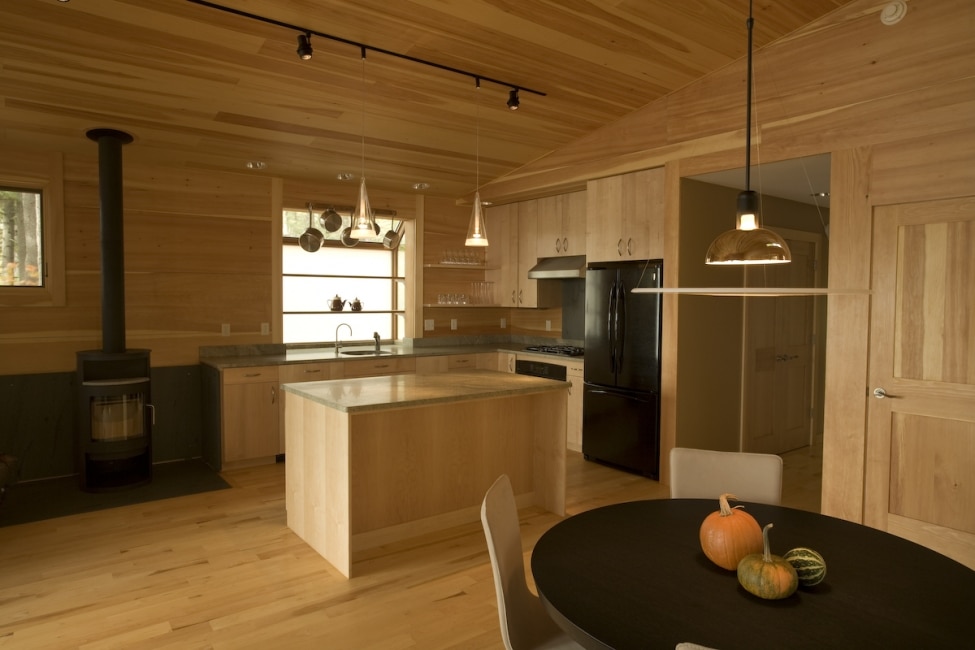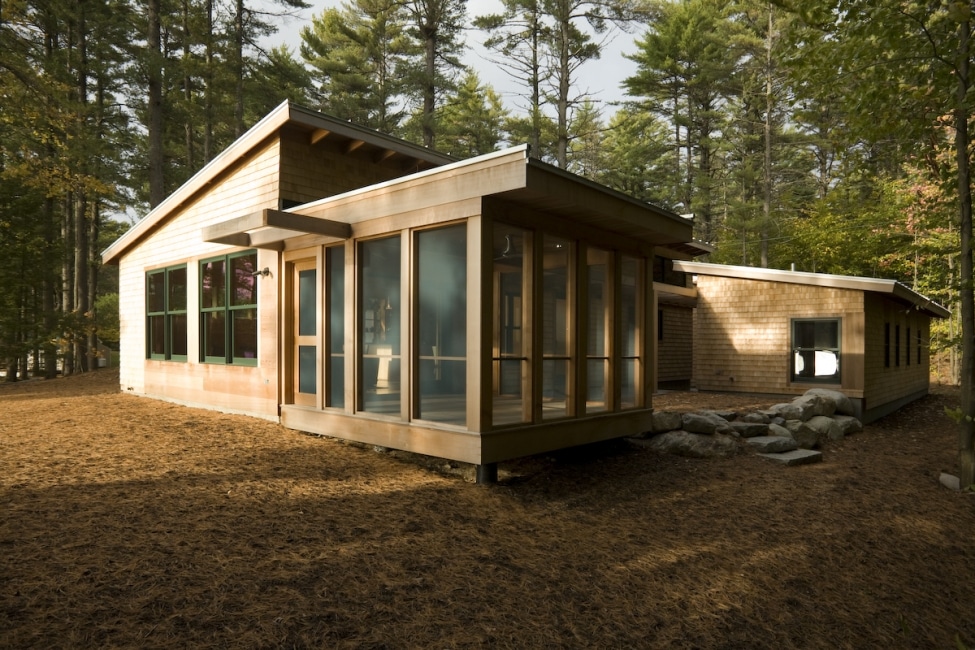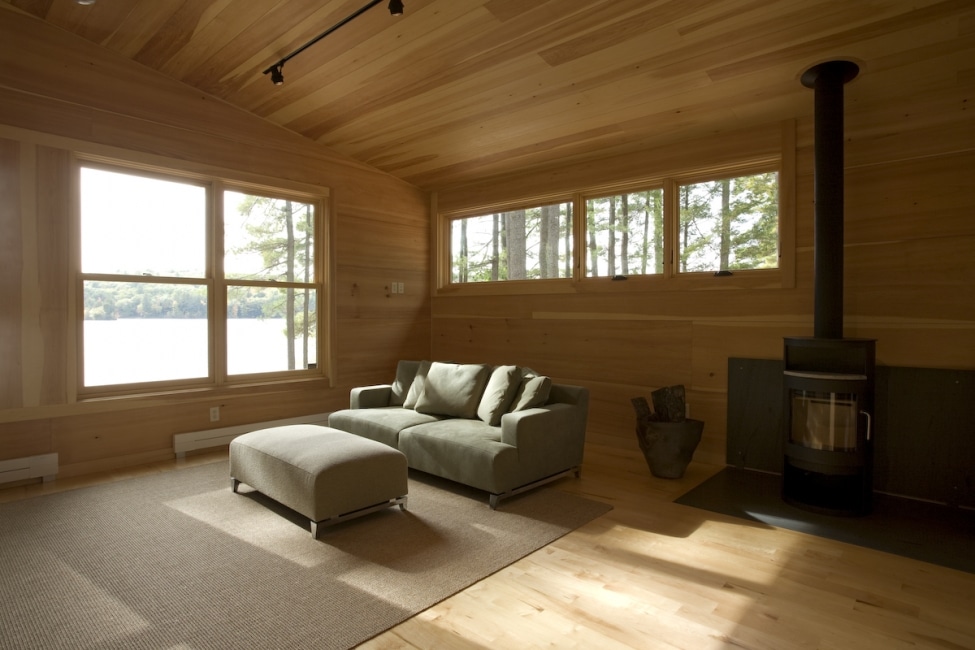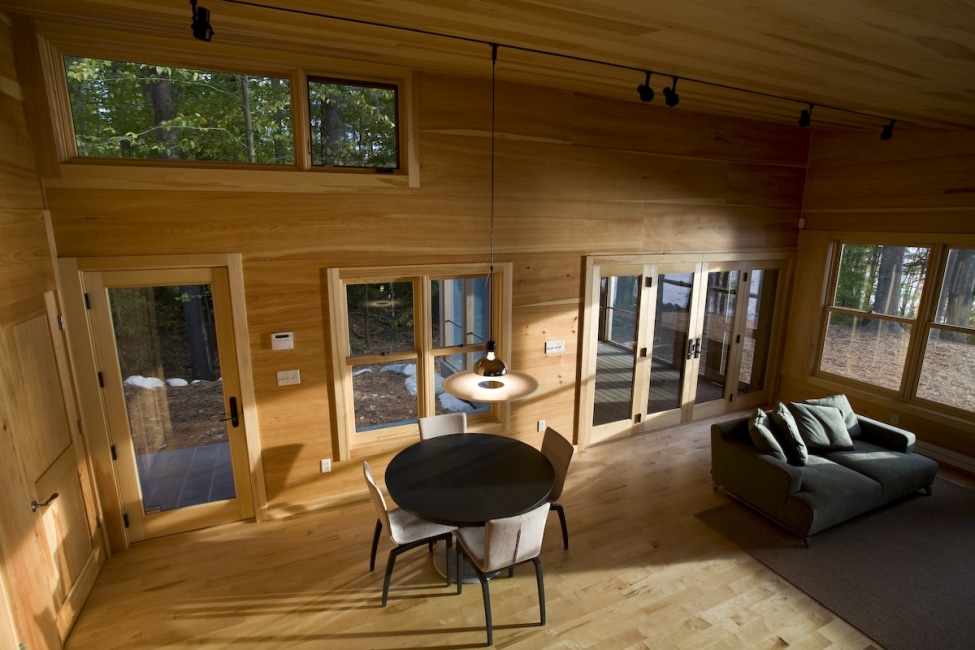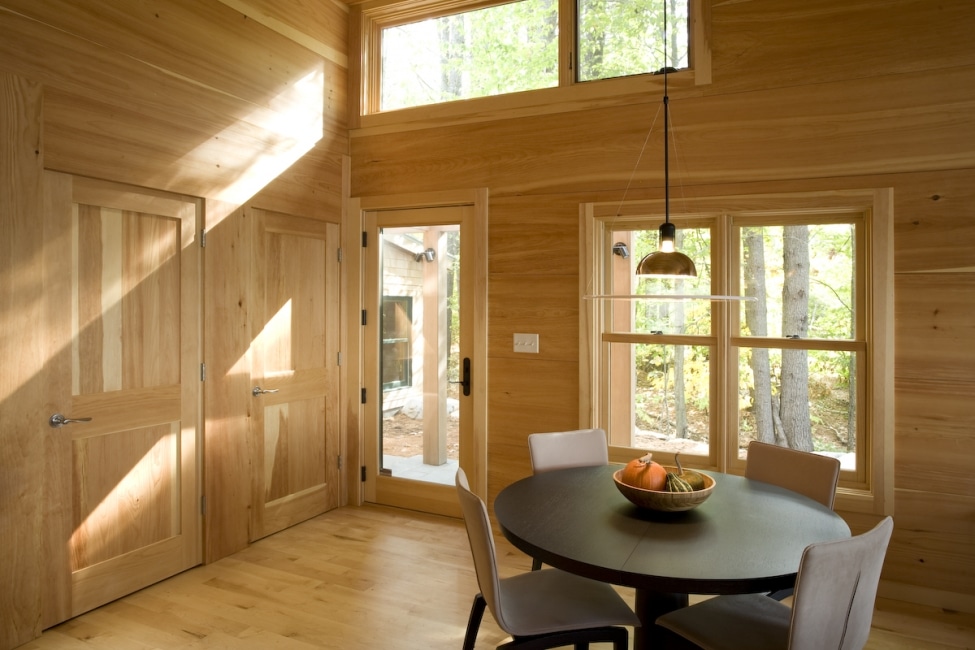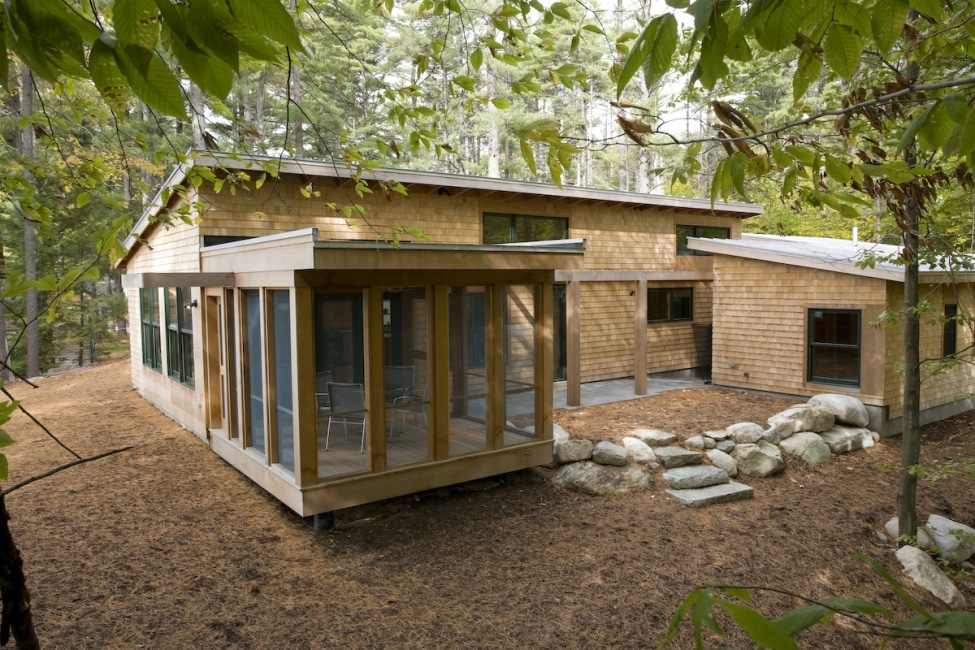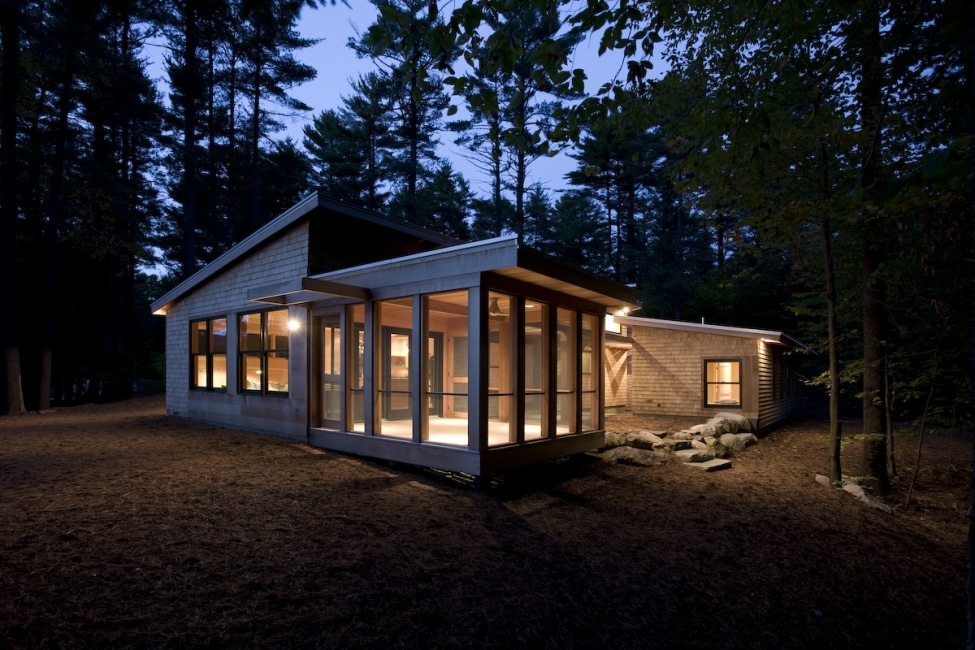 techeri_dining_table_and_couch
techeria_dining_table_close_up
techeria_screen_porch_close_up
techeria_walkway_daylight_2
techeria_couch_and_fireplace_close_up
techeria_couch_and_fireplace_2
techeria_table_and_couch_from_above_2
techeria_ext_screen_porch_with_stone_steps
techeria_screen_porch_dusk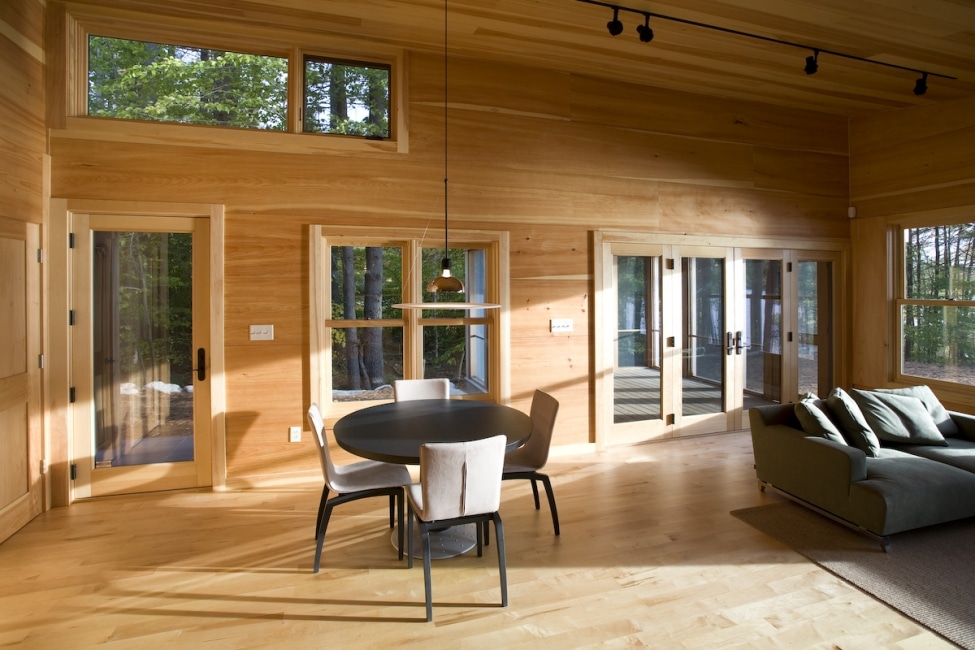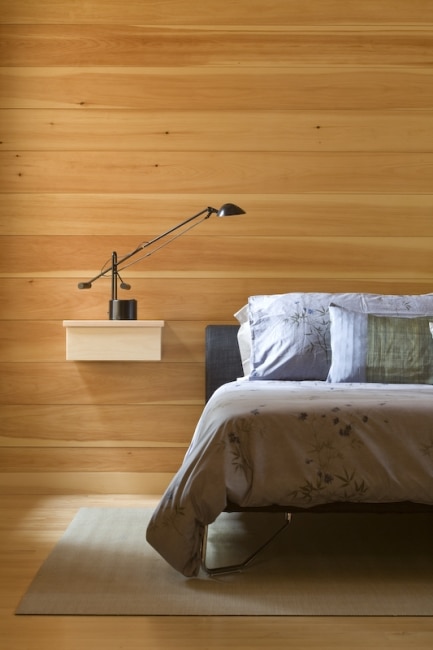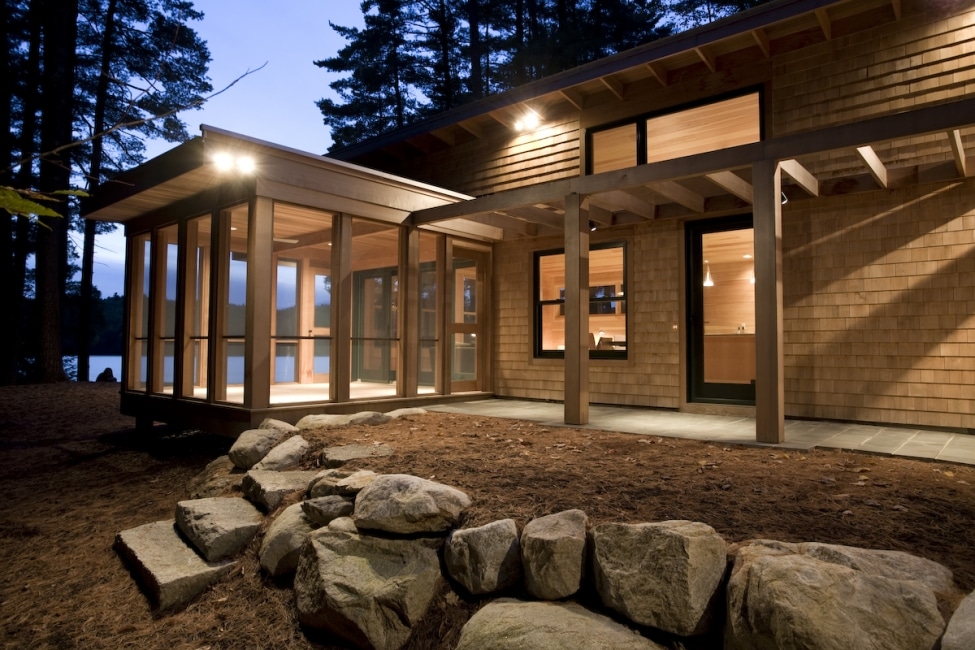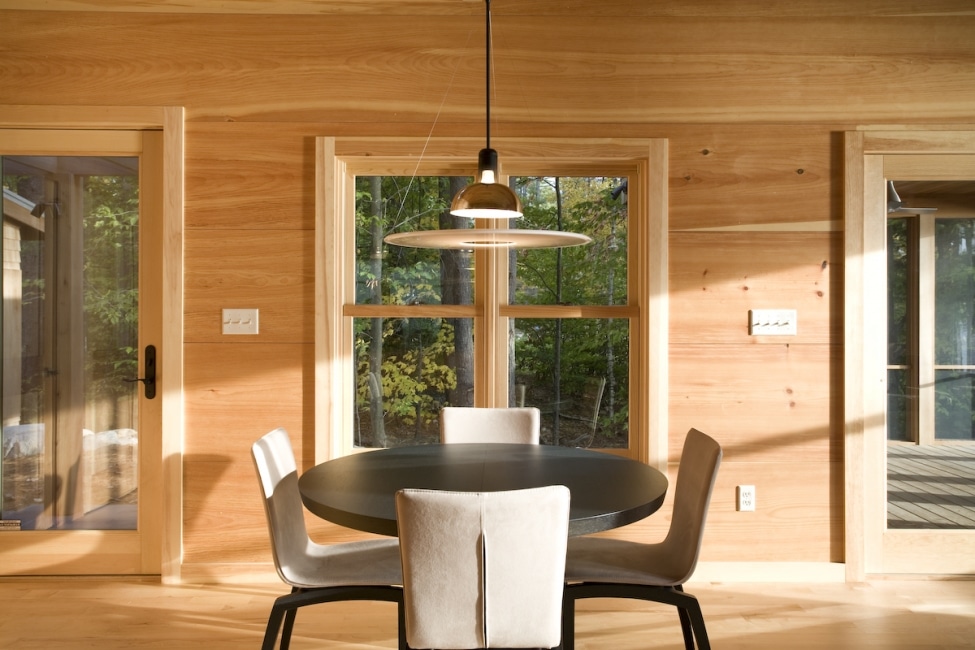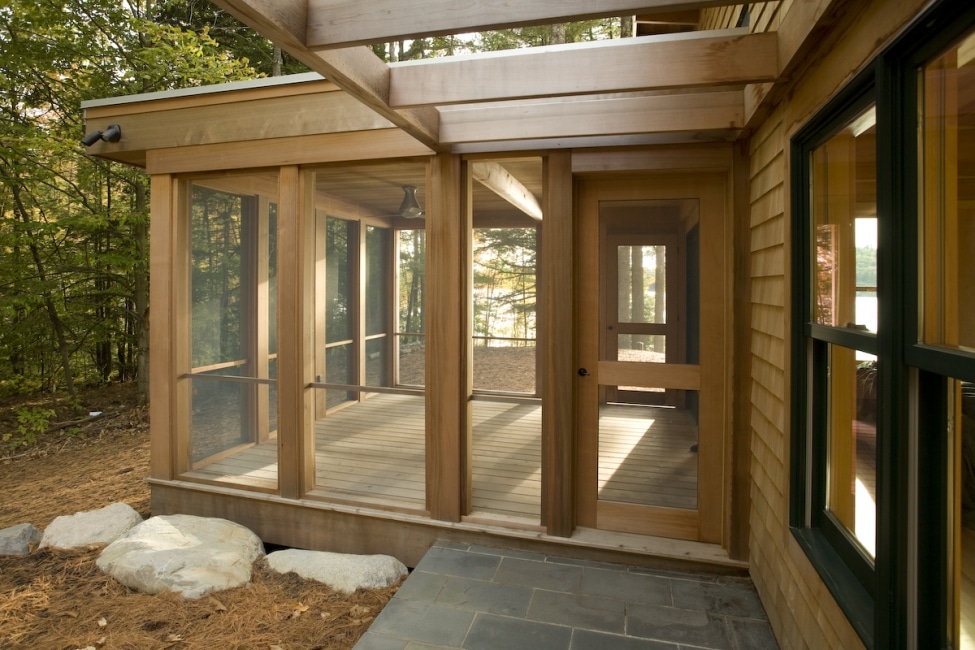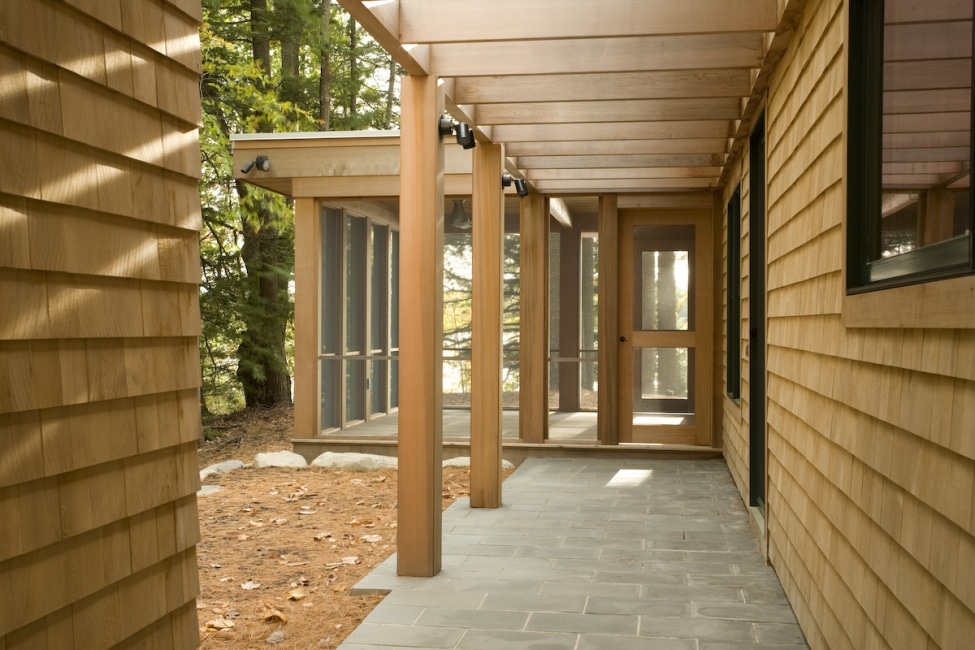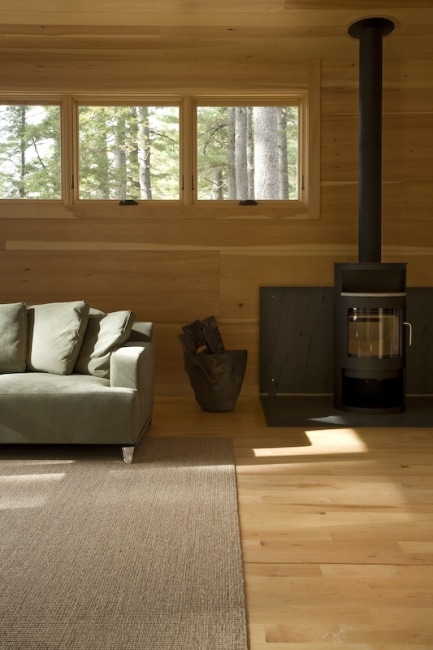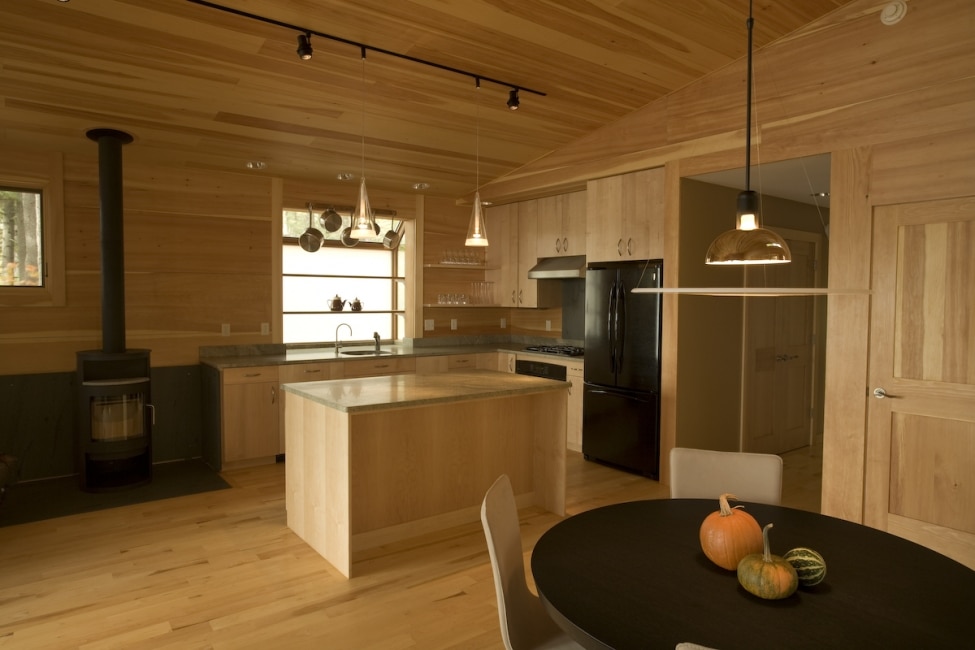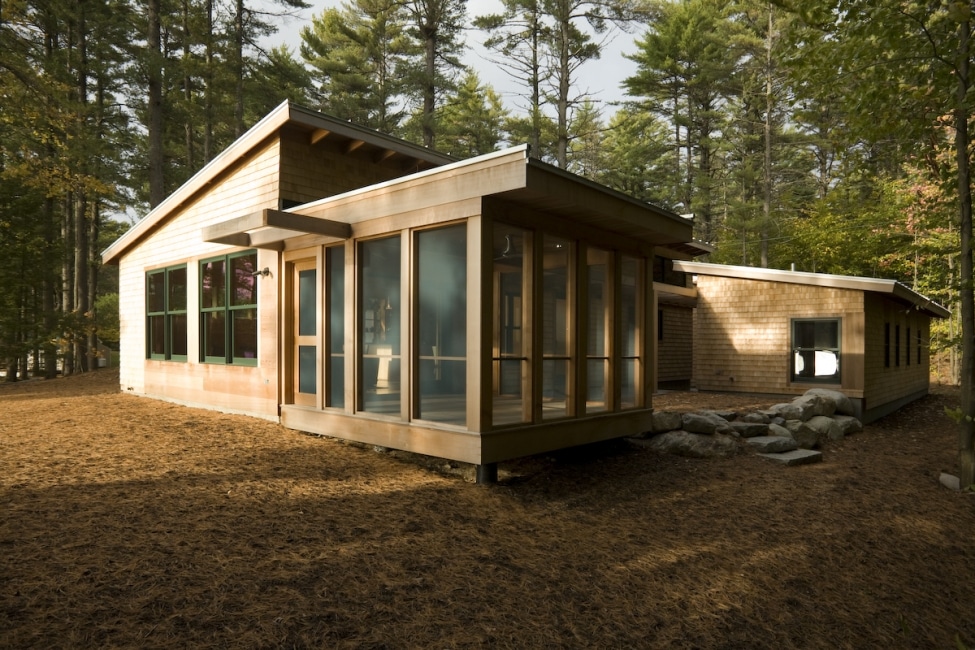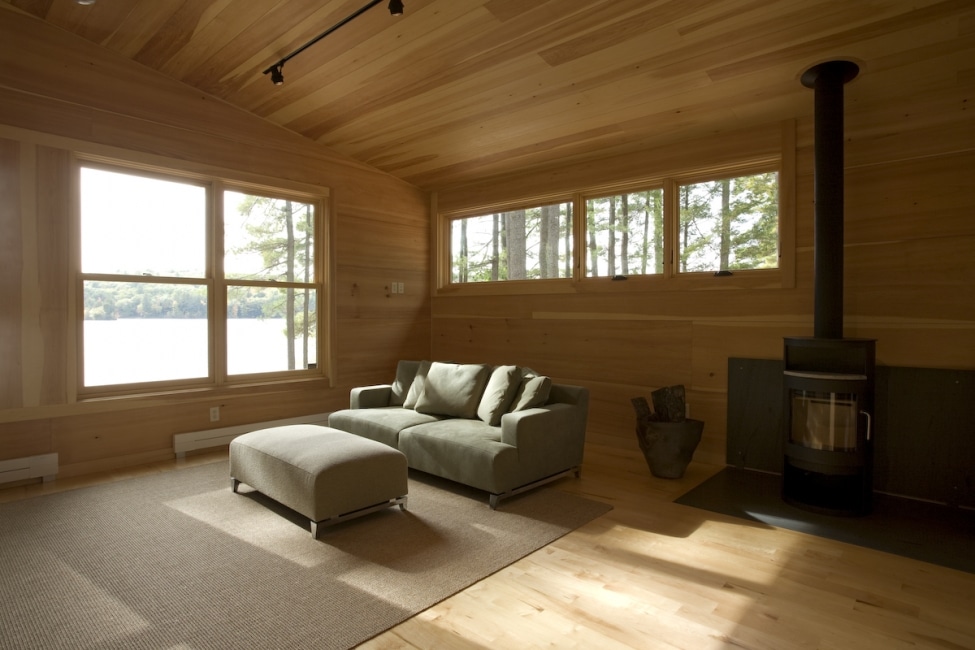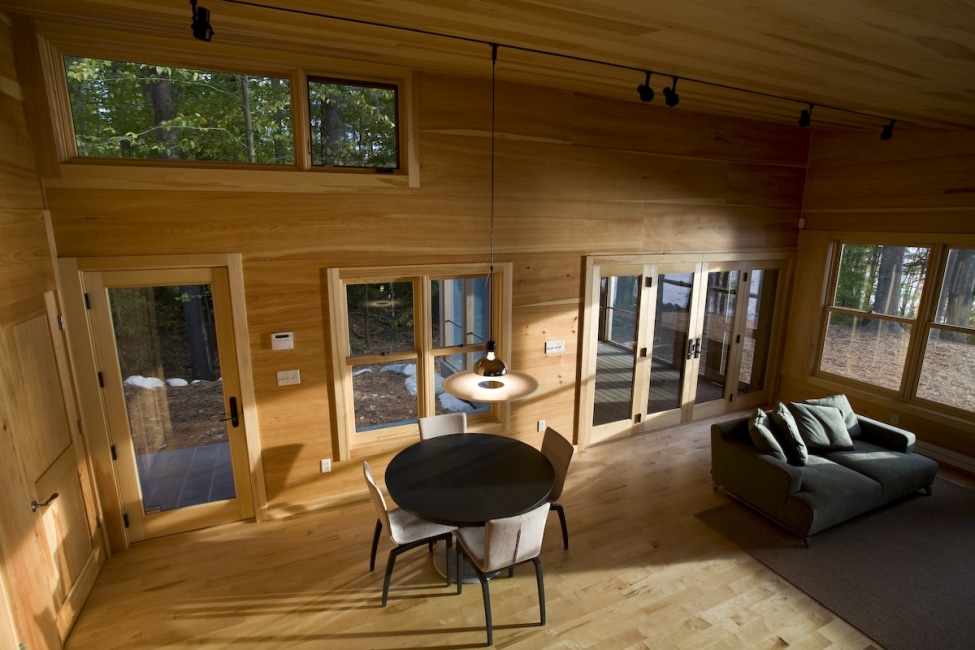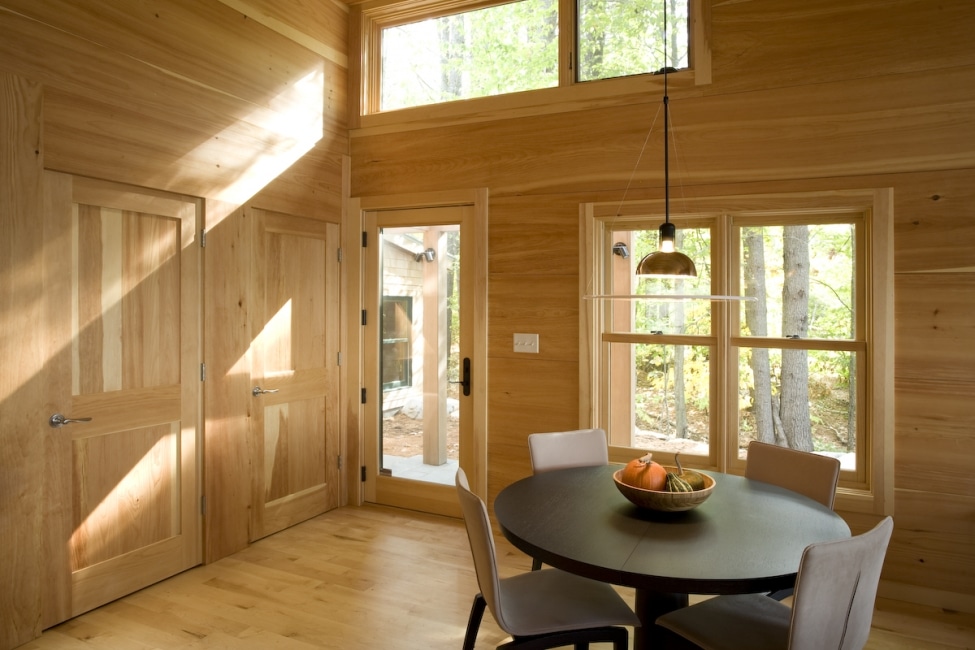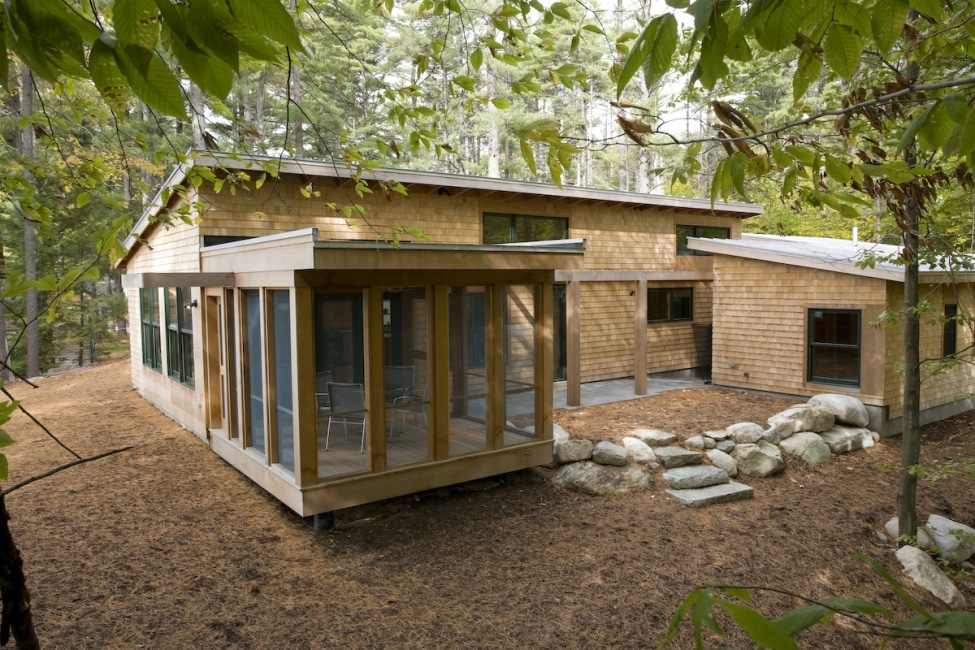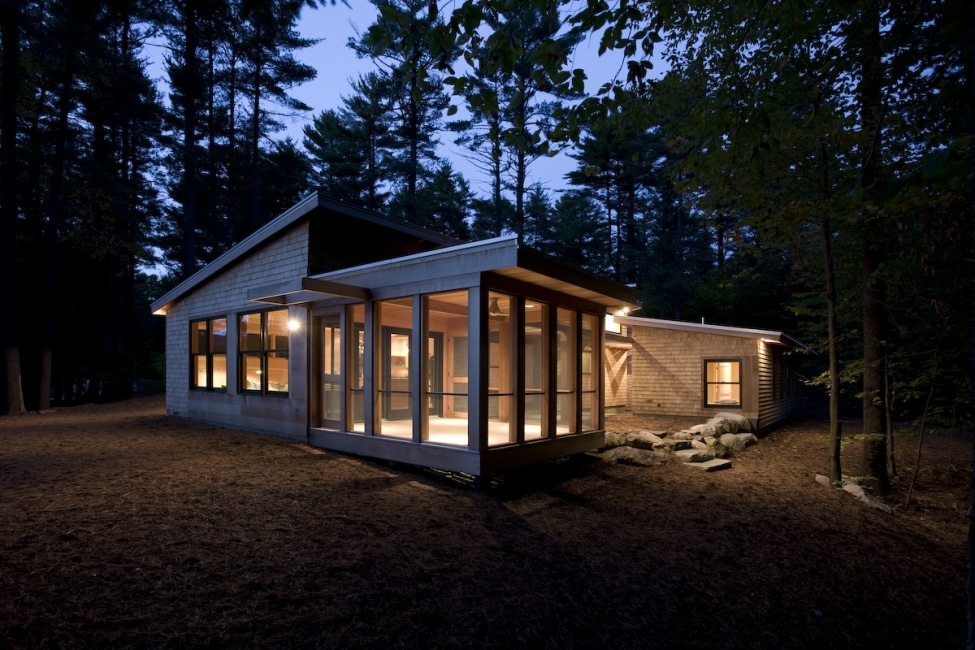 Lakeside Retreat
Project Specs
Warren Construction Group
"We love the fact that the architect and builder gave us what we wanted in a simple-looking structural form – focus on the pond, simplicity in use, a modicum of privacy, and modest maintenance for two aging boomers."
Nestled on a small lot with exquisite water view, this compact family retreat replaced an aging Maine camp.
"The entry is not visible from the road or even from the driveway. One approaches the front door by a walkway that is flanked by the guesthouse and the main house. The walk is defined by pale gray granite pavers and topped by a pergola. The geometry and balance of the entryway acts as a graceful transition from exterior to interior and connects the separate buildings."
"While the house appears to be very simple," Warren explains, "sometimes simple can be the most difficult to execute. When something is very simple, the details must be perfect. There's really no place to hide." He described the house as "reminiscent of Japanese architectural styles".
Inside "The panels in the great room are an extraordinary 22 inches wide and come from Peter Warren's private stock." the clear pine paneling, flooring and trim provide a natural ambience and add to the simplicity, thus allowing focus on the outside views and the precision trim details inside. While a three sided screened porch provides a transition to the outside, it is a perfect place to relax in the evening and listen to the loons.
Quotes from Karu, Candace. "Zen and the Art of the Minimal." Maine Home and Design, March 2008
mainehomedesign.com/features/444-zen-and-the-art-of-the-minimal
Read more about this cottage from Architect, Stephen Blatt Architects.
More case studies
Residential