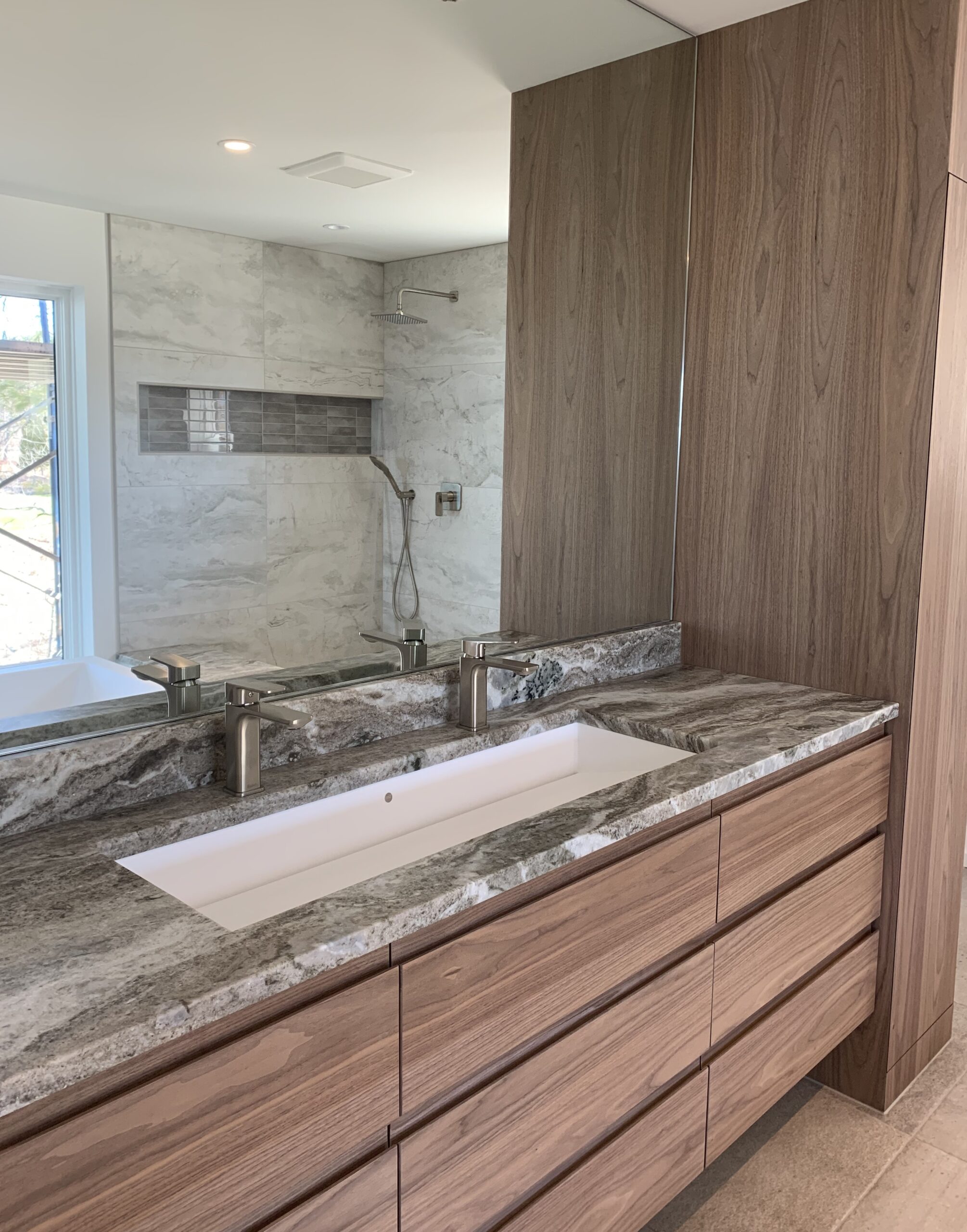 Custom Millwork
Warren Construction Groups wood shop creates custom built cabinetry to meet the needs, design, and aesthetics of our clients. A need that arose from being constantly bound by the limitations of selection from other vendors.
Our shop is a group of creative and exceptionally skilled cabinetmakers that can produce simple or extremely complicated casework designs that complement the aesthetics of your space and last a lifetime.
Not every construction project we tackle requires this level of custom cabinetry. On jobs that do not require specialized finishes, sizing, or complexity of design, we are able to source from our network of reliable manufacturers.