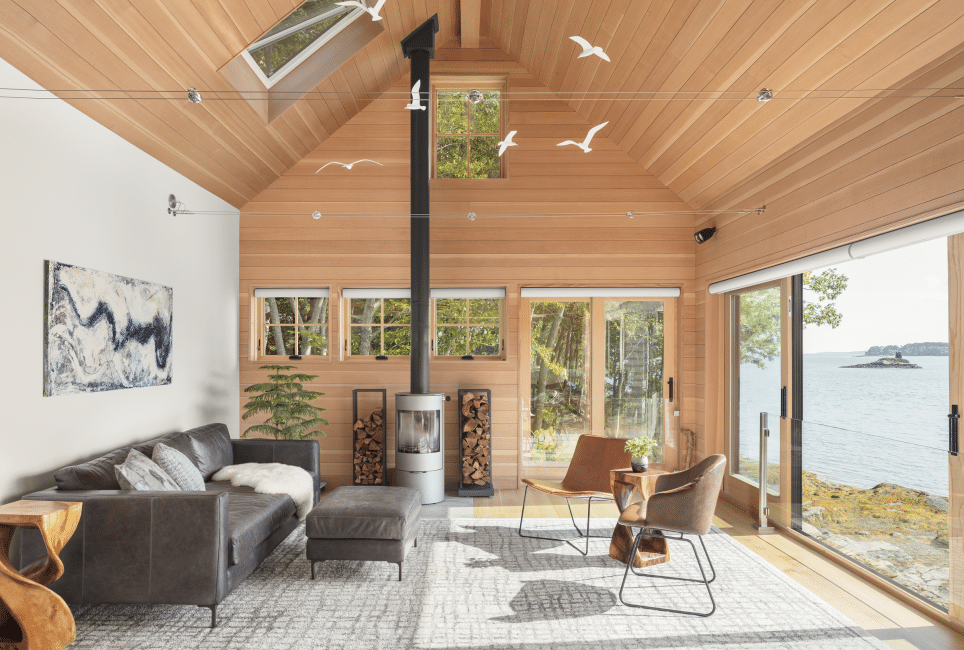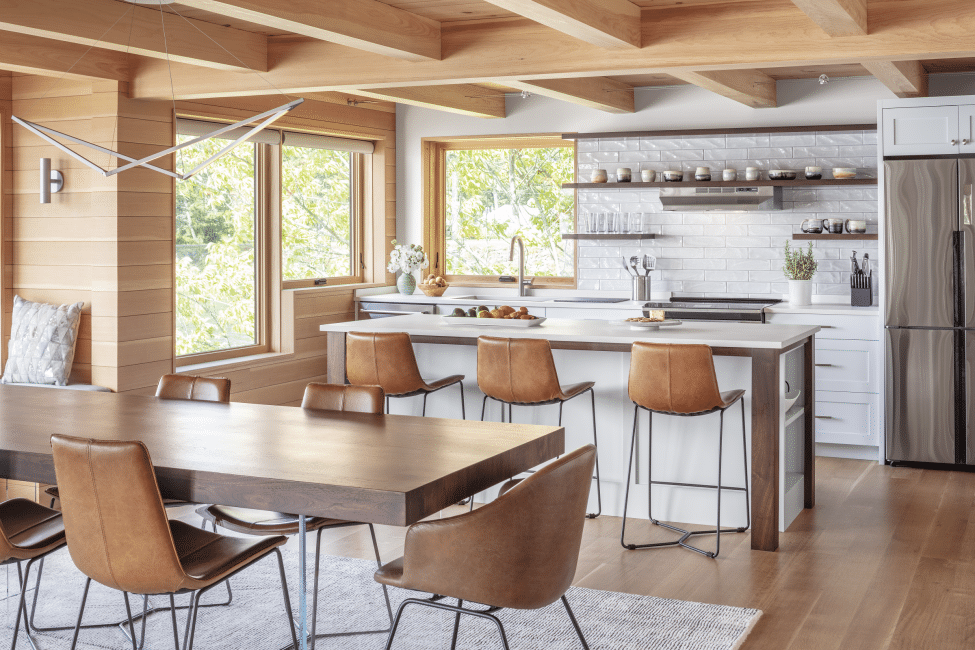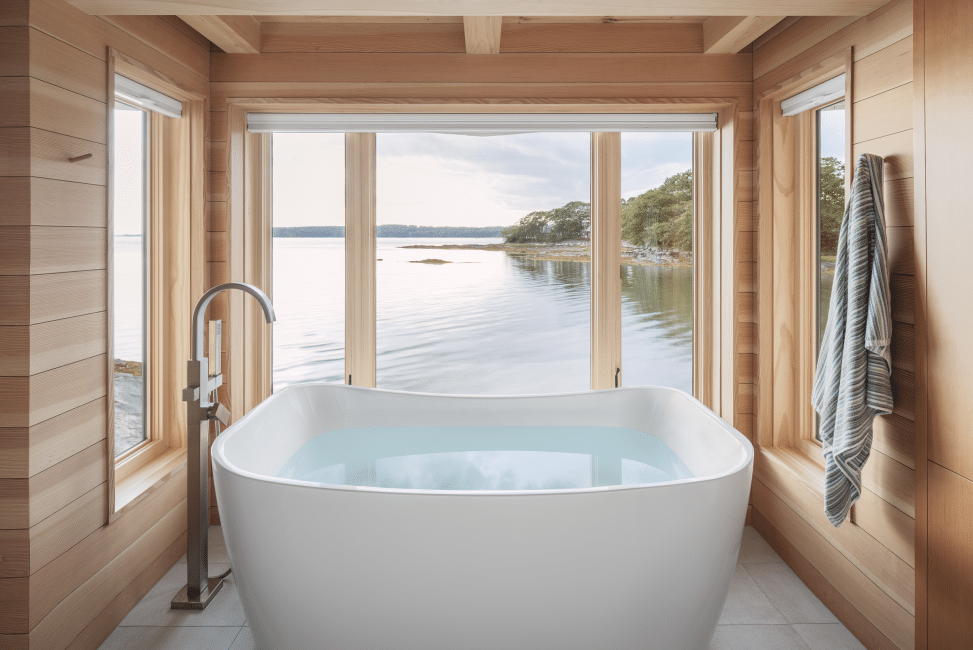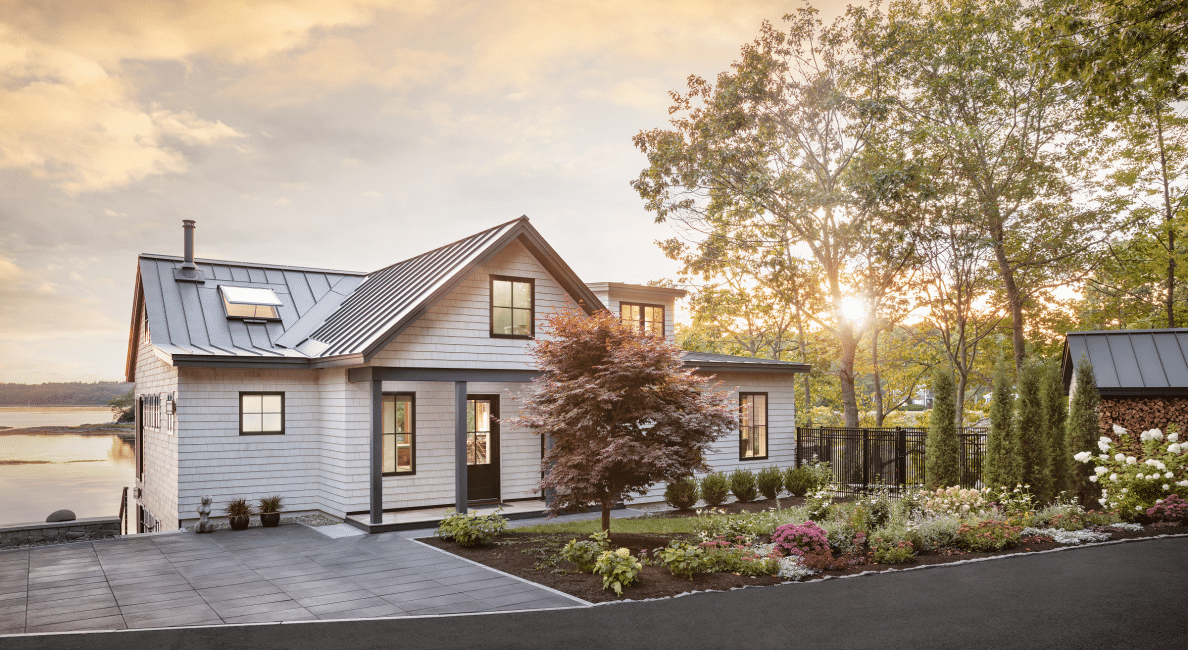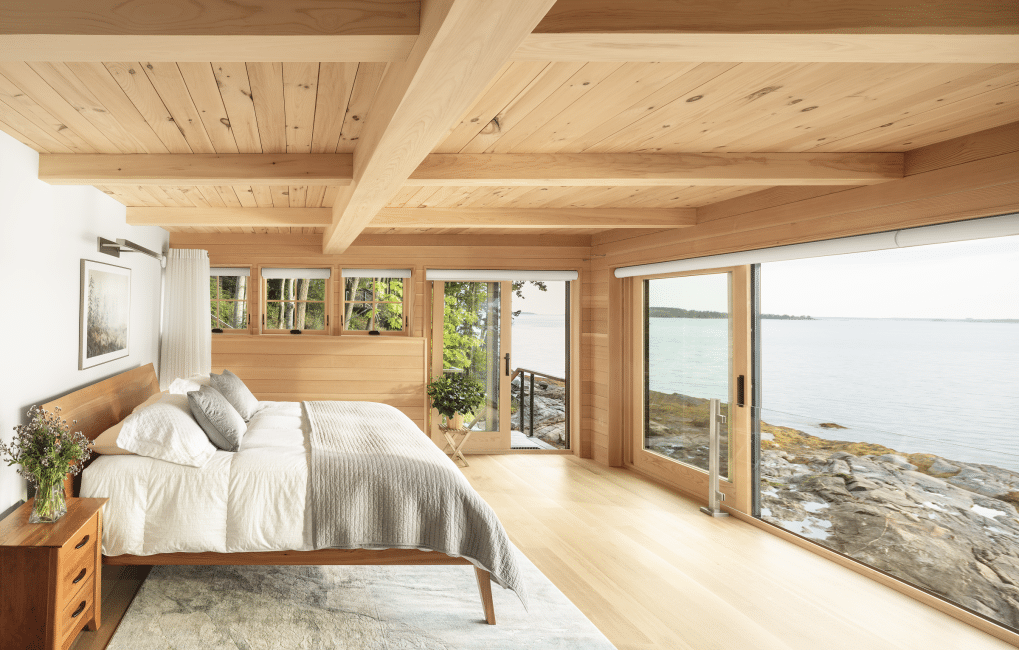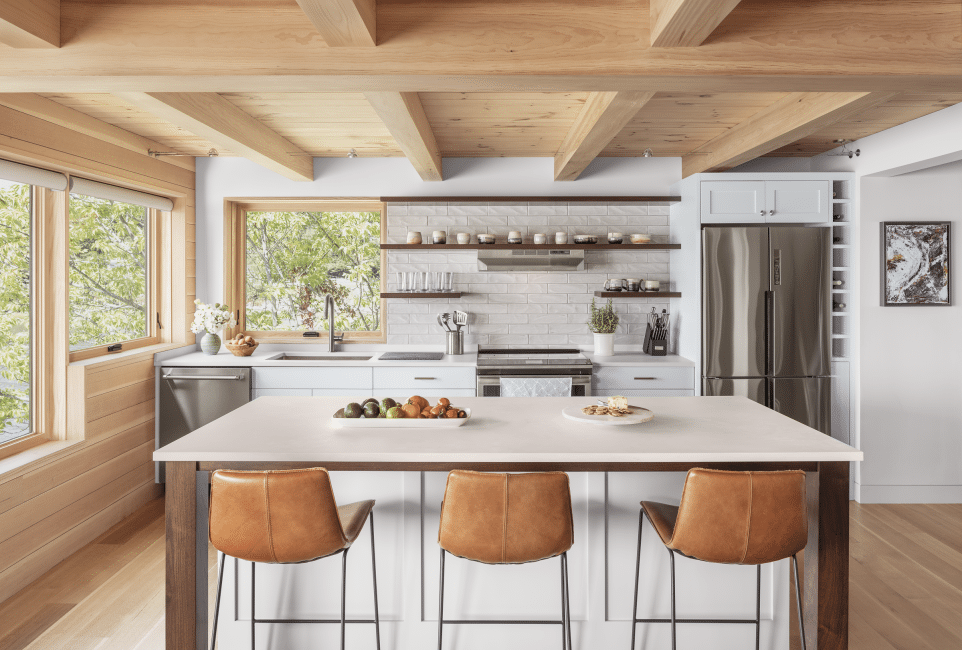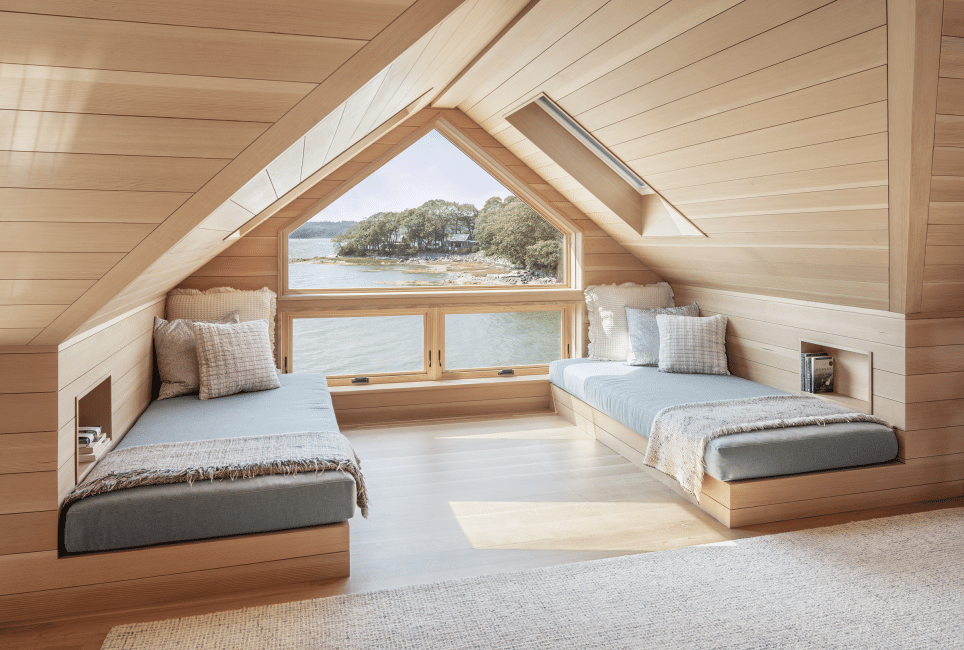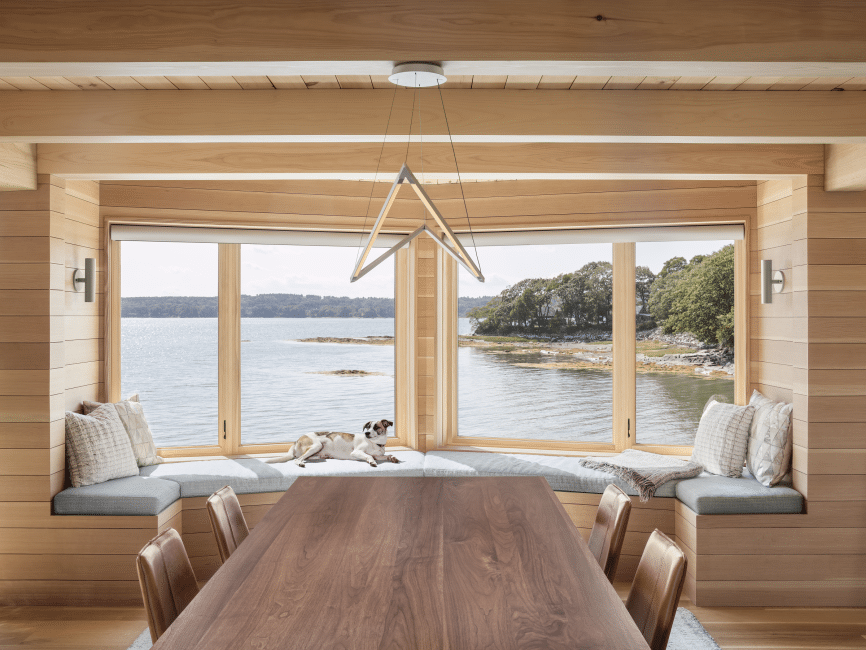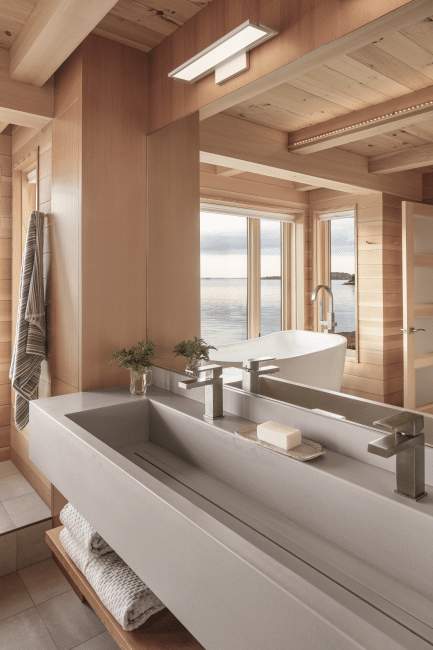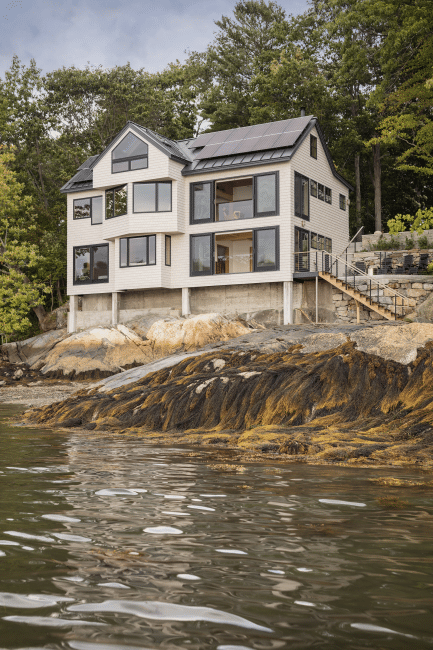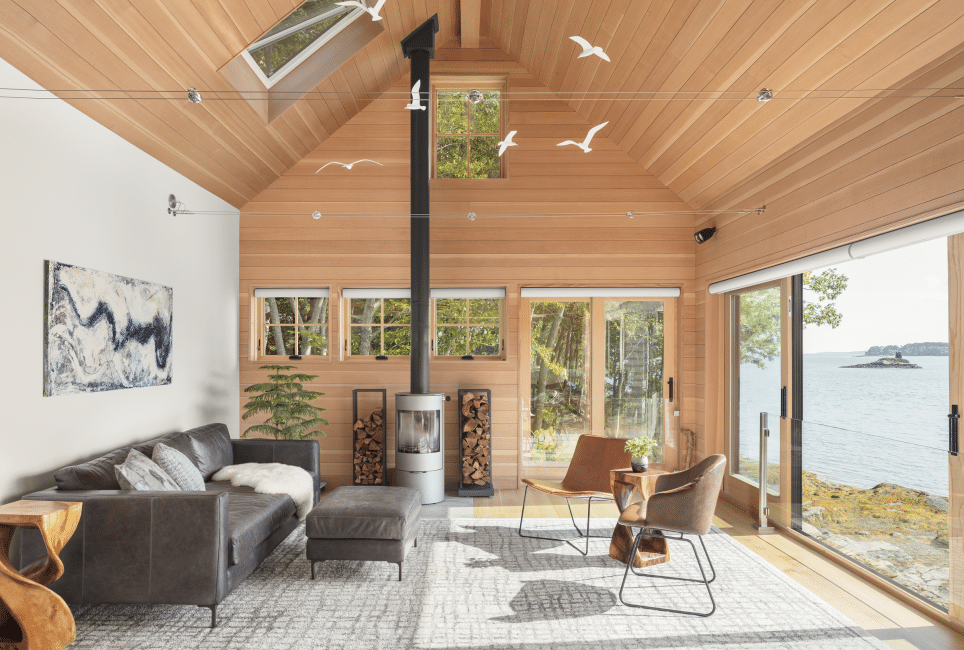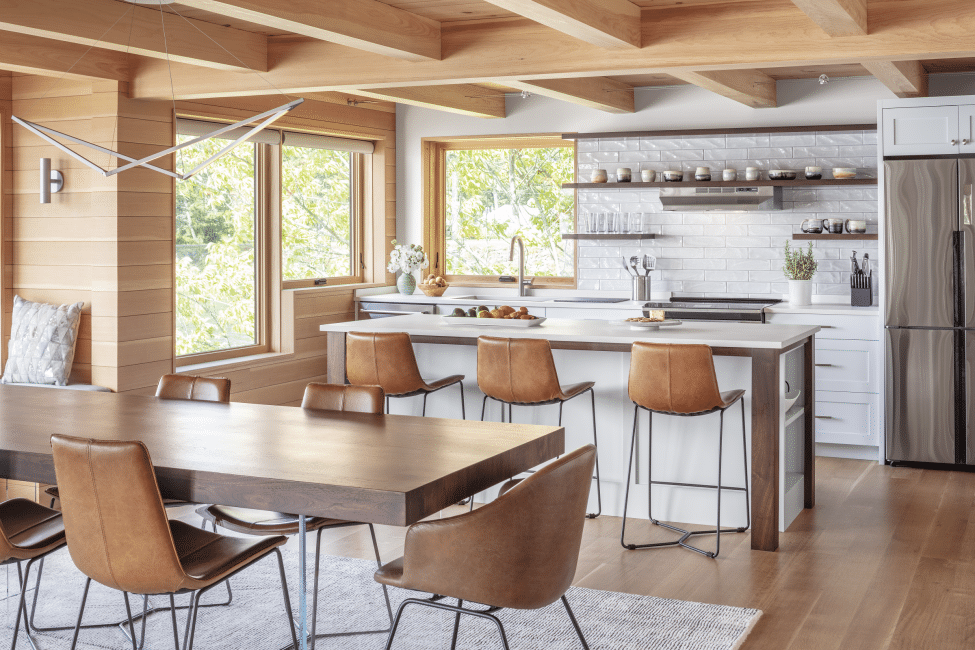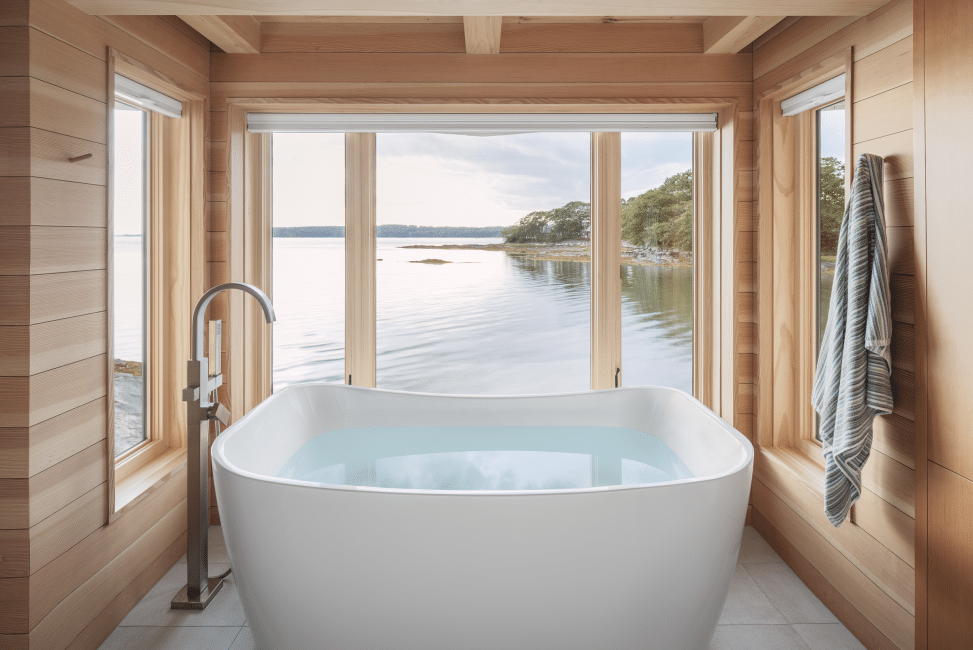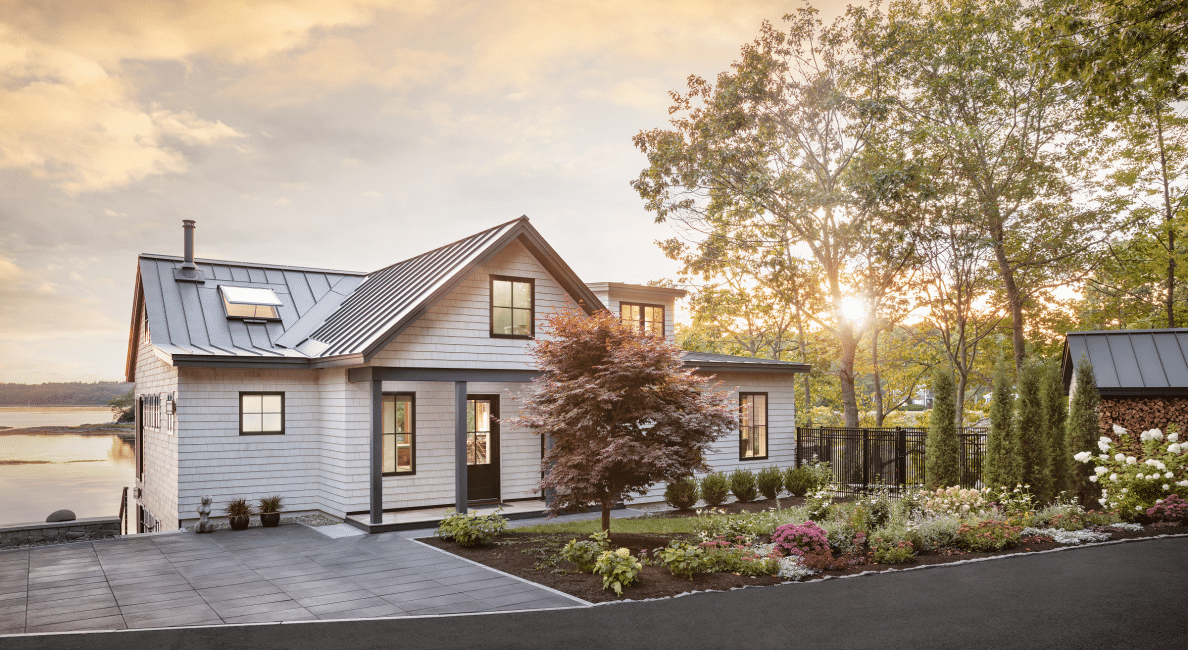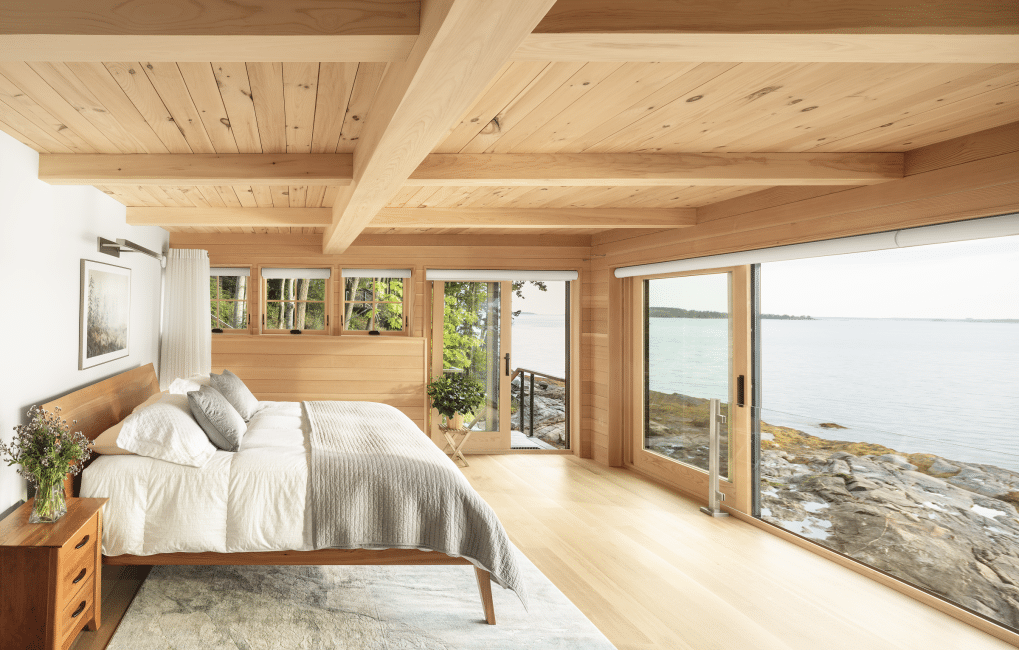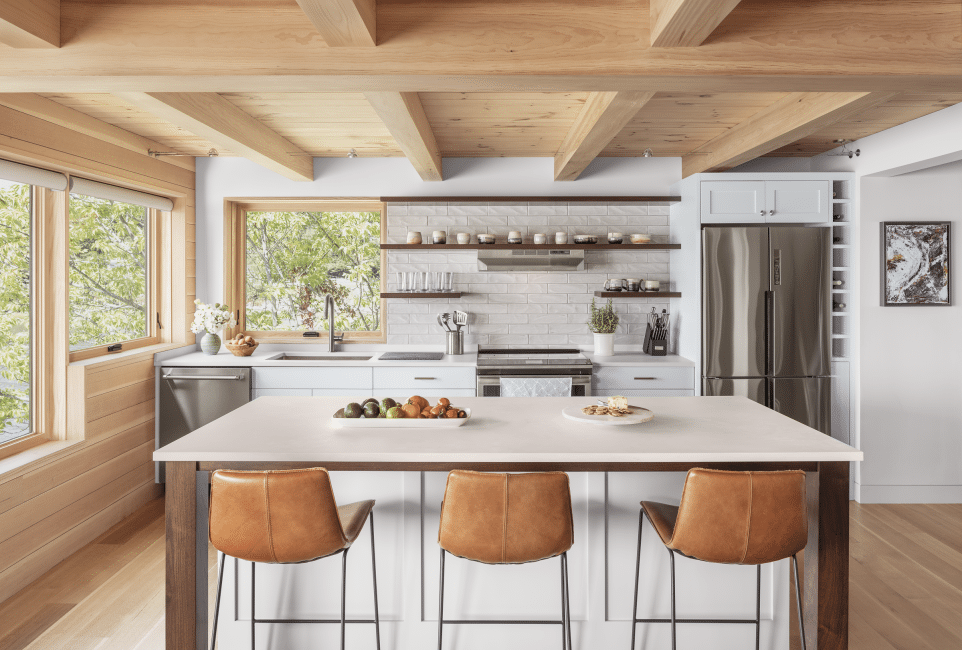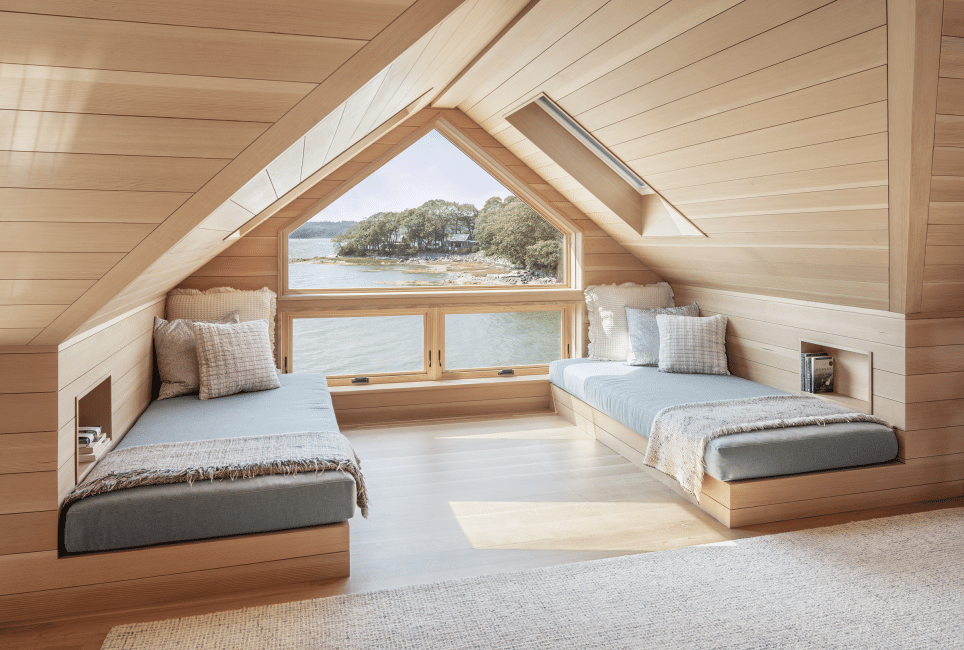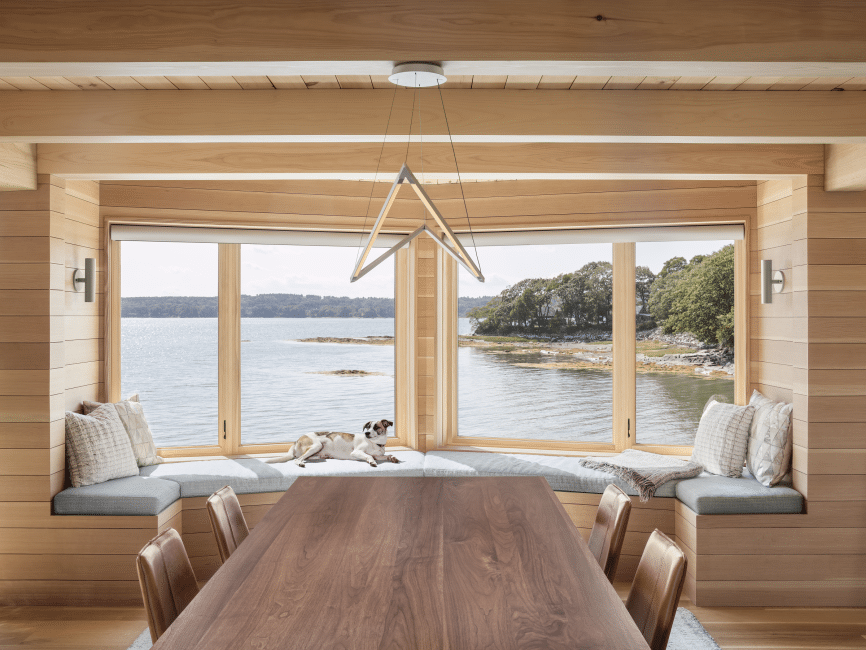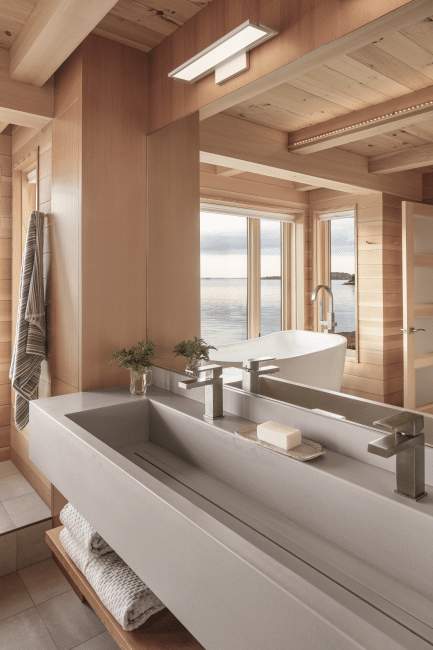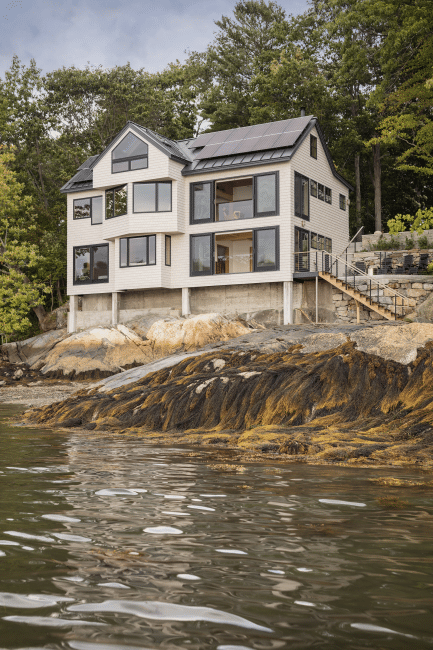 Perched Over Casco Bay
WCG Team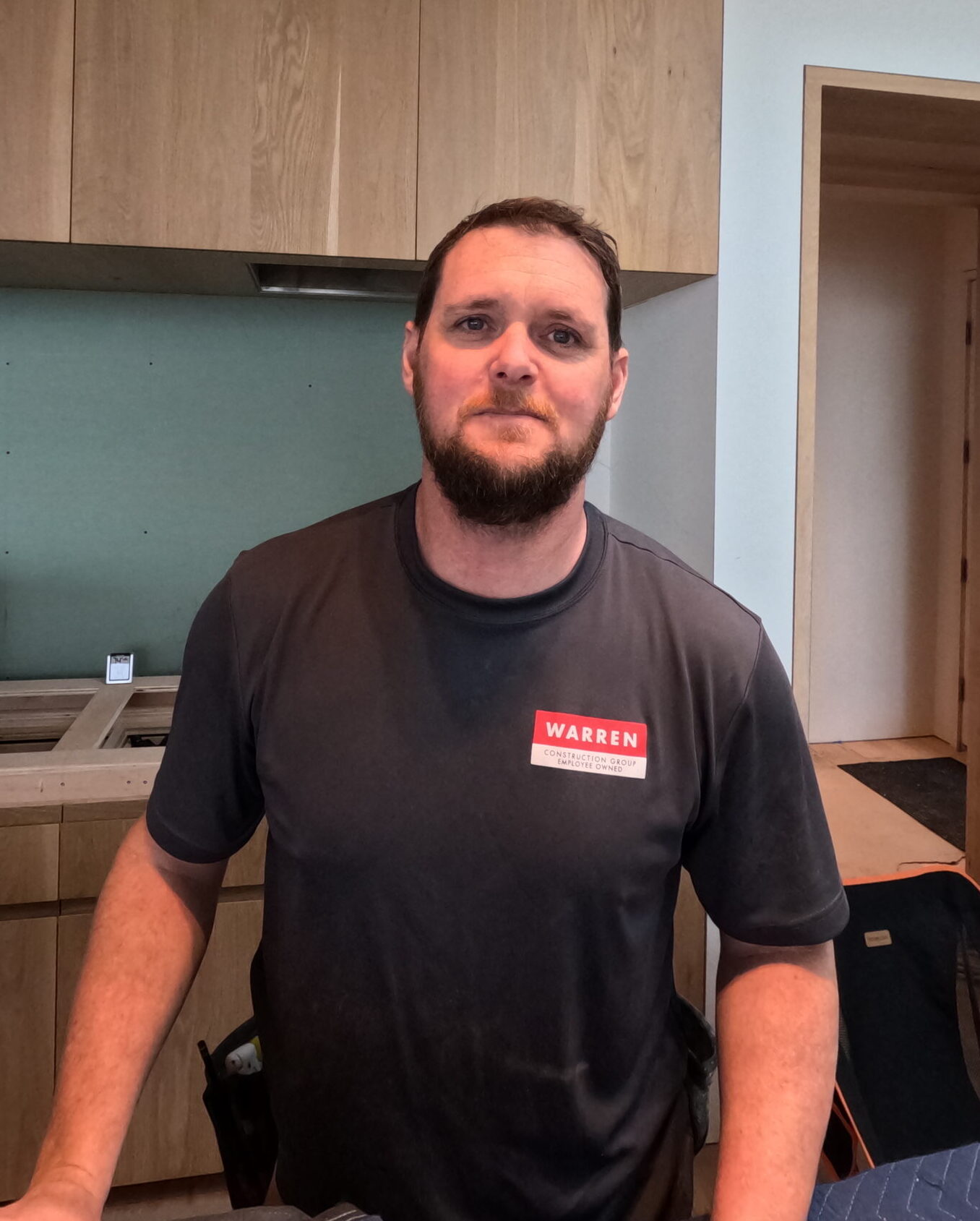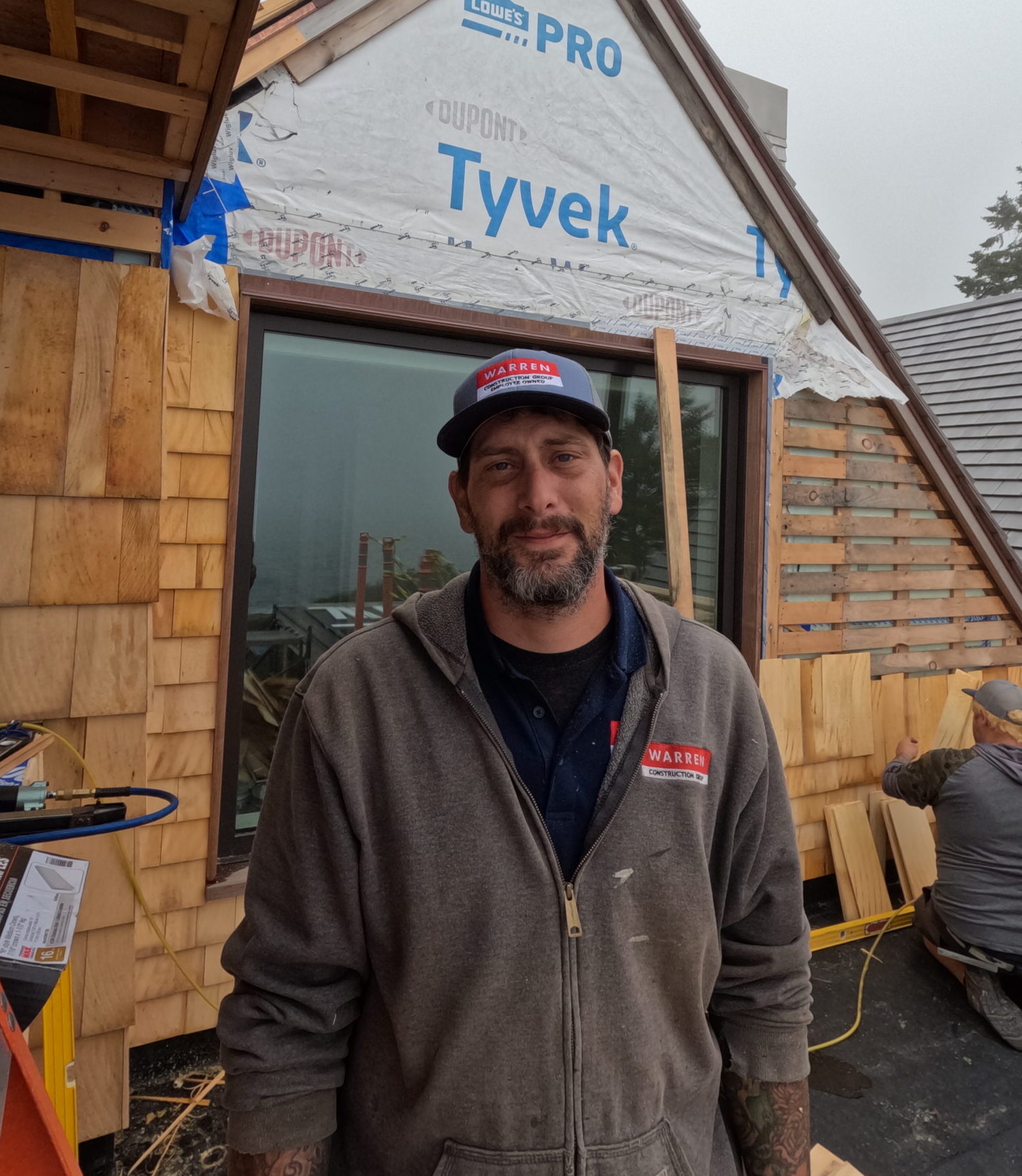 Project Specs
Kaplan Thompson Architects
Scott Dugas Trucking & Excavating
There are thousands of old Maine camps, and many have been renovated, but when you find one that is so well situated, with stunning ocean views you have make it a home. Our client had two choices – to renovate or rebuild. They chose the latter. Designed by Kaplan Thompson Architects, this three-story house is perched right over Casco Bay and blends in with the mélange of houses in the neighborhood. However, when you enter, you are greeted with a wall of glass that overlooks the extensive water views and three stories of impeccable craftsmanship.
Warren Construction Group was involved in almost every aspect of its construction. Our team of talented craftsmen and women completed the concrete form work, all of the rough & finish carpentry, built all the cabinetry, built a custom solid surface sink and even the dining room table. The interior detail work was designed by our superintendent as the project developed and as the owner brought forward ideas. This project shows Warren Constructions Group's ability, quality and range of skills, a range that most others cannot match.
Due to the limitation on size, every foot of space is efficiently utilized. Built-in window seats function as storage and large sliding glass doors welcome the outside in with plate glass panels acting as railings. The open galley kitchen is efficient and well thought out while a spiral staircase is tucked out of view to access the loft. The location and detailing around the bathtub recently won a design award.
Exposed wood beams, nickel gap walls and ceilings made from Douglas fir are meticulously detailed and very crisp. The vaulted ceiling and loft combined with the 8-foot glass windows and skylights let in plenty of light and allow you to feel like you are floating on Casco Bay.
The high-performance envelope and efficient heating / cooling system help keep the environment inside comfortable year-round.
Read more about this project in the Globe Magazine, Boston Globe "The challenge of building a dramatic home on Maine's rocky coast".
More case studies
Residential