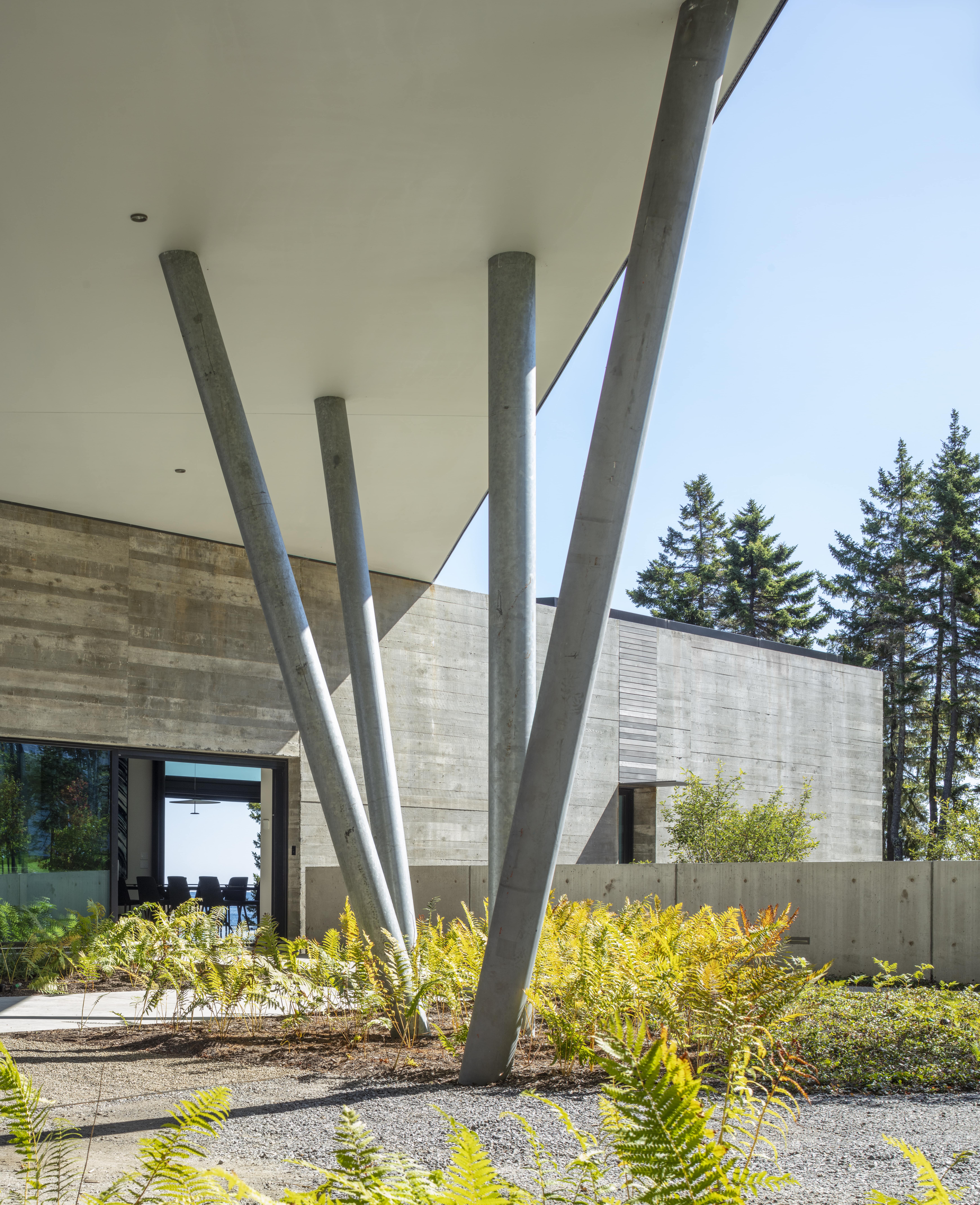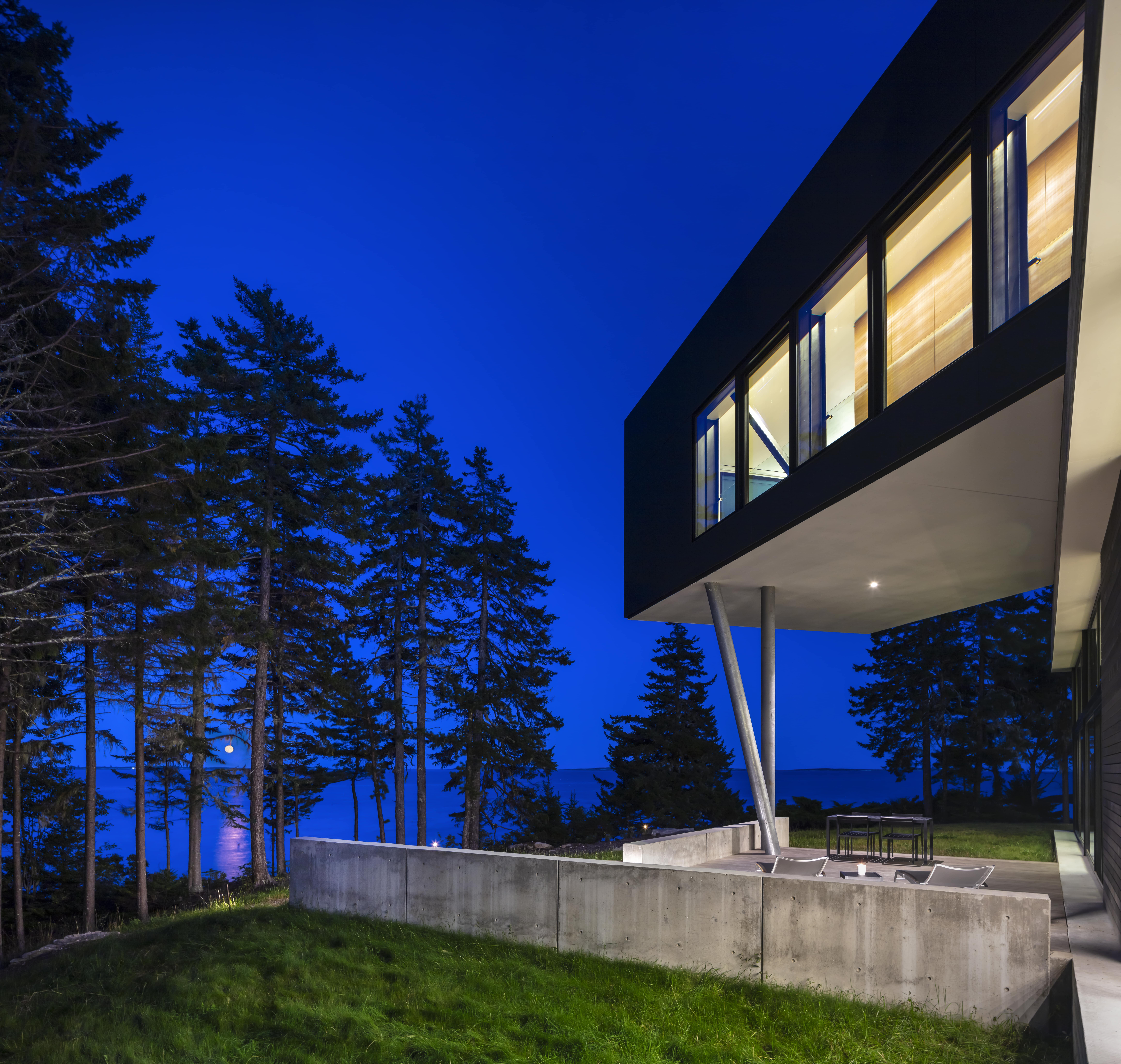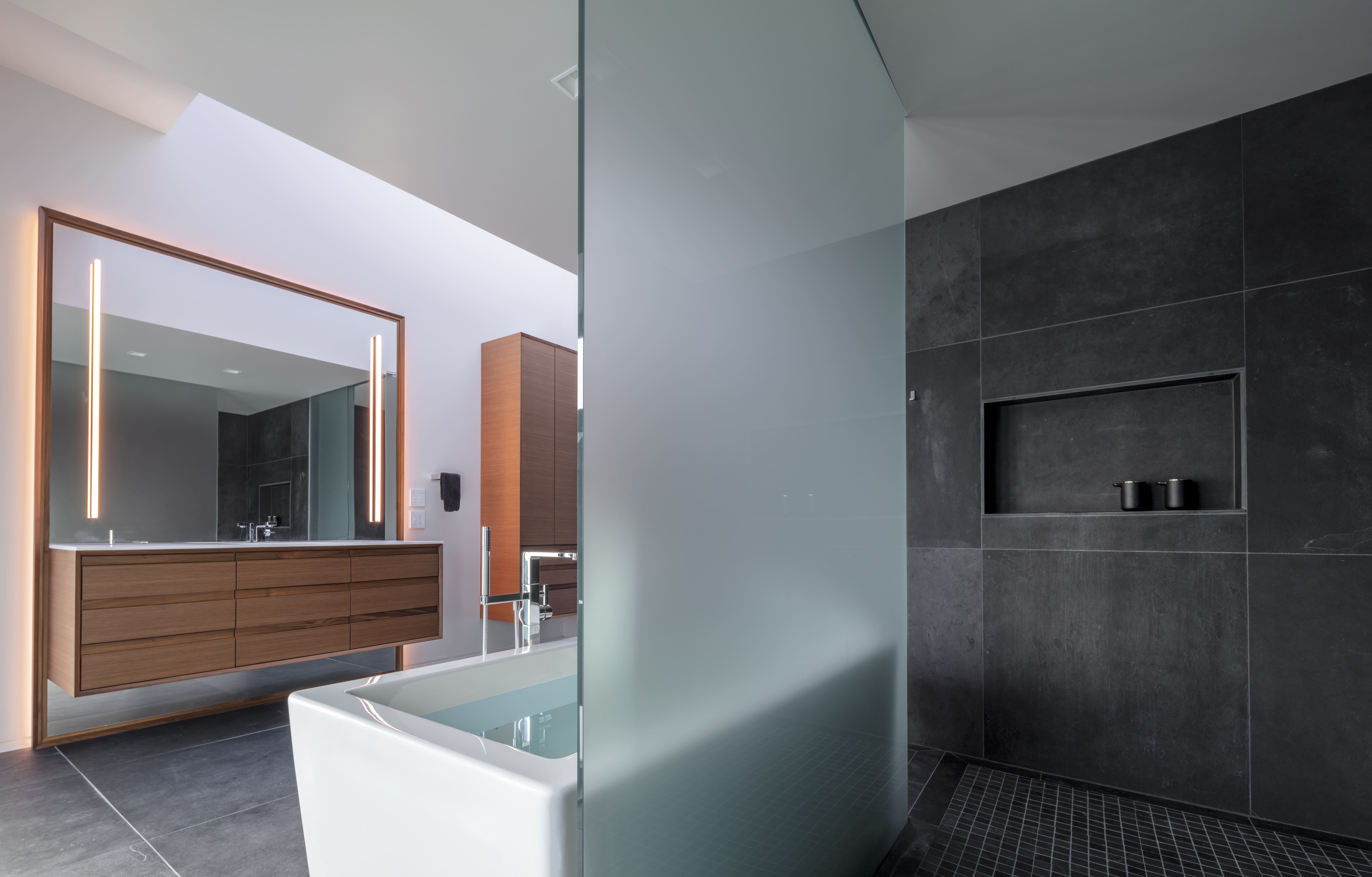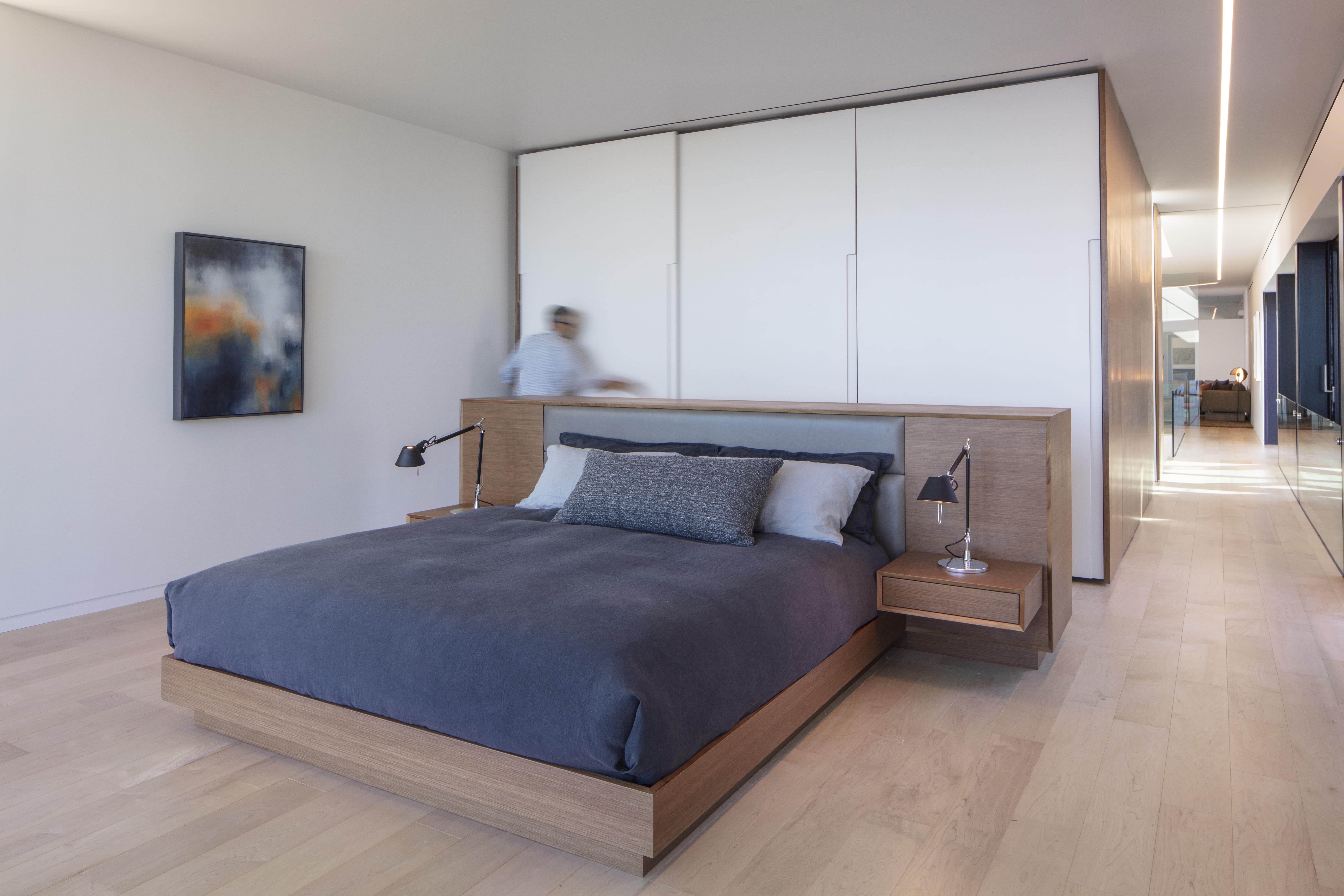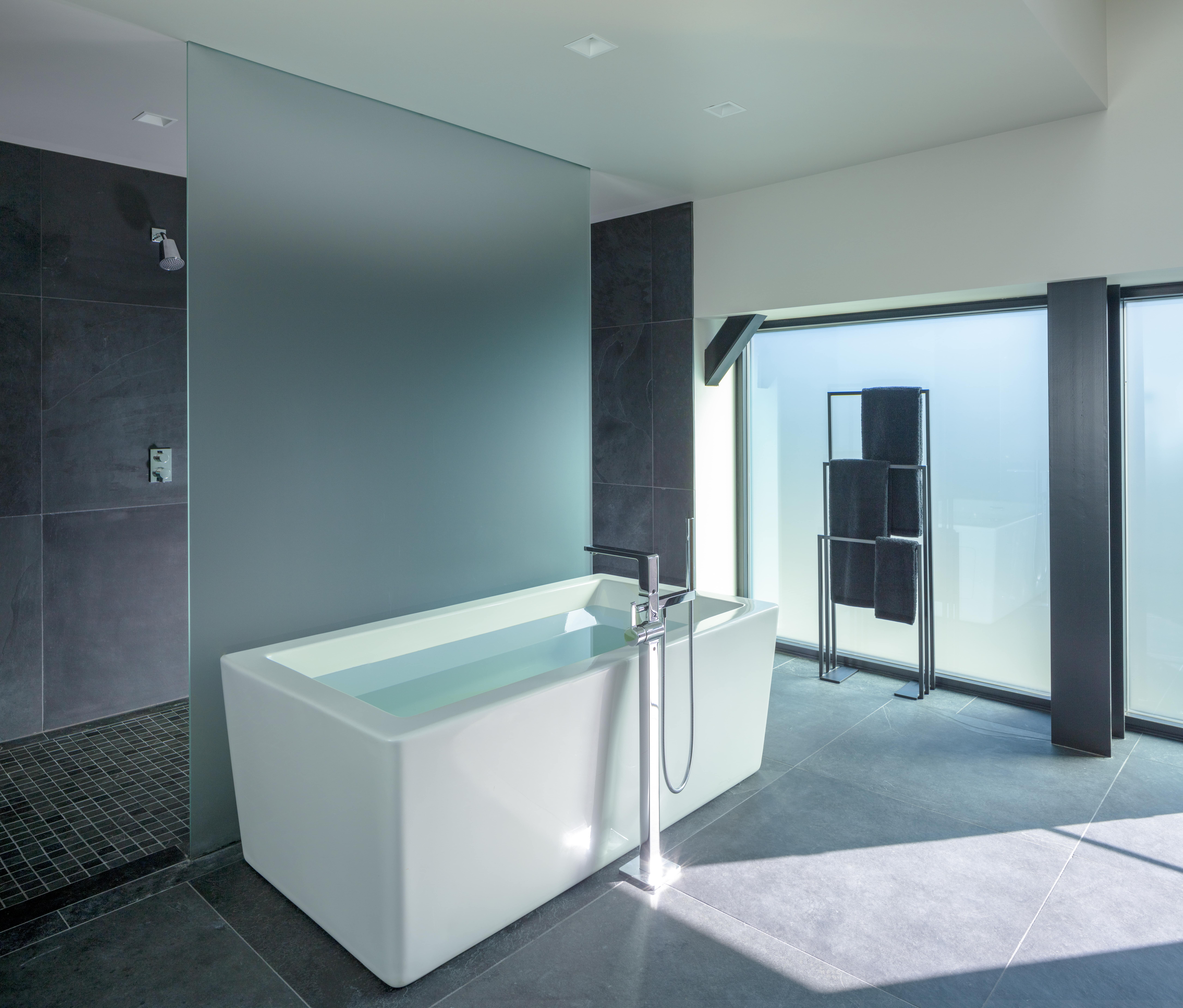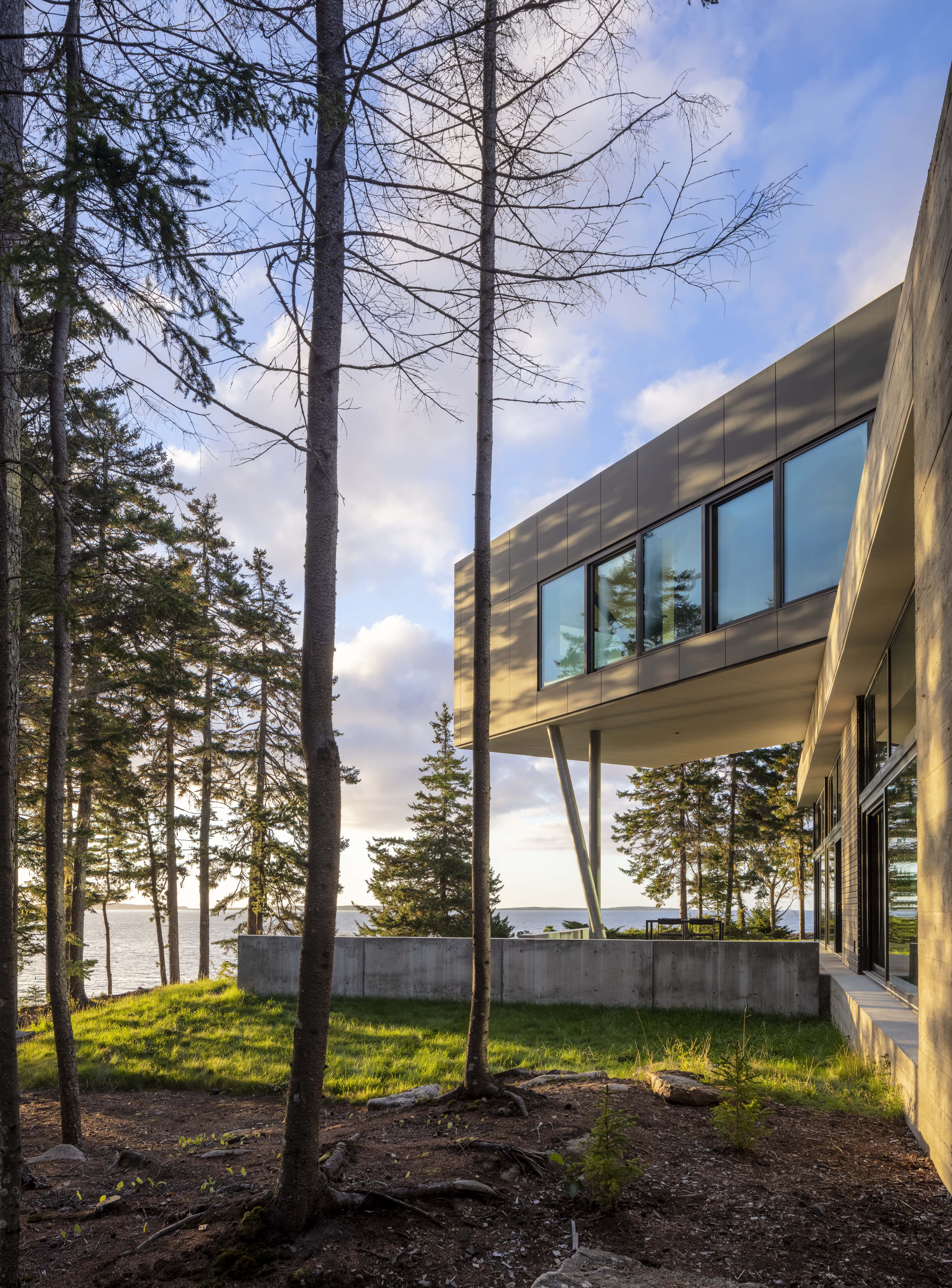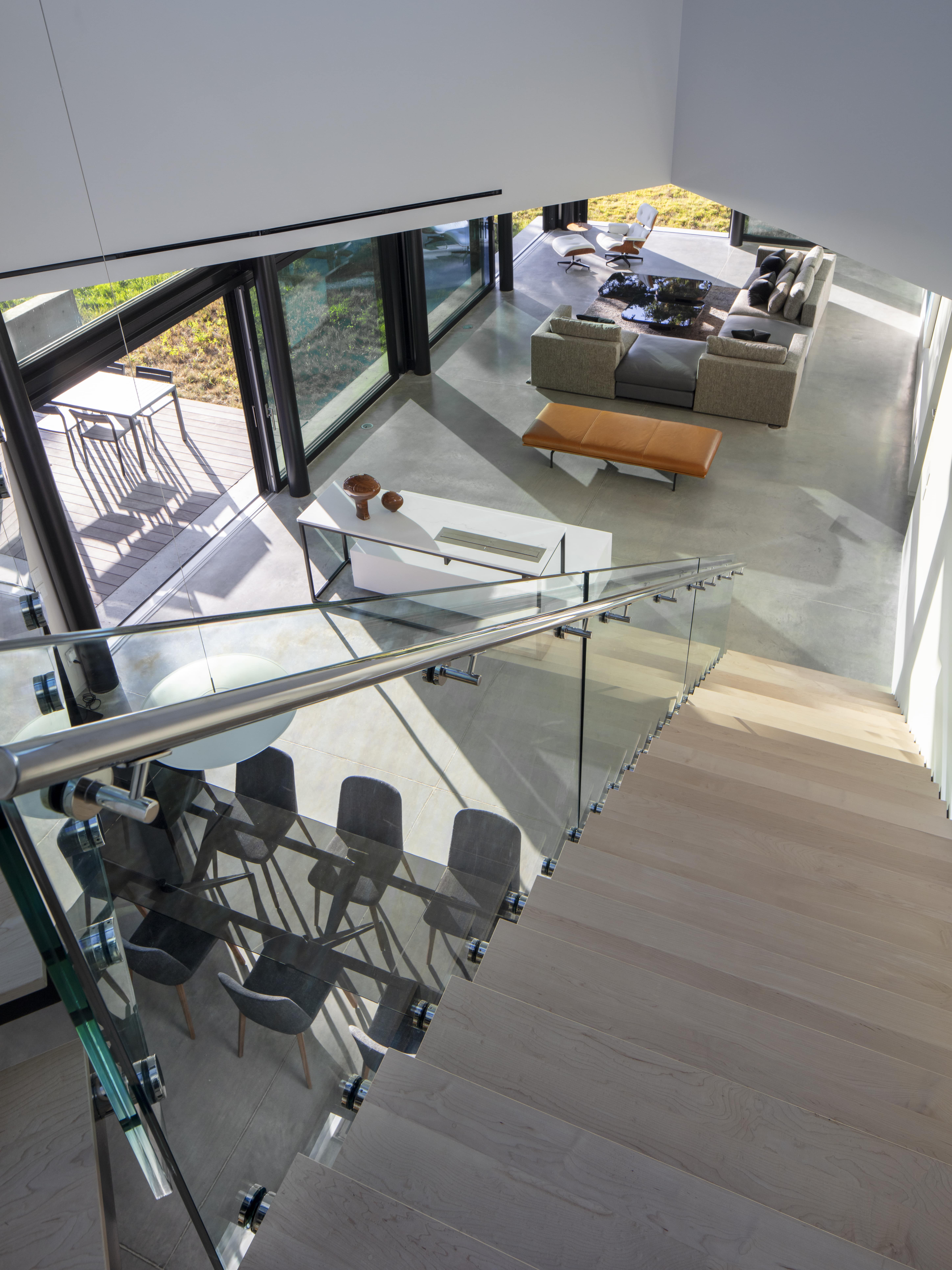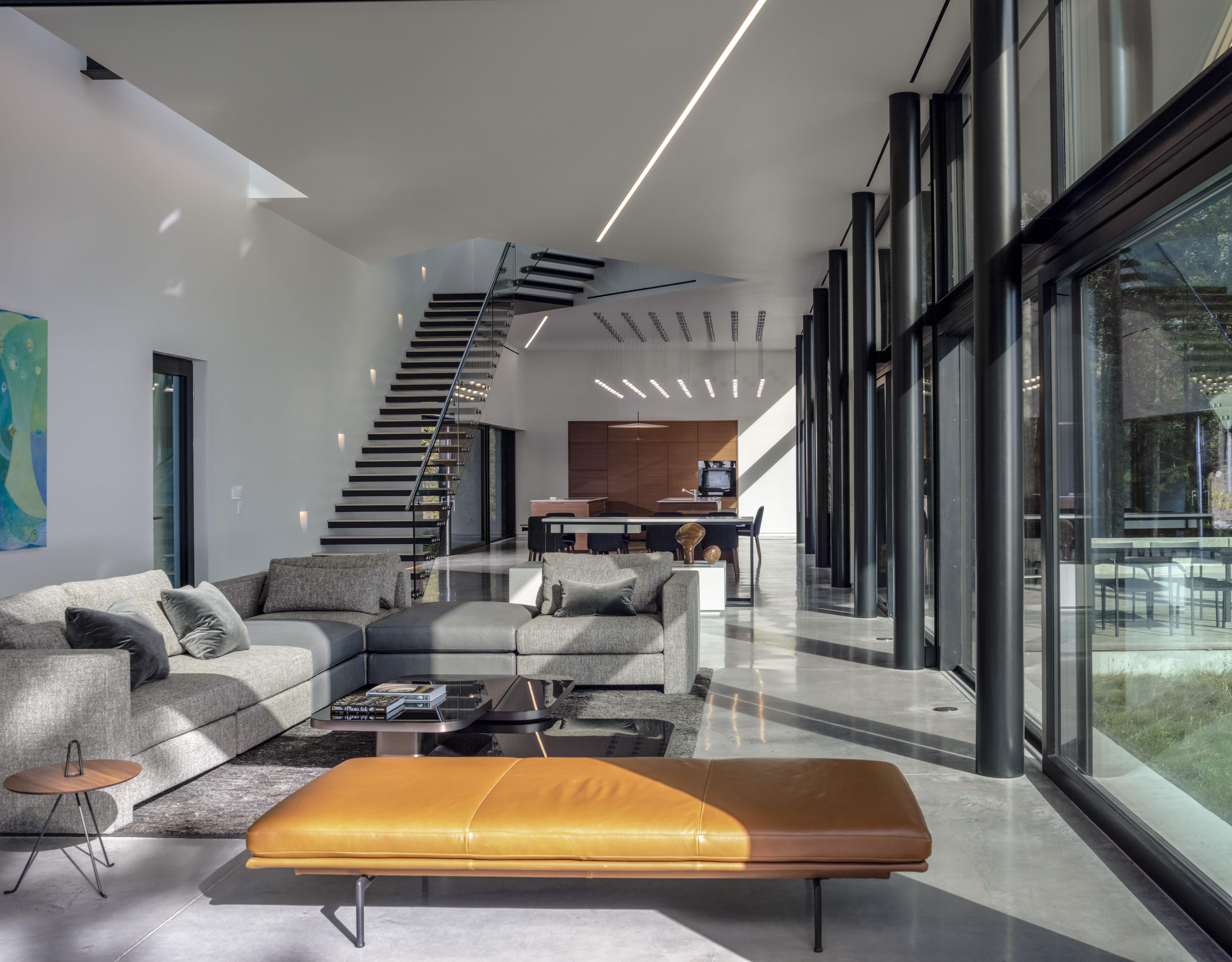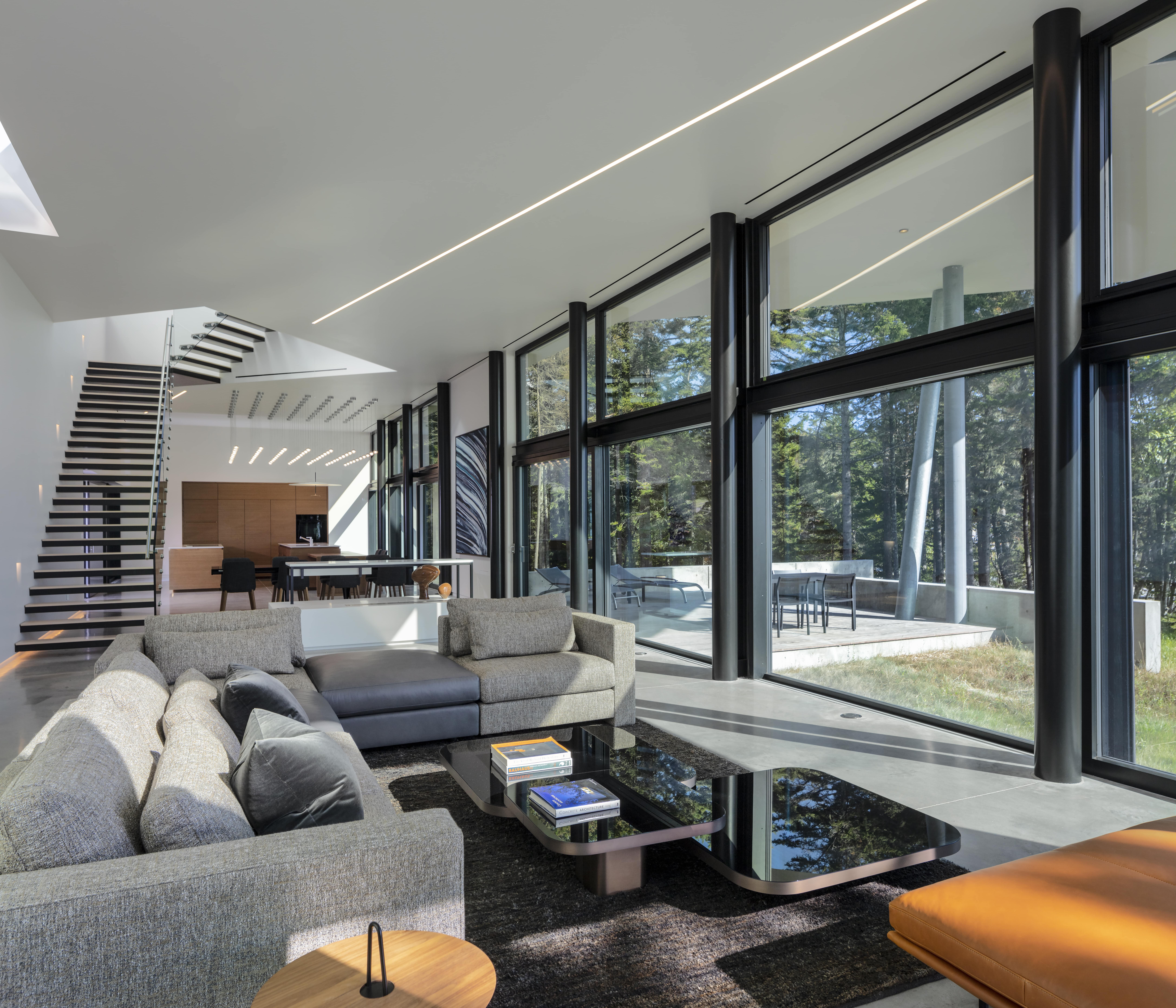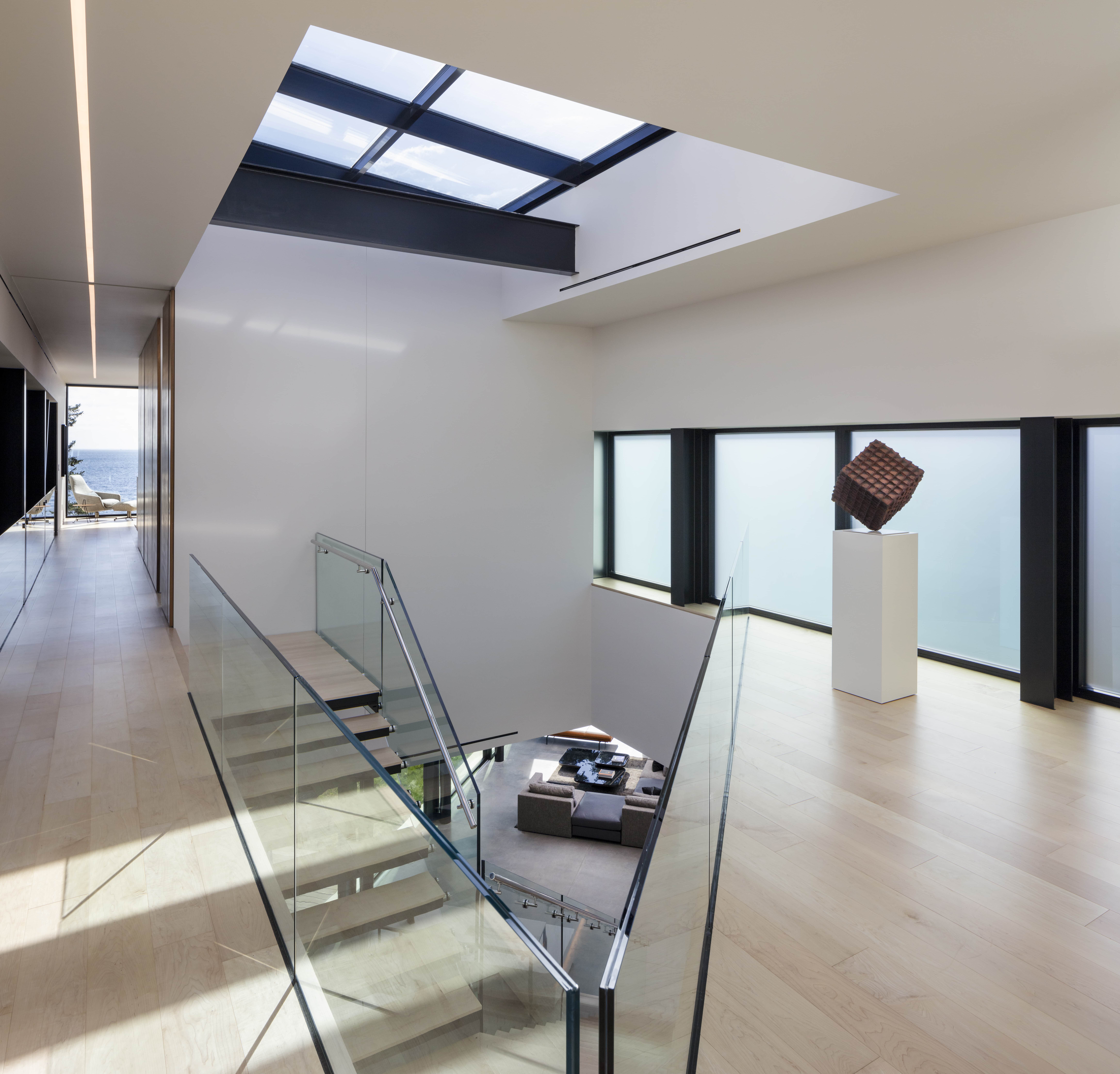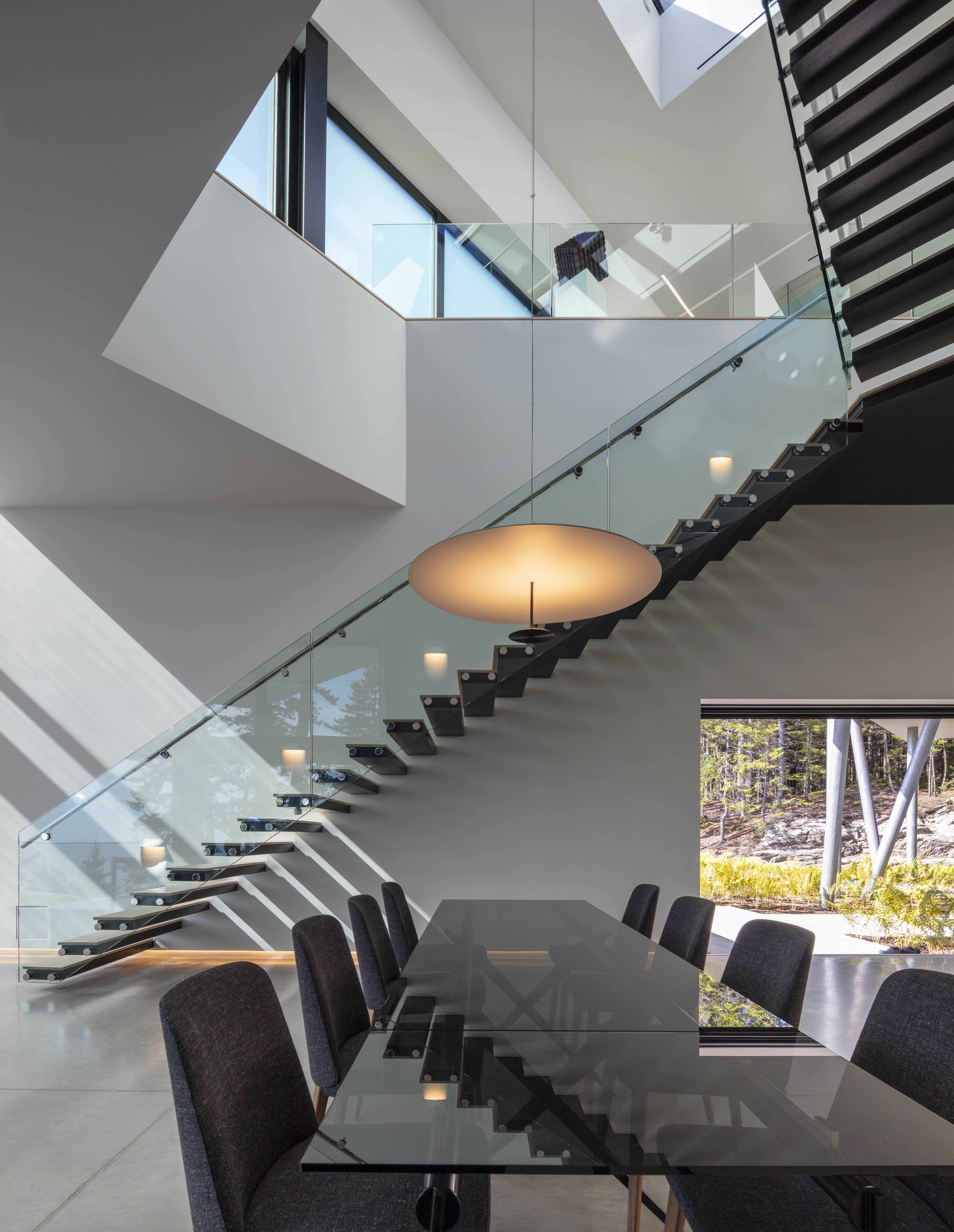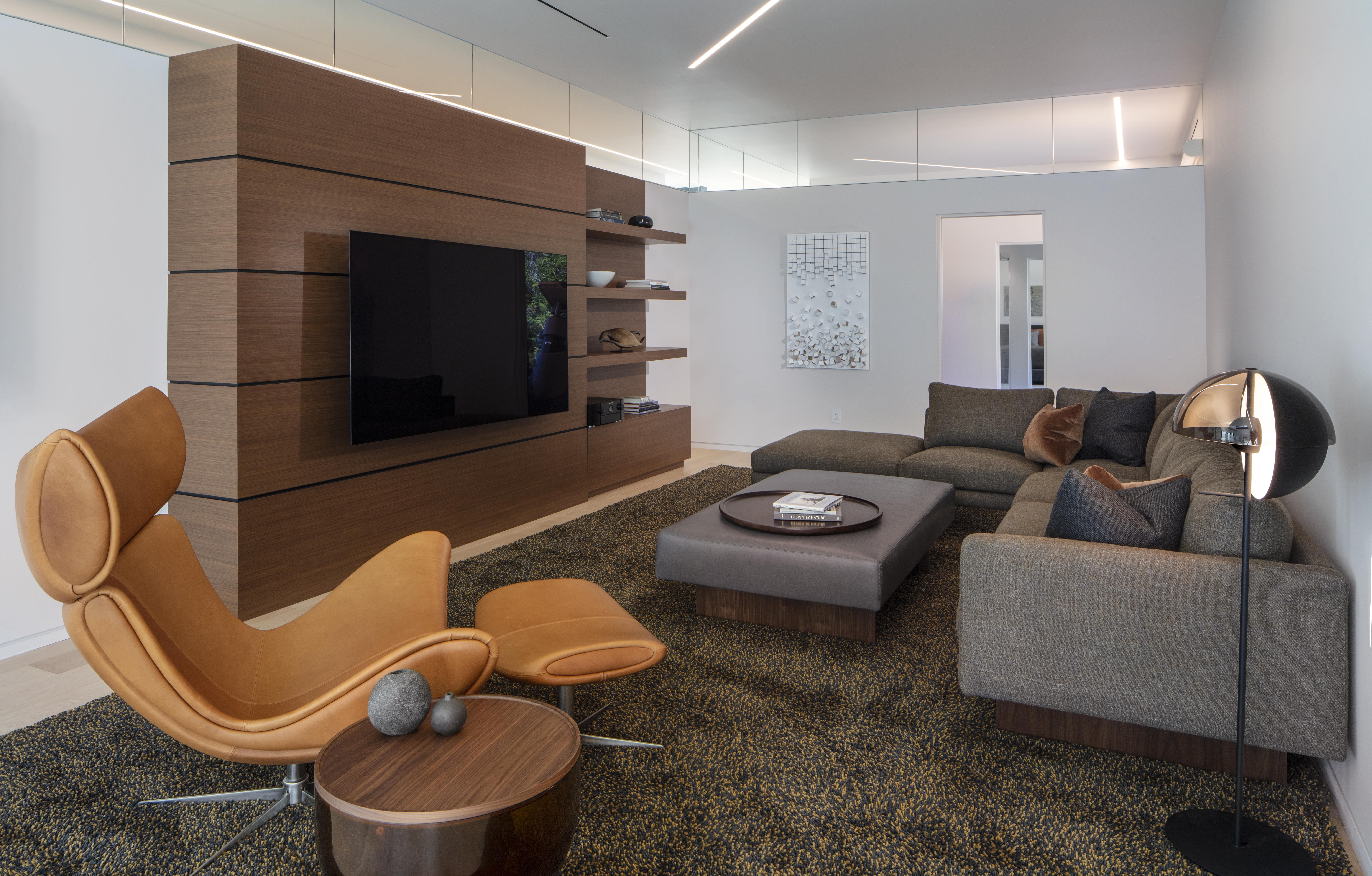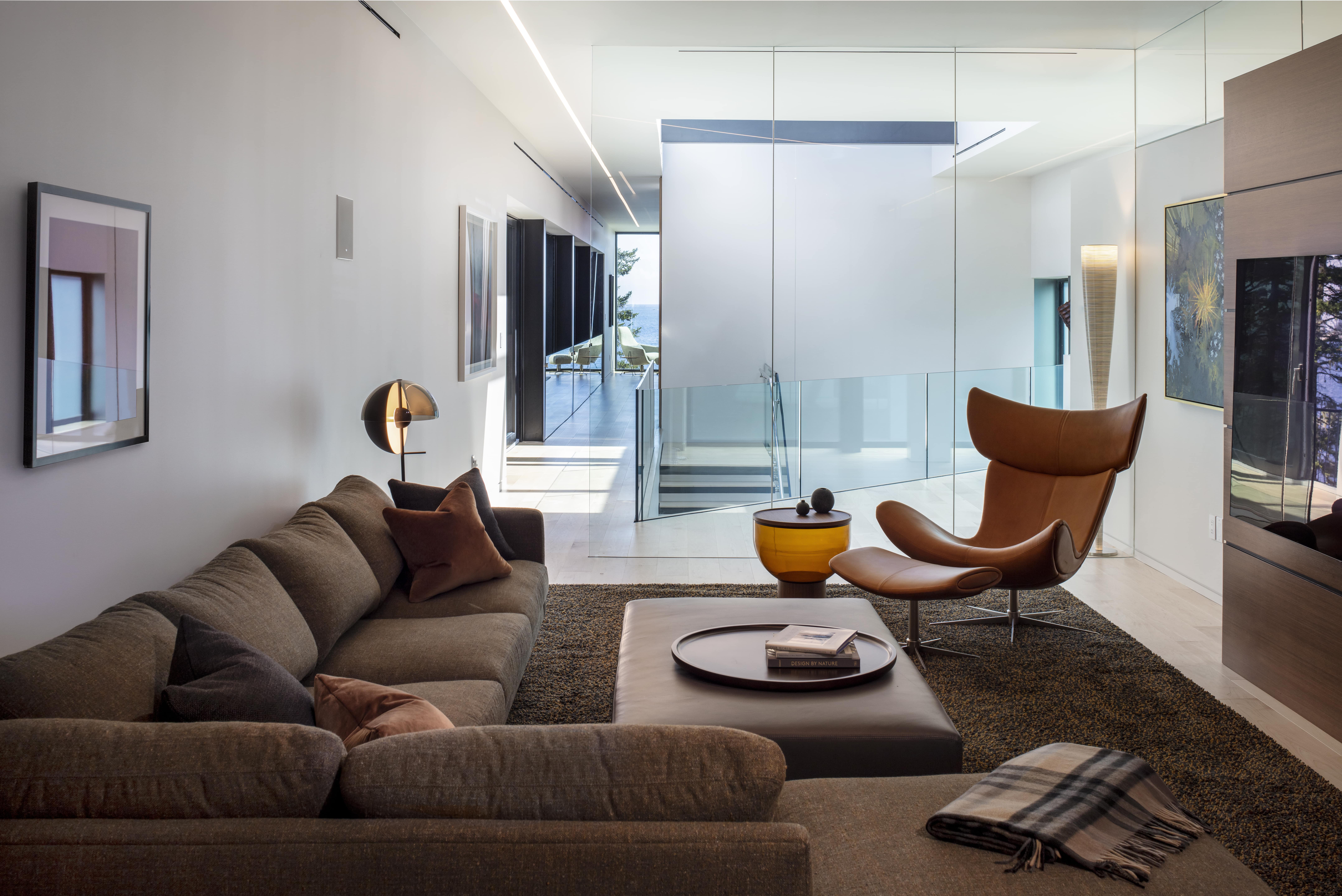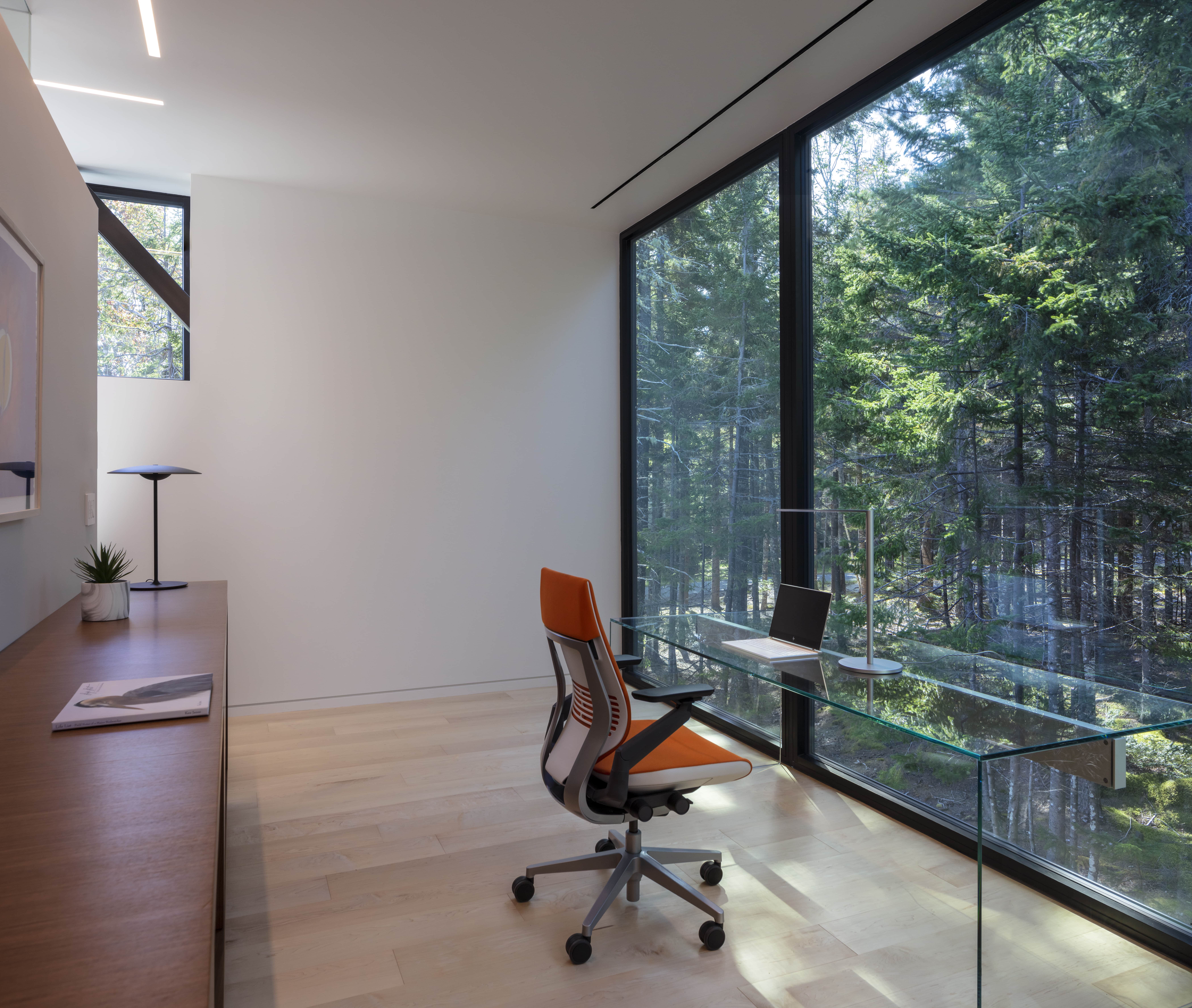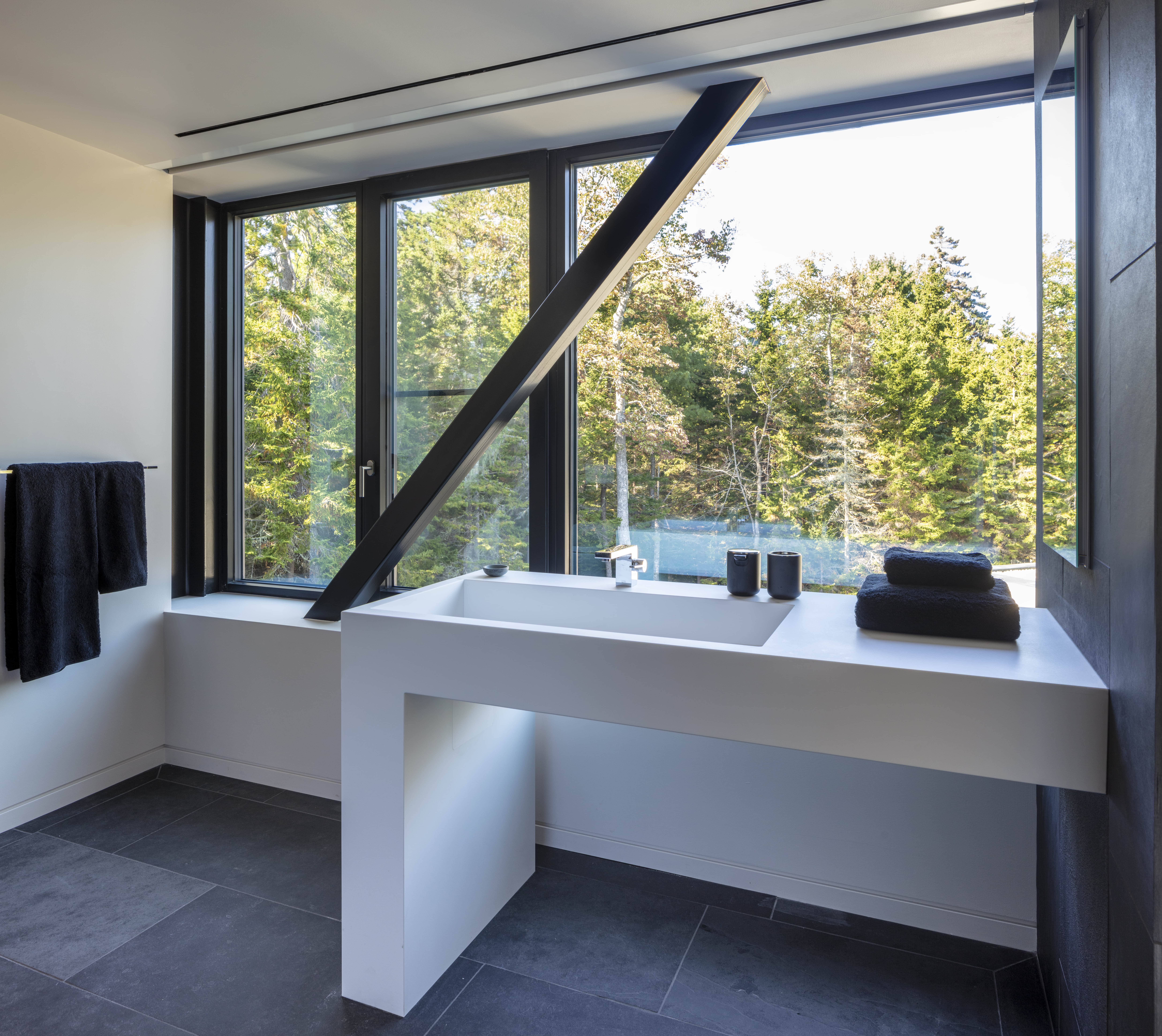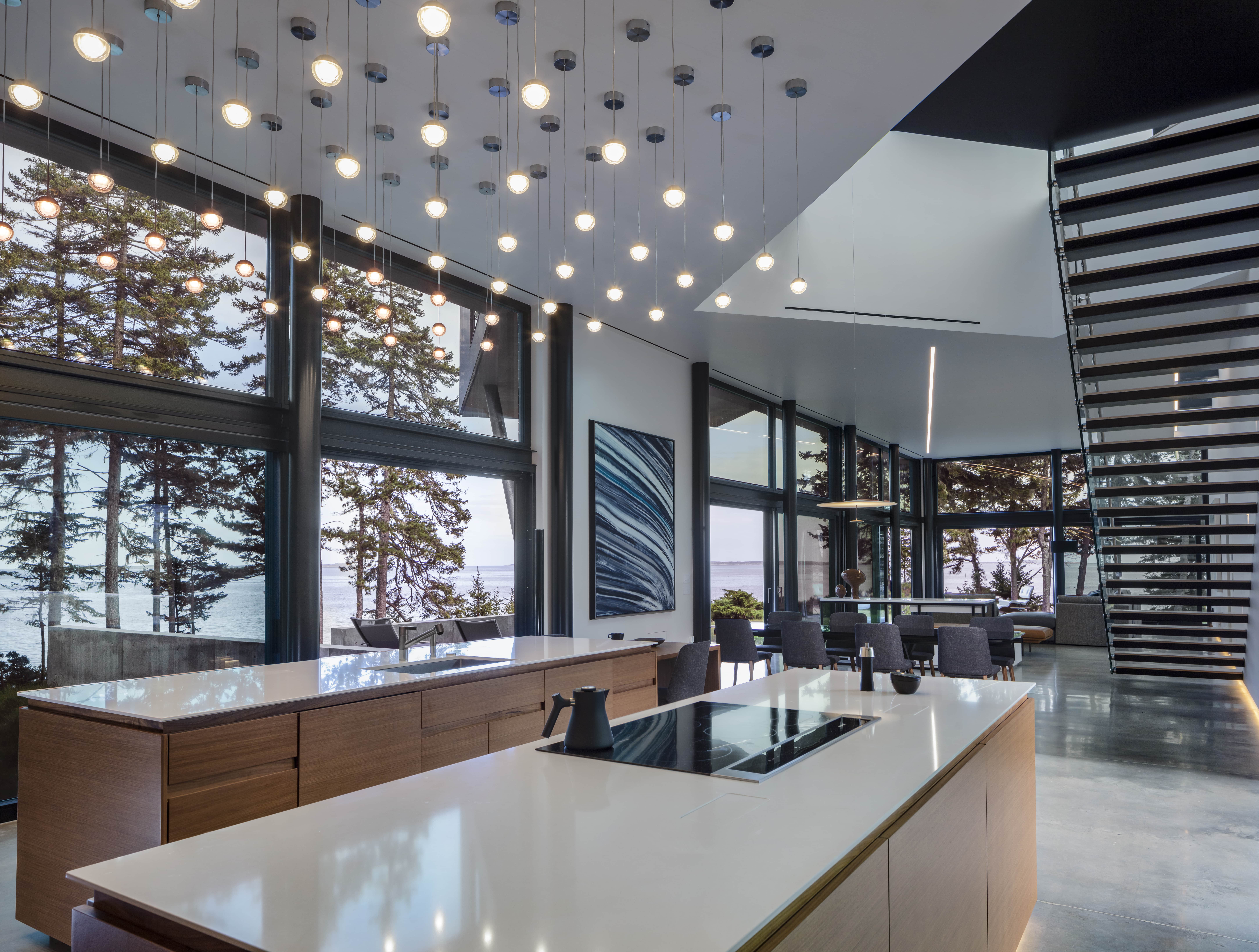 _U8A1301-Pano cropA person-min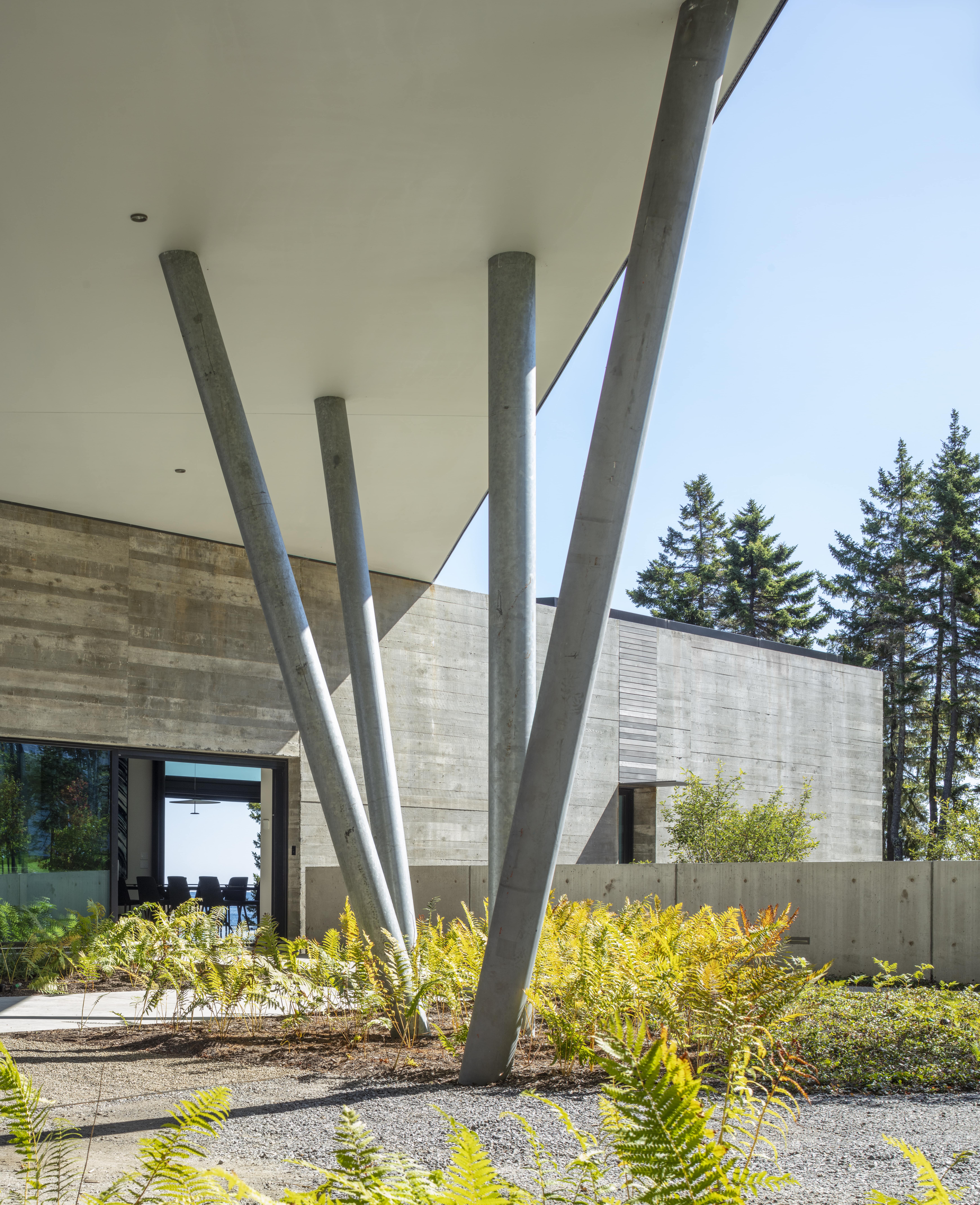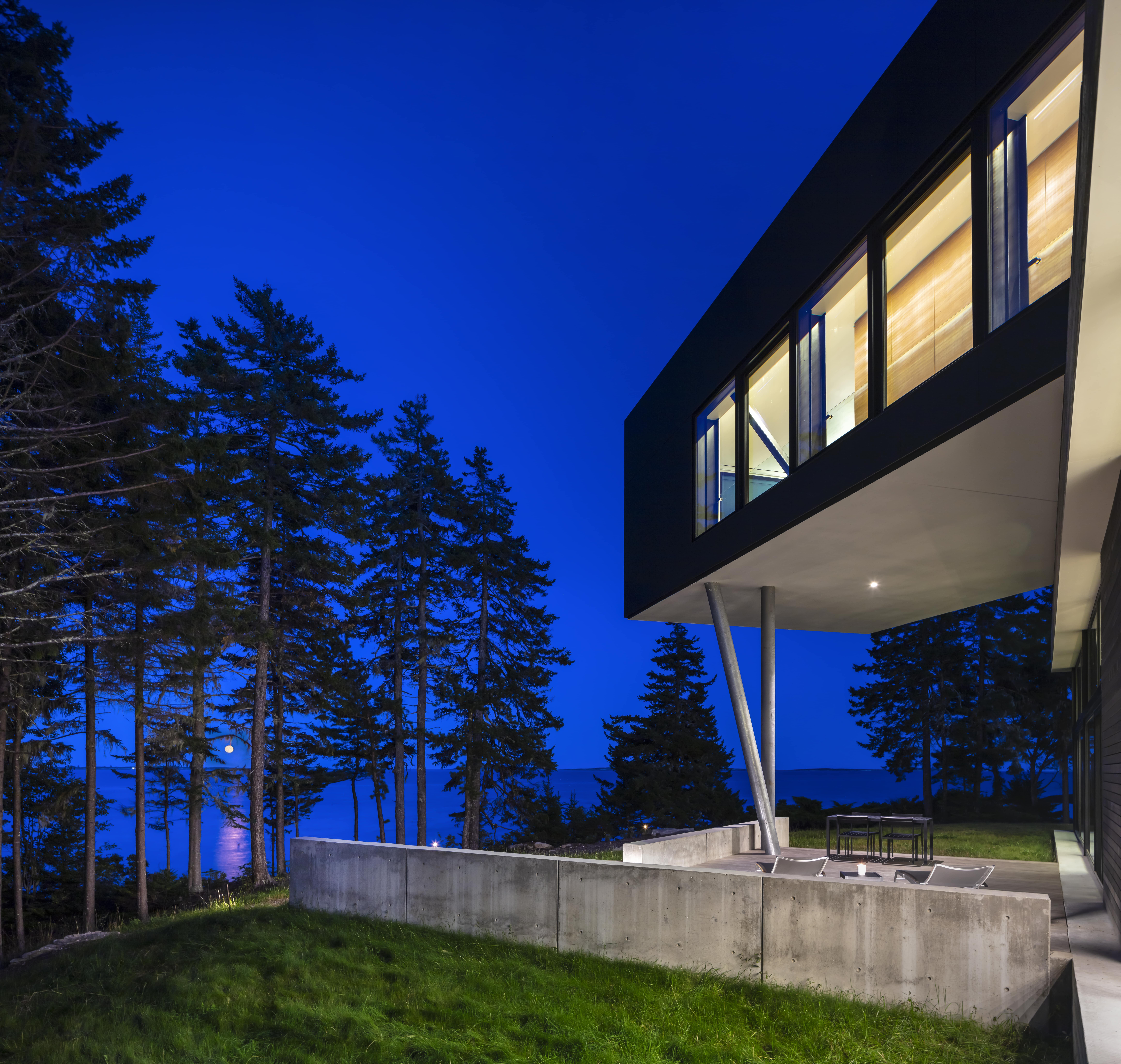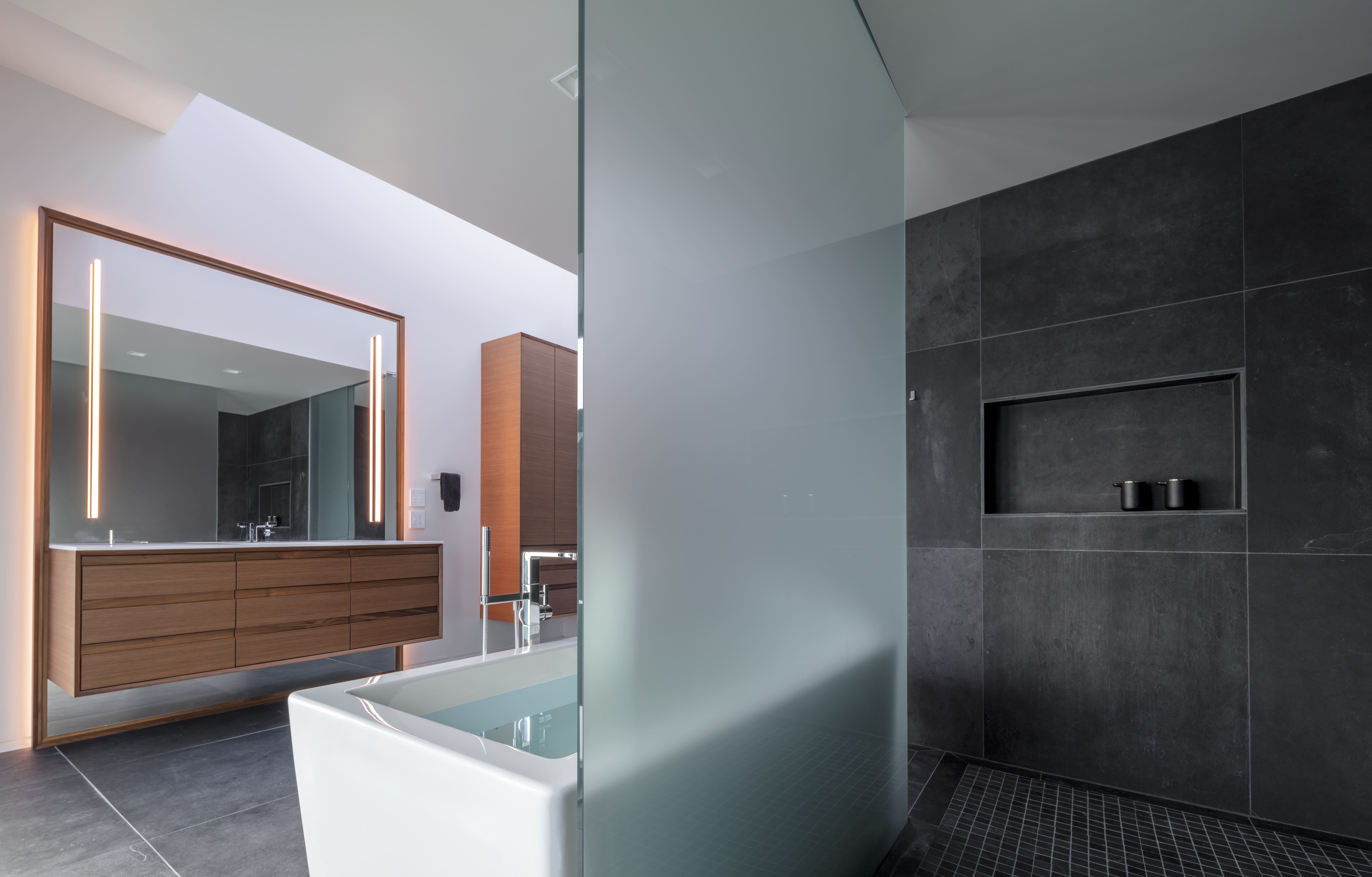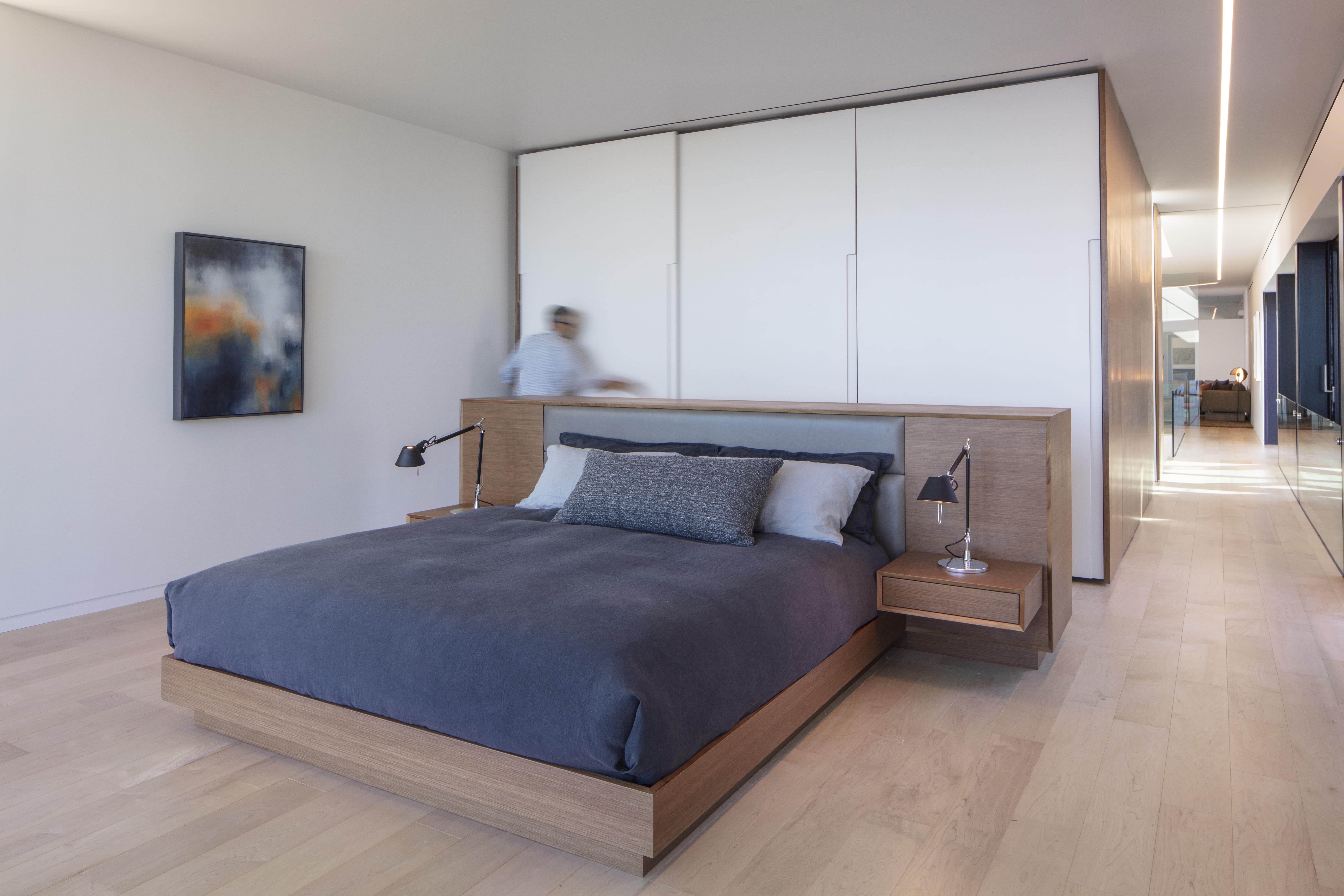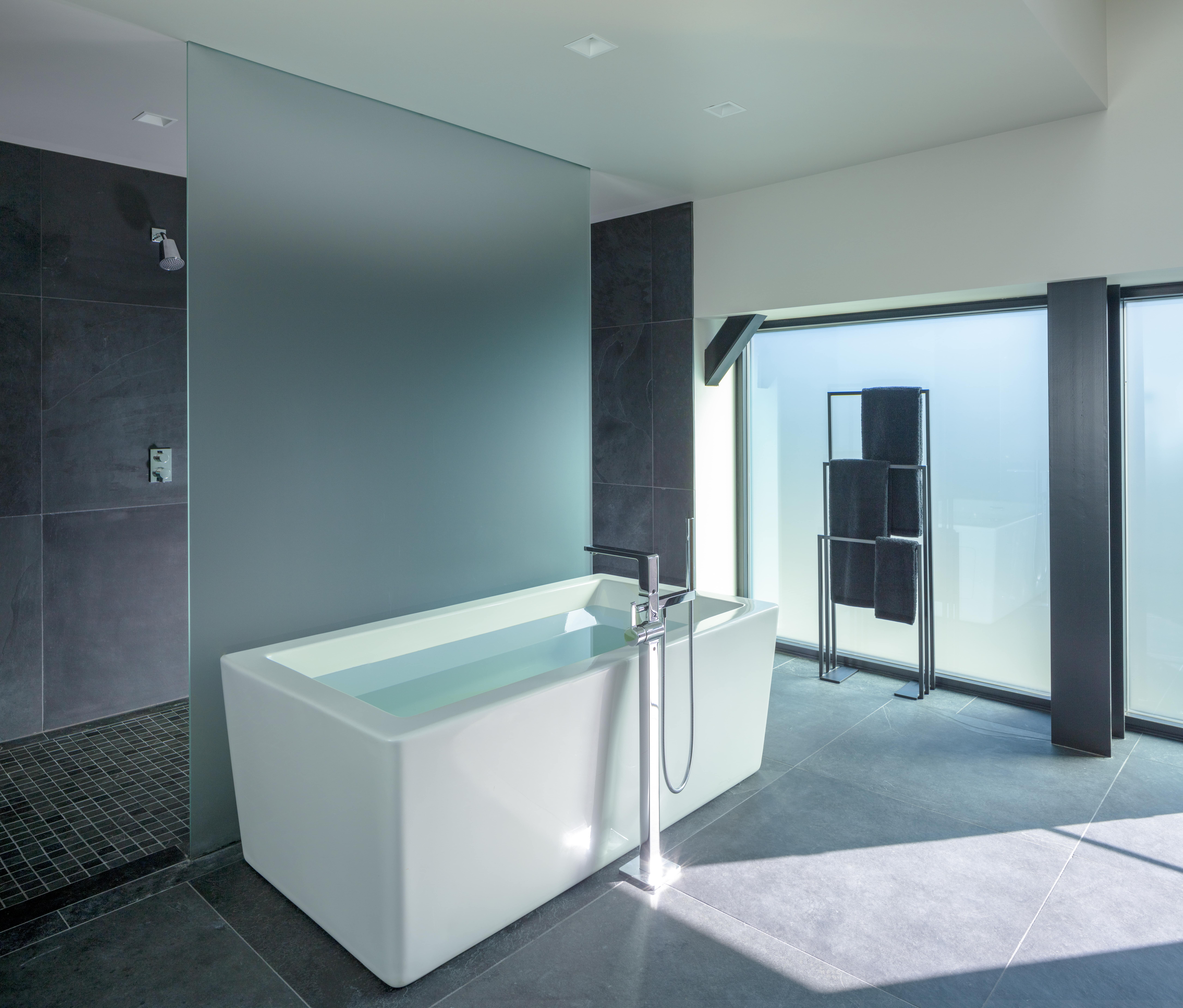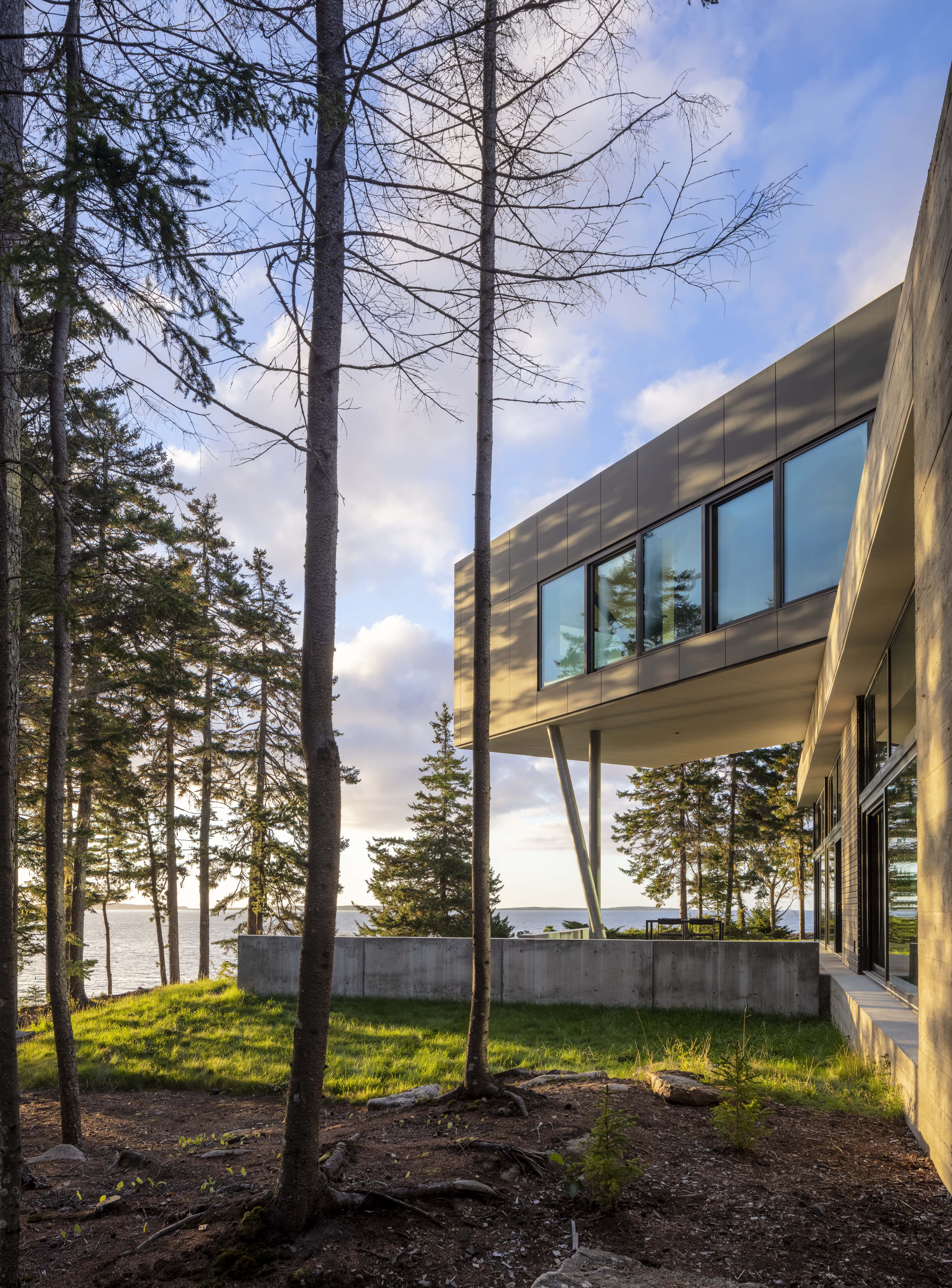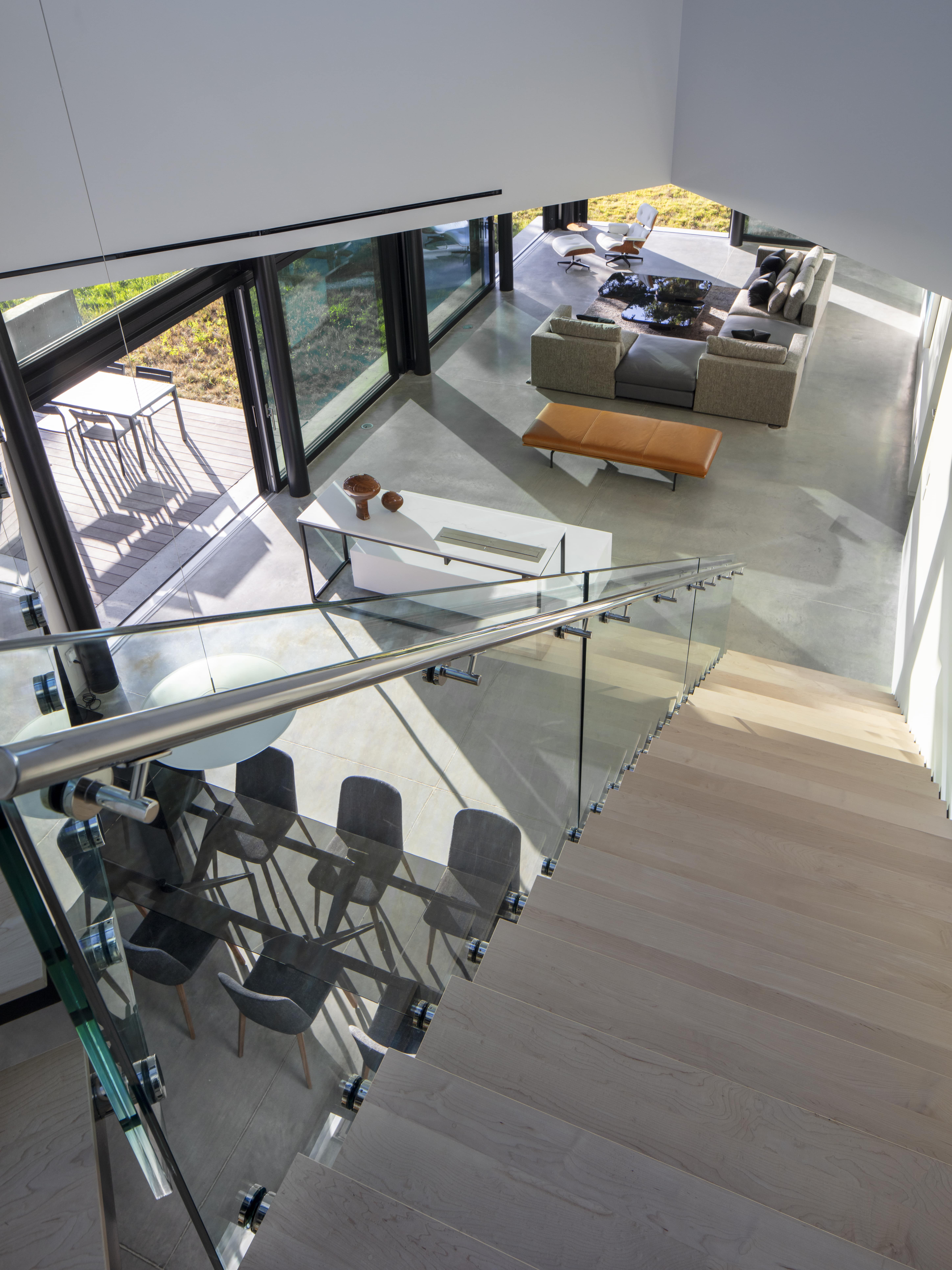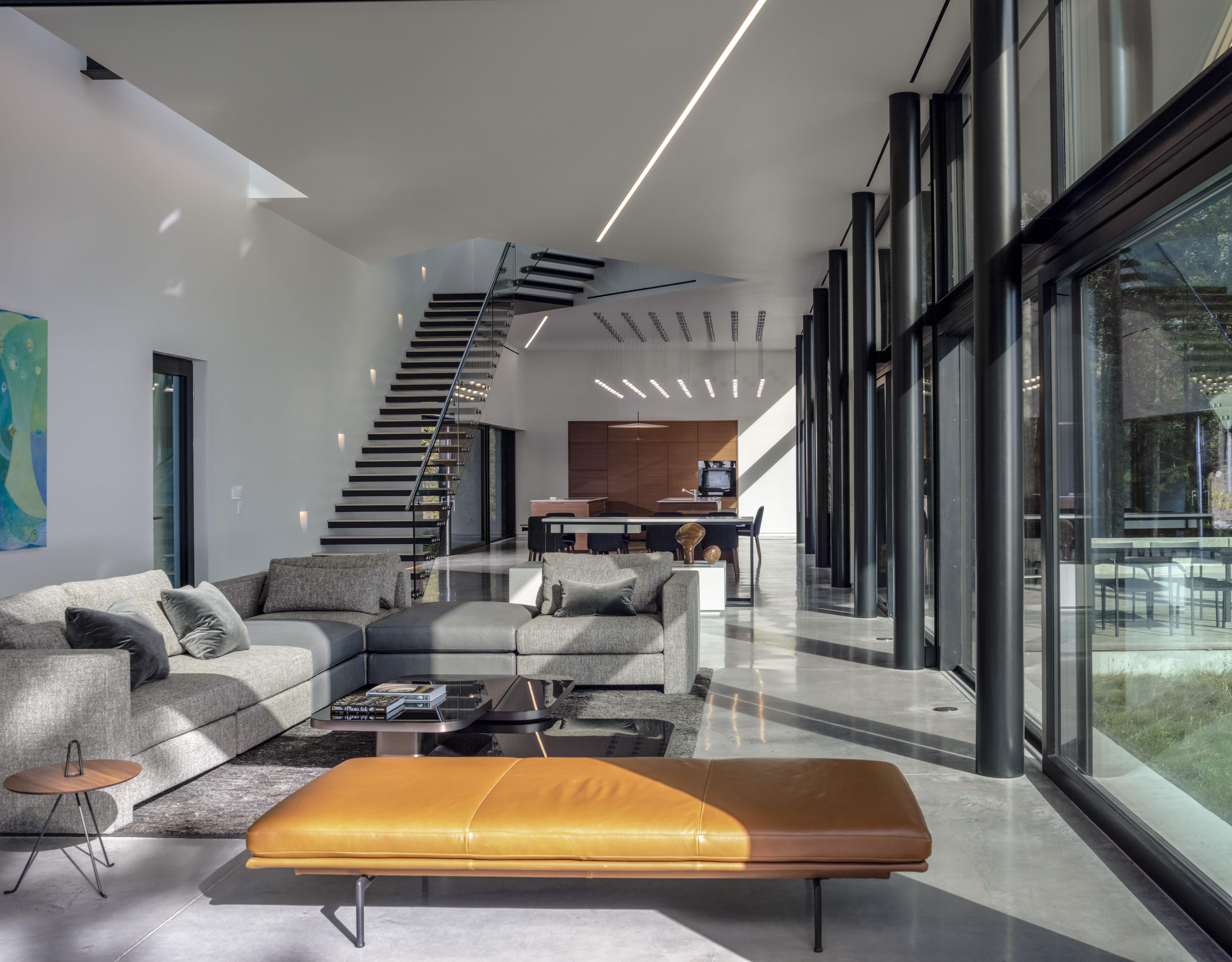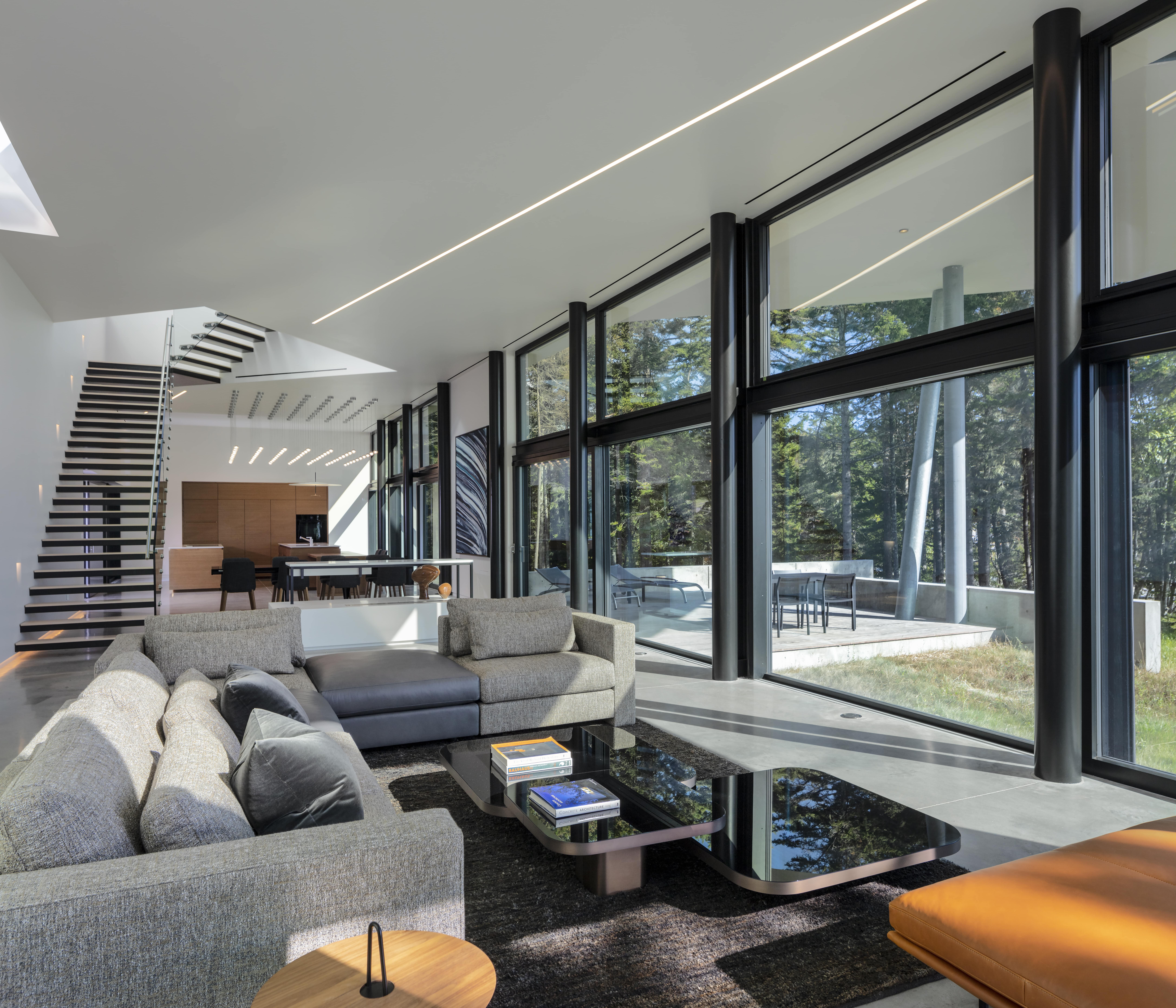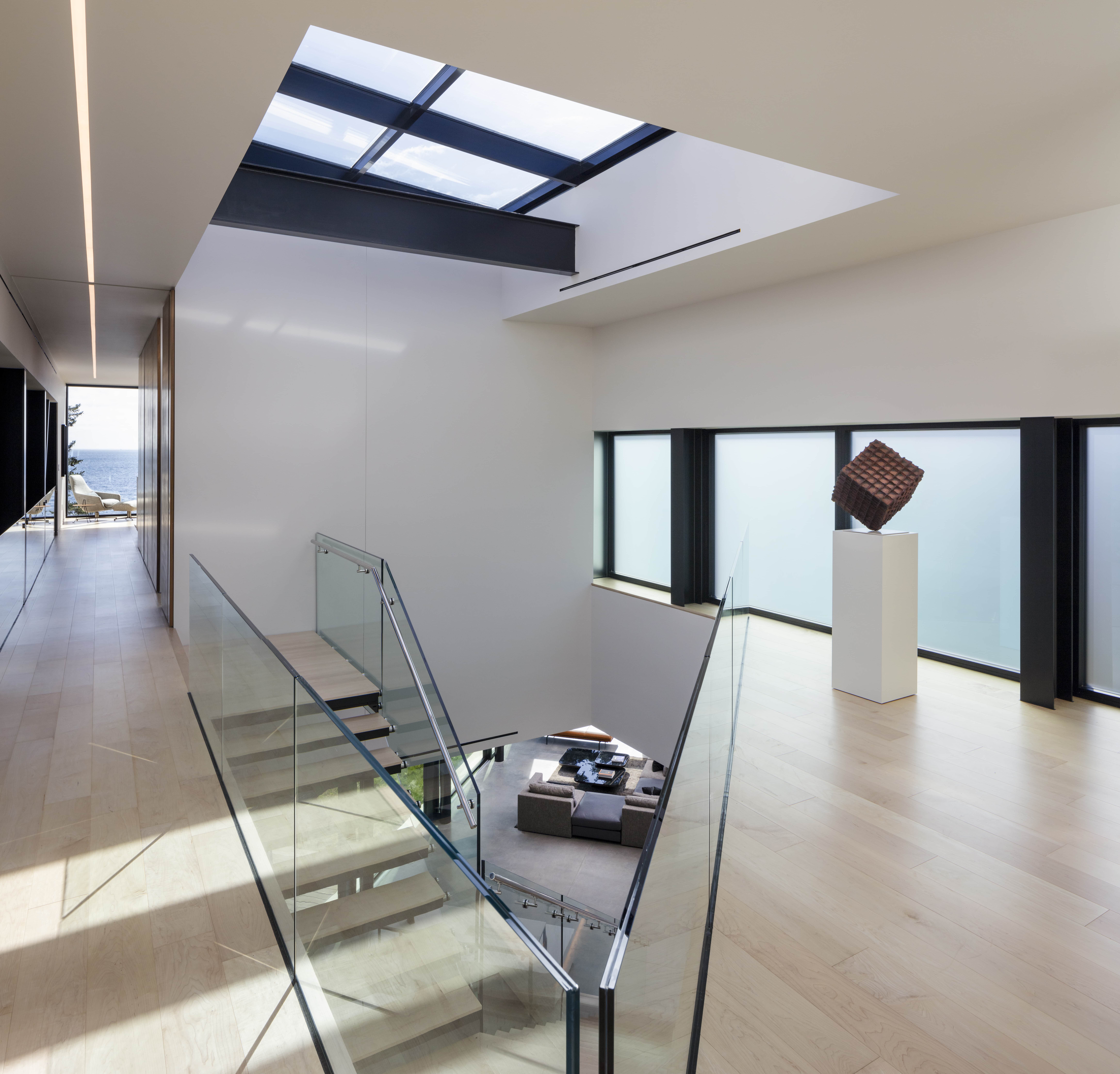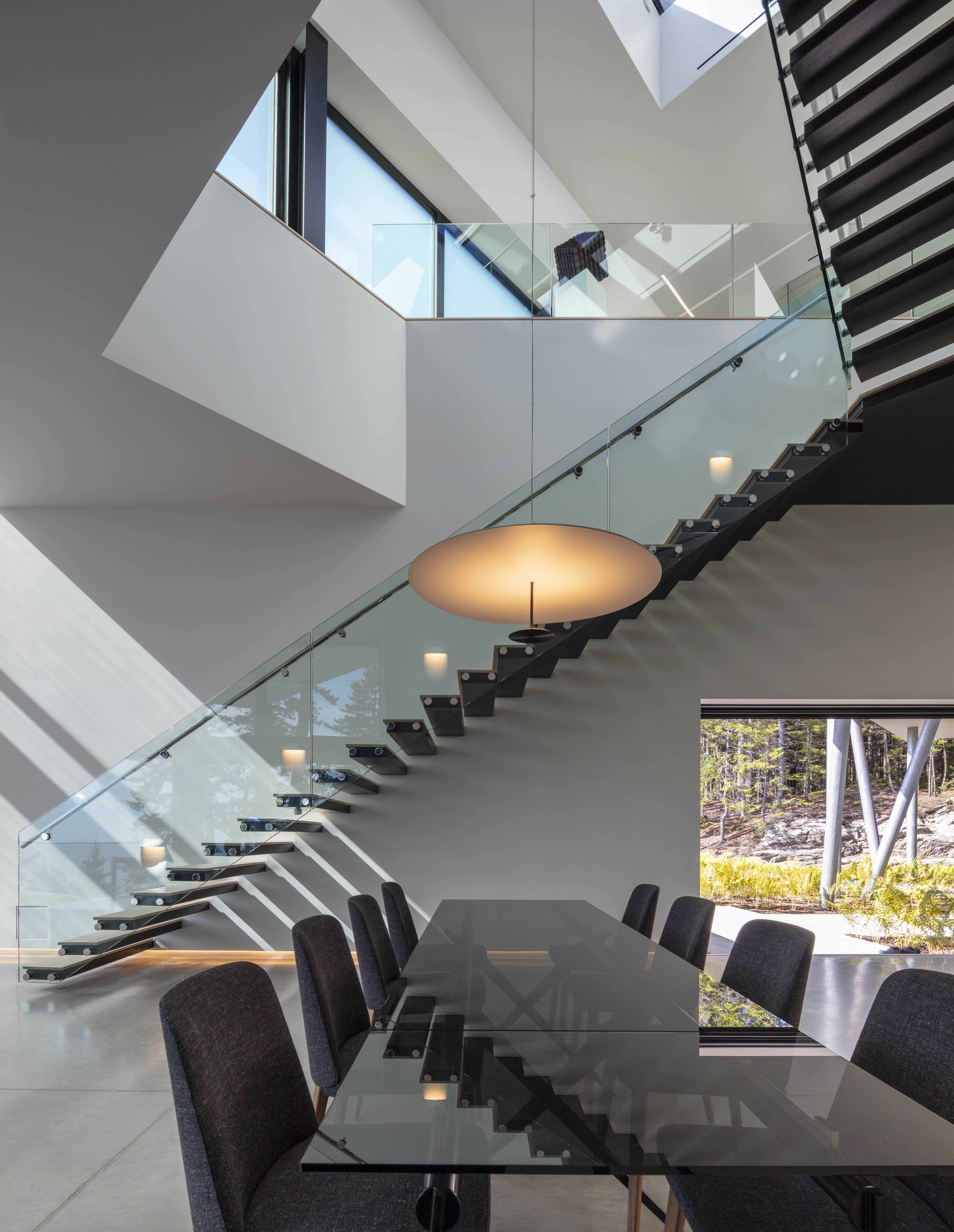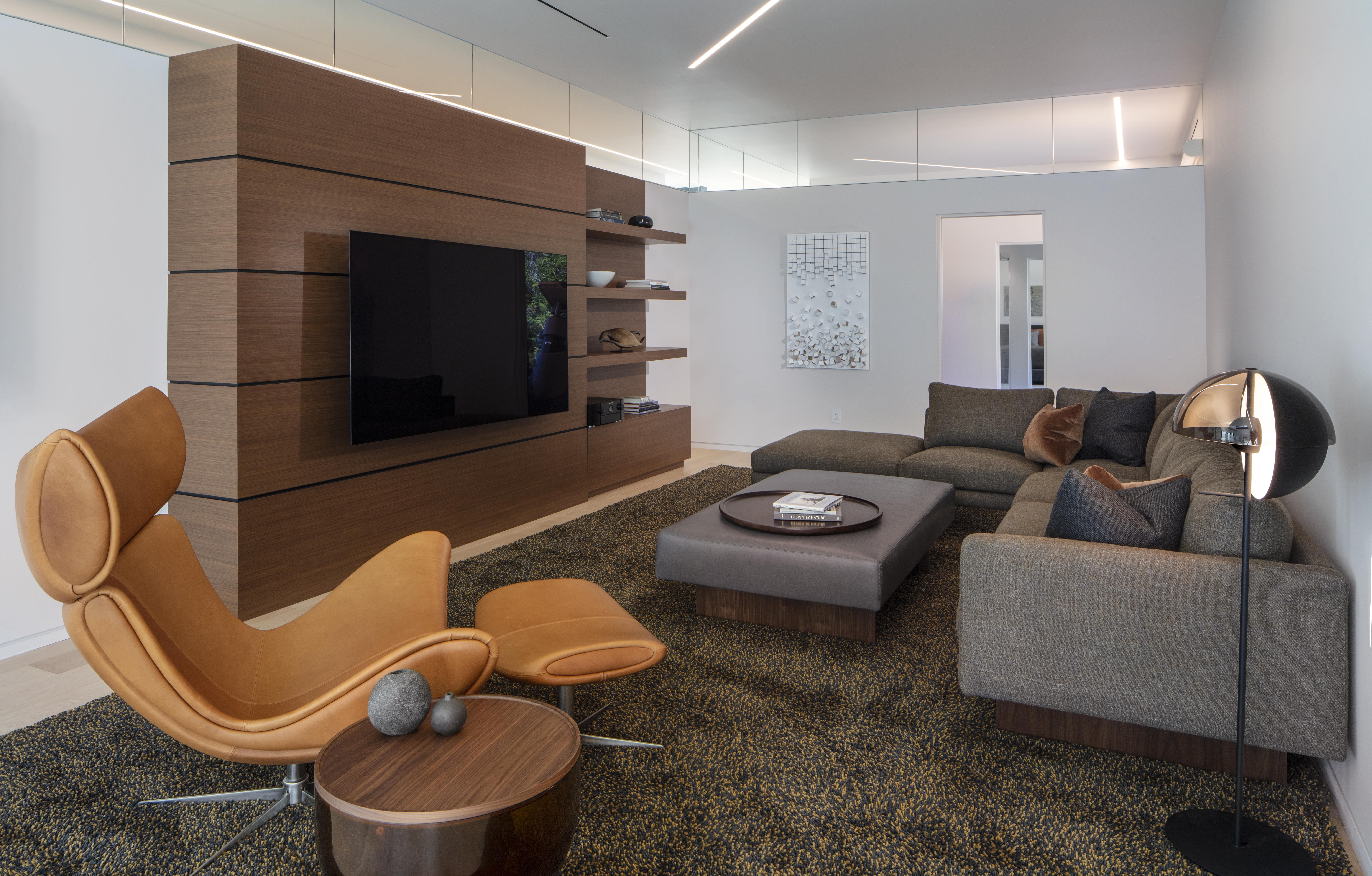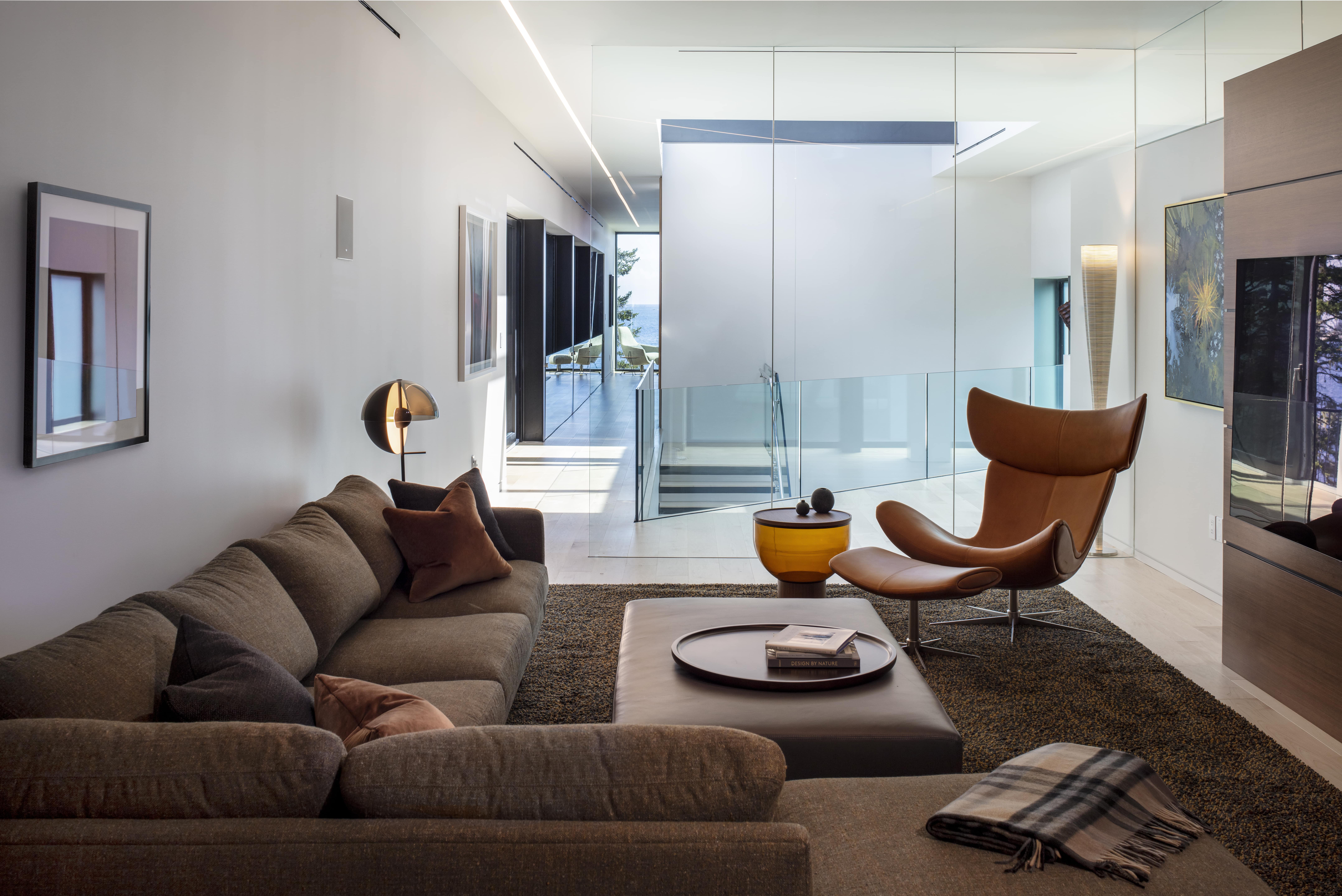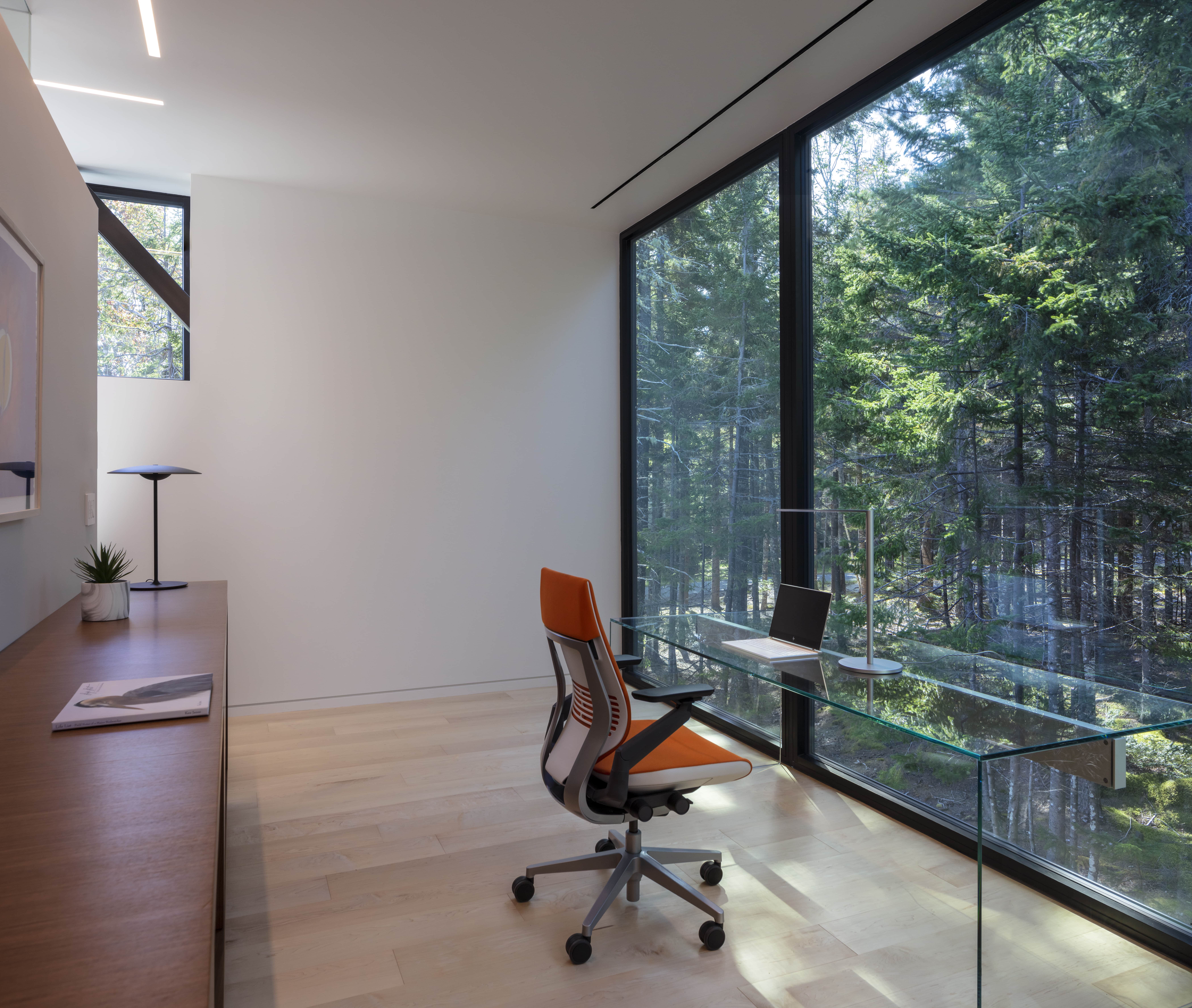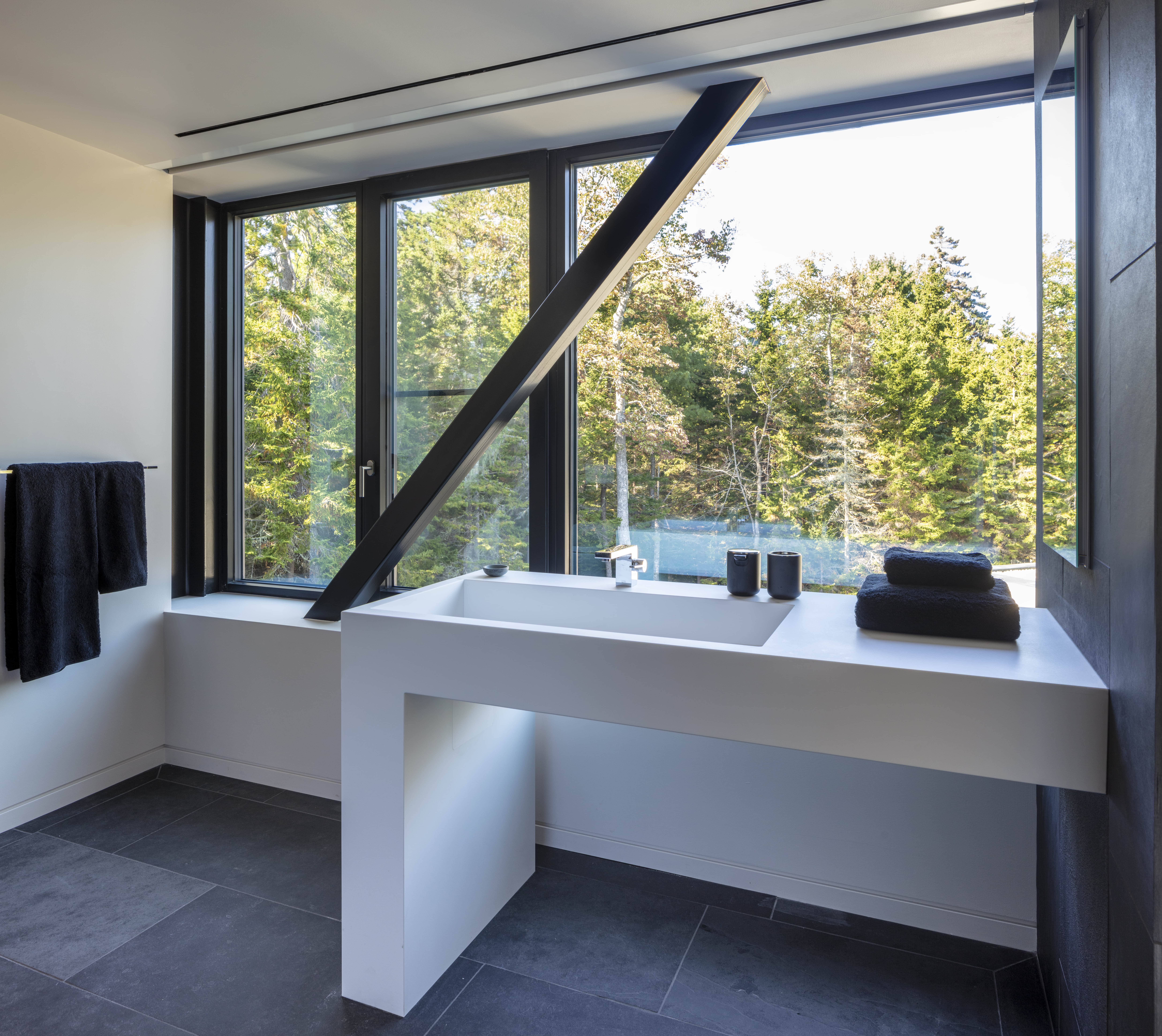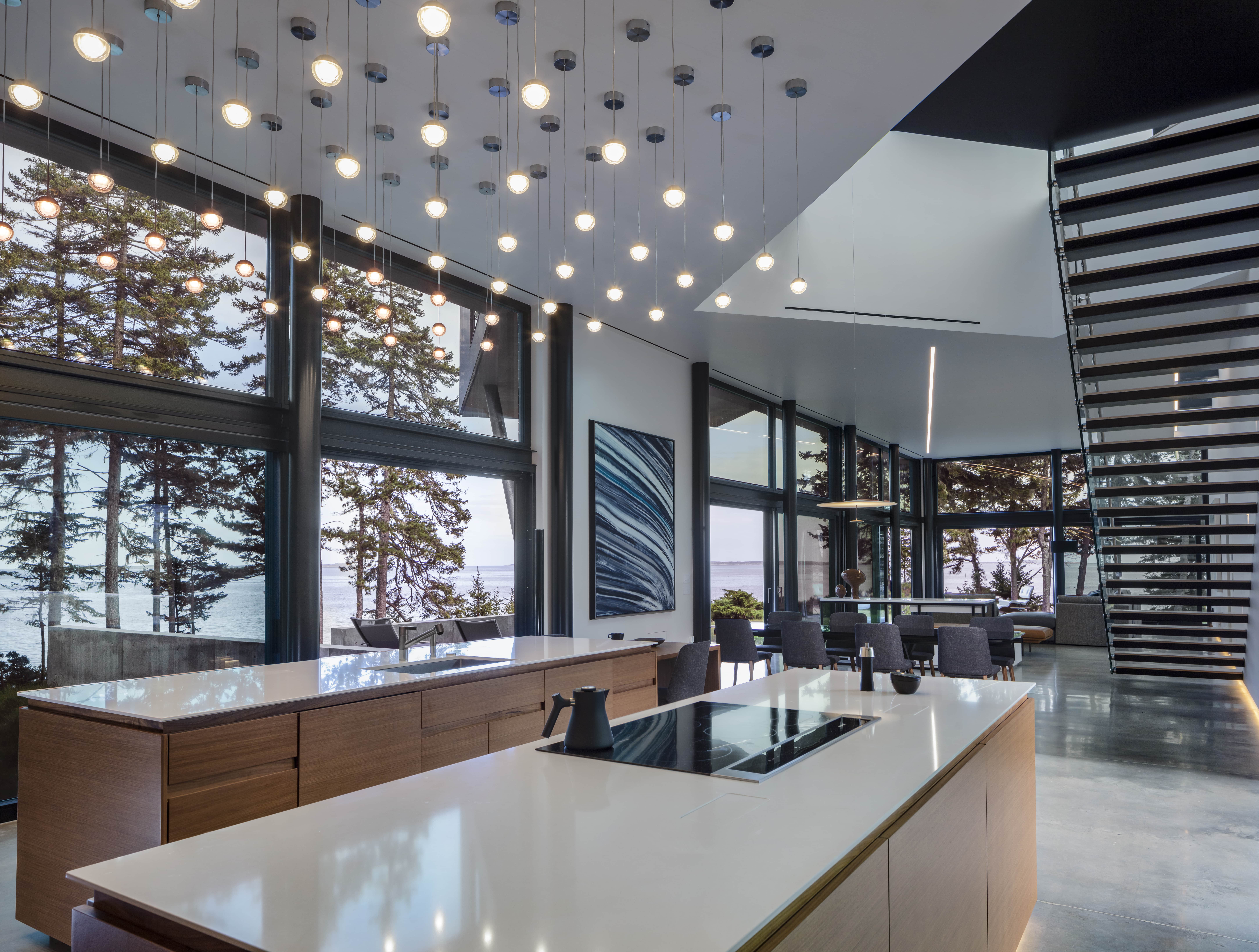 Cantilevered House
WCG Team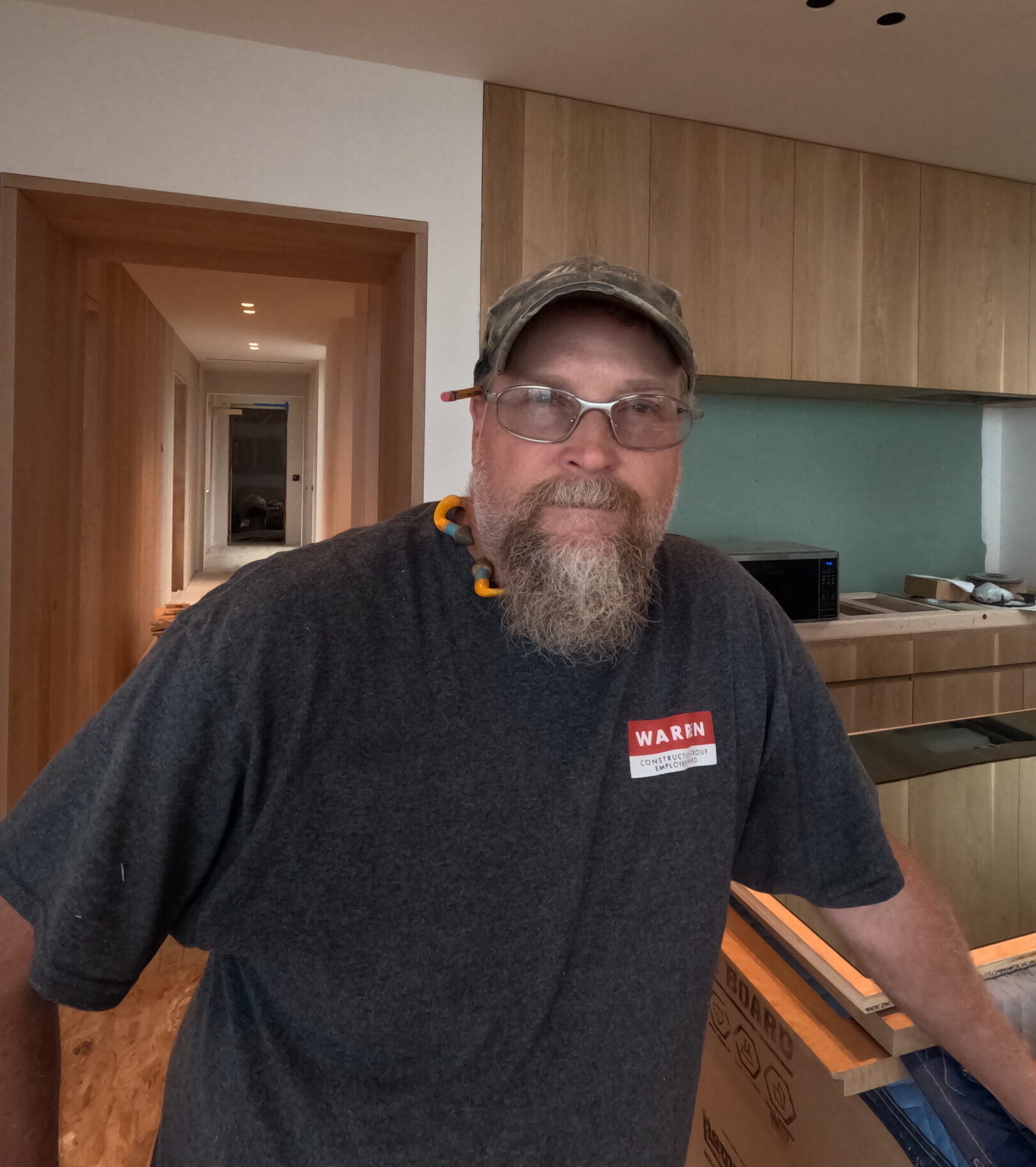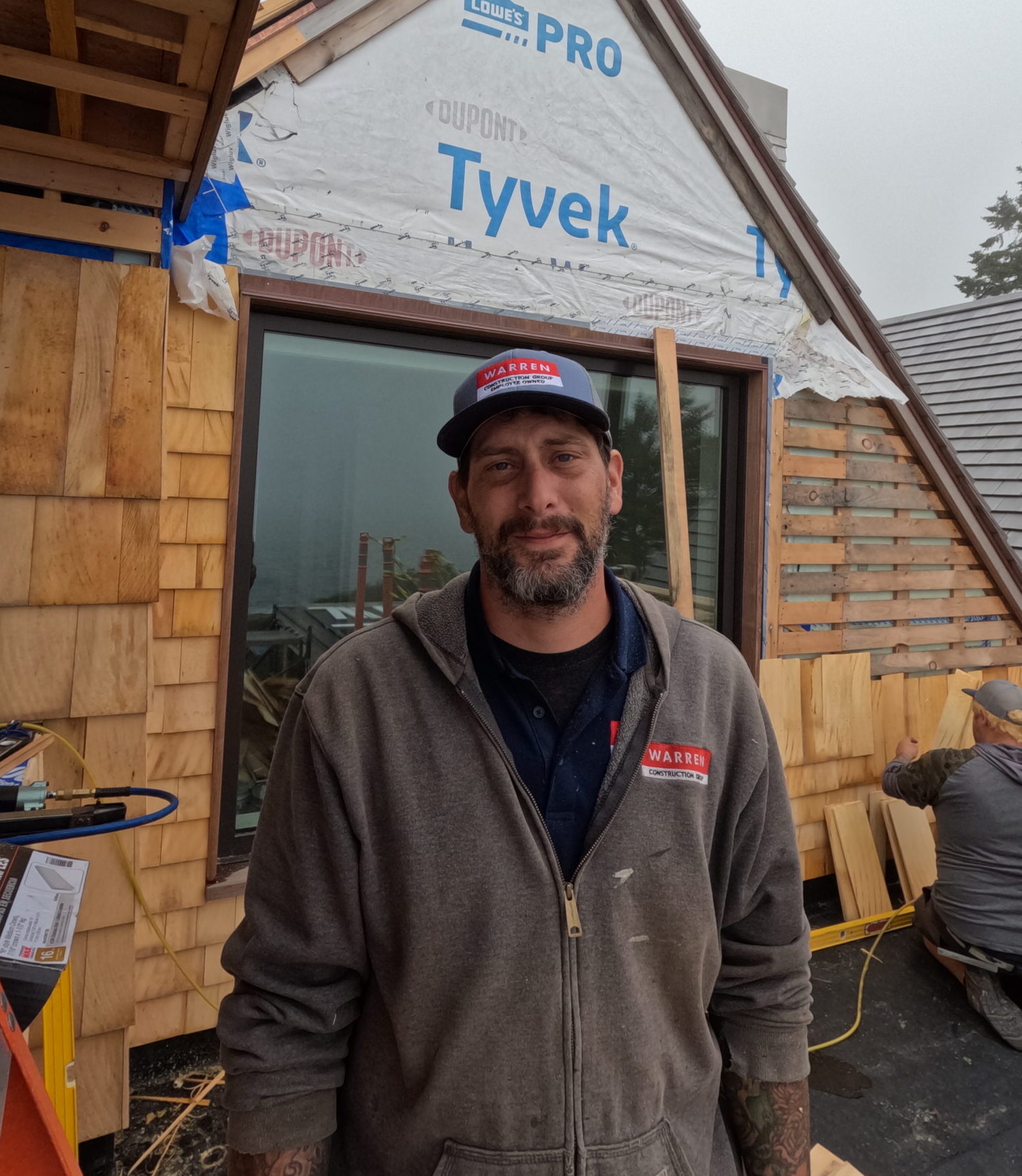 Project Specs
Elliot Architects
Michael Boucher Landscape Architecture
Sunset Knoll Landscaping
Urban Dwellings (Interior Design)
ReVision Energy
Jim Godbout Plumbing & Heating
Morningstar Stone & Tile
Integrated Energy Systems
Gartley & Dorsky Engineering & Surveying
Building Envelope Solutions
Lighting Design: Peter Knuppel
Interior Design: Urban Dwellings
A client's vision transformed into a buildable set of plans by an astute architect provided the basis to allow Warren Construction Group to bring to reality this modern, one-of-a-kind smart home.
Drawing on our experience from several different construction disciplines we worked with the owner, architect, and structural engineer to address complex issues including cantilevering large sections of the structure over angled steel columns, floating stairs with individual trads projected from the wall and creating a board form texture on 18' tall walls. We further brought forward resources to source oversized expanses of glass and lift-&-slide doors which open to southern and eastern views.
The home is perfectly sited on the landscape with a large wall of glass providing expansive easterly views over the Atlantic from the master suite. A similar wall at the west end of the upper floor creates the feeling of being nestled into an intimate forest biome. The home is accented throughout with custom made walnut millwork produced in our shop.
Environmental conditions are maintained by a modern mechanical system including air to water heat pumps, a gas fired Viessmann boiler for domestic hot water and supplemental heat and Zehnder ERVs. This can be monitored and controlled by a web-based platform from a phone or a tablet.
This home was a challenging and rewarding build that ultimately resulted in checking all the boxes for the owner, design team and ourselves.
More case studies
Residential