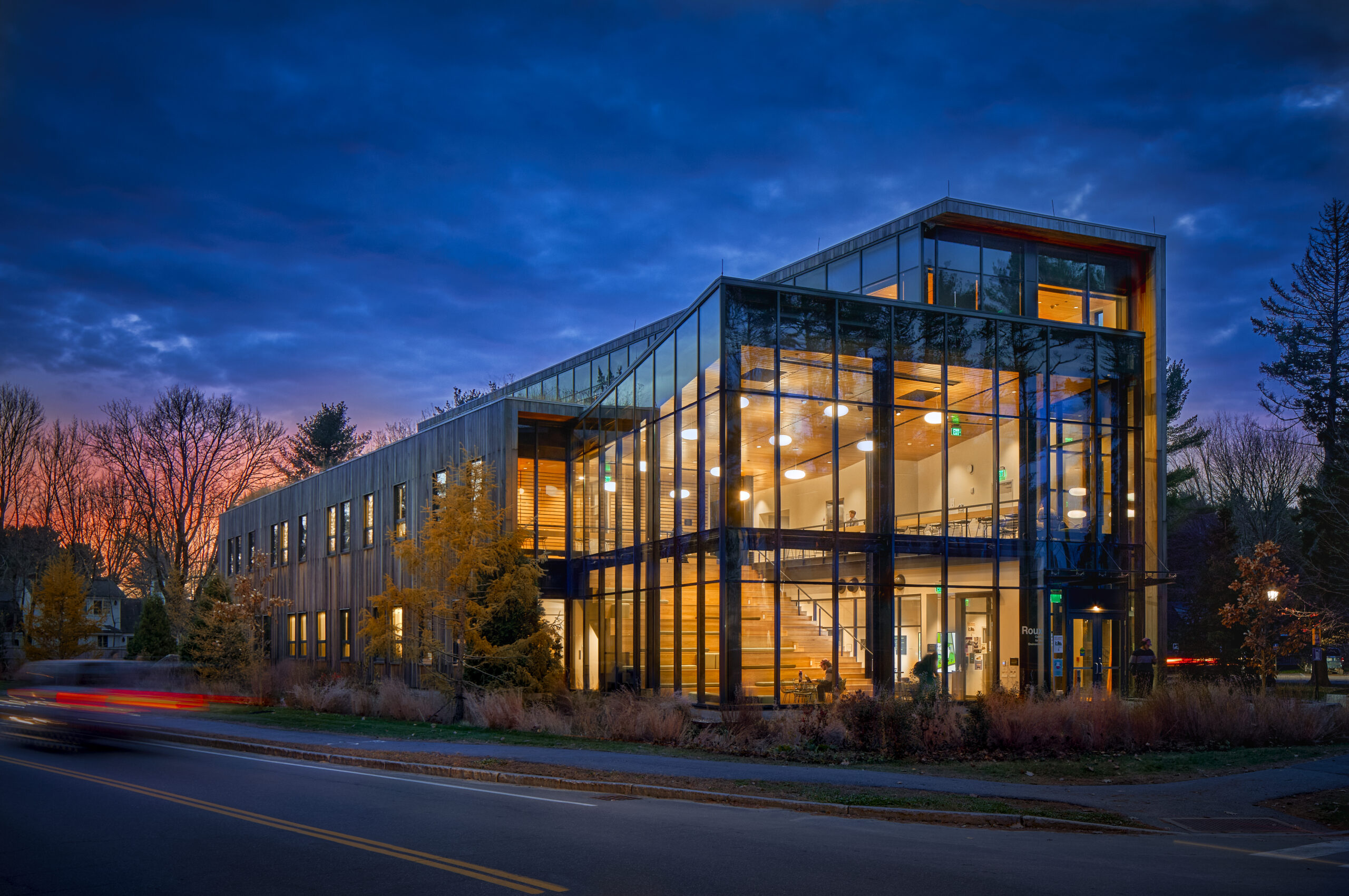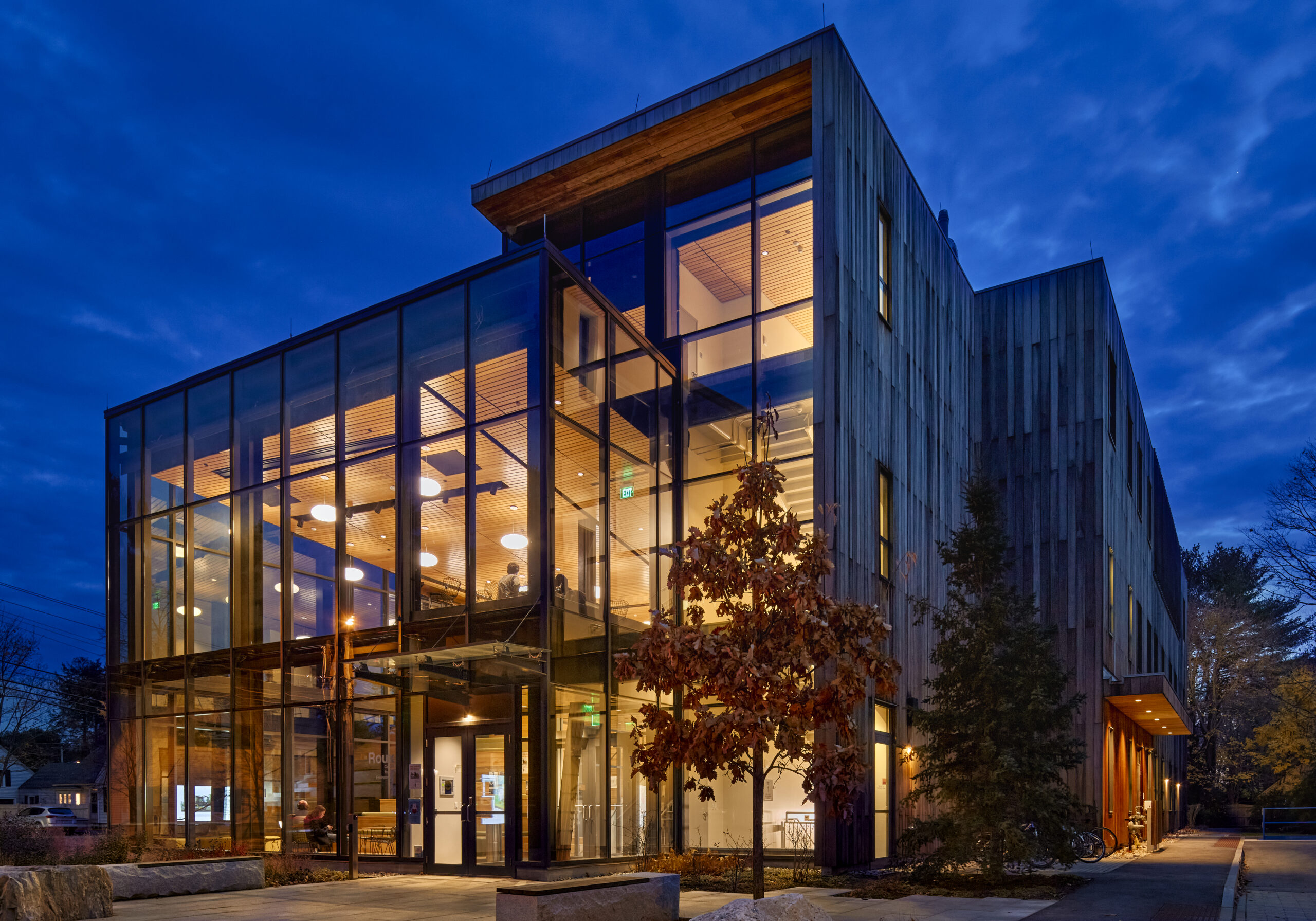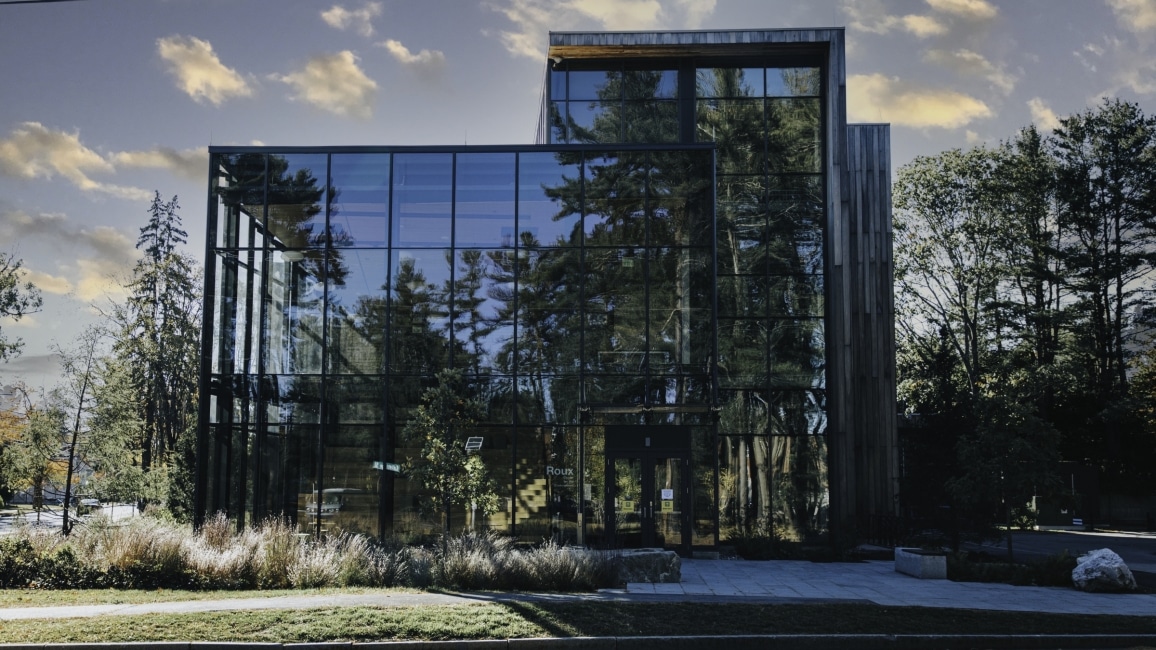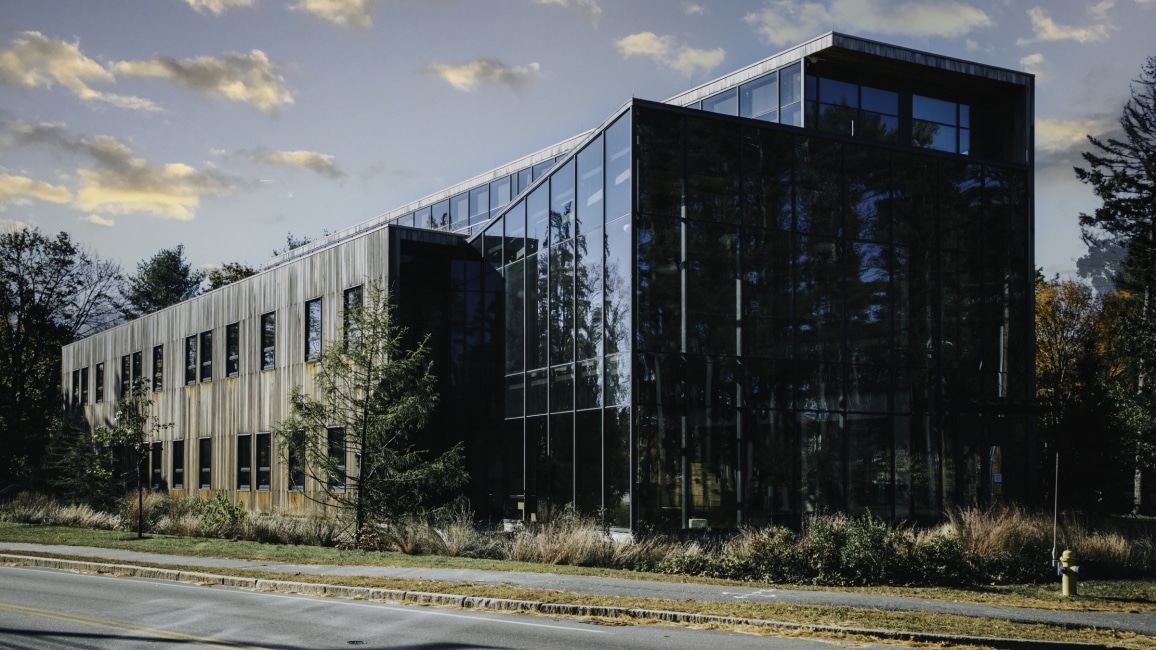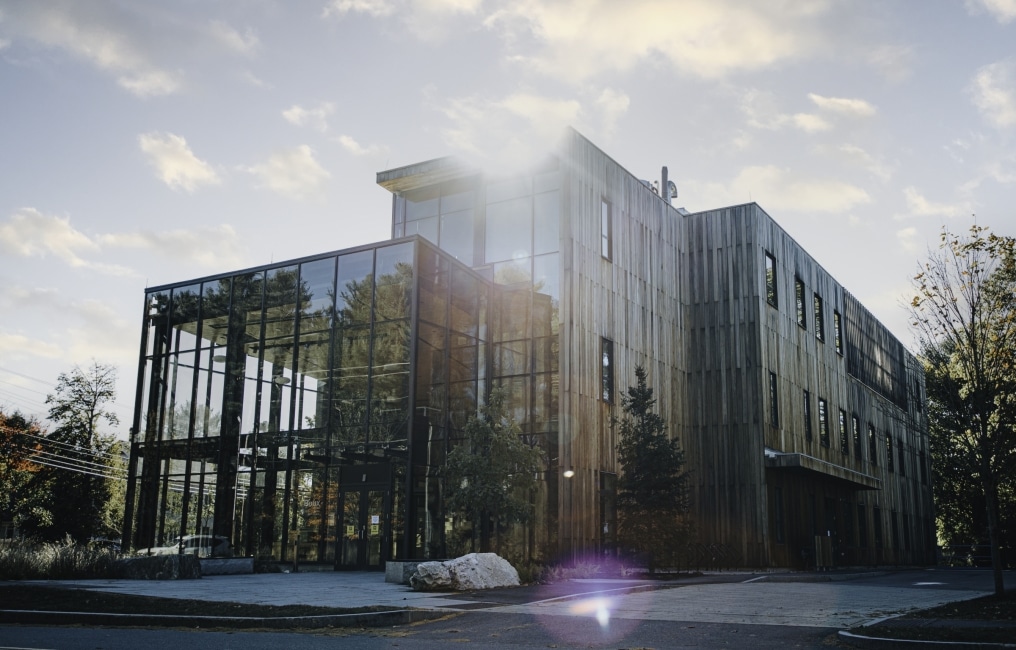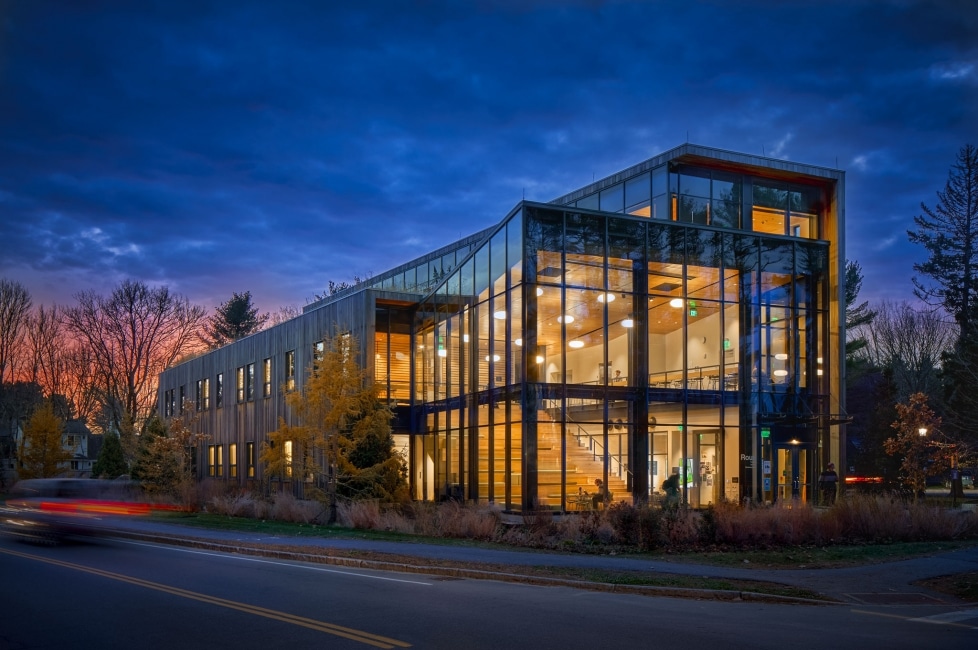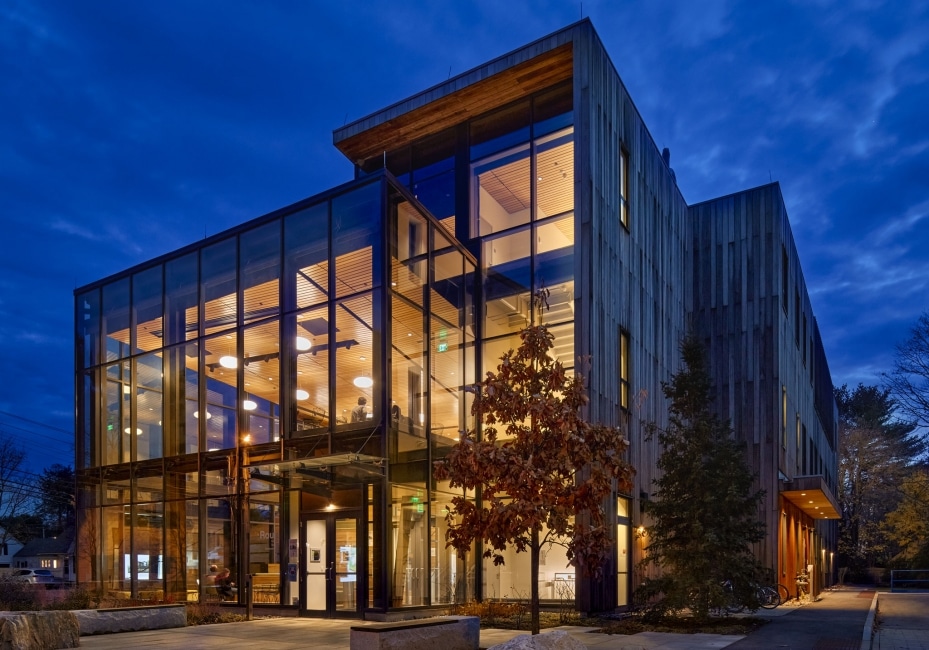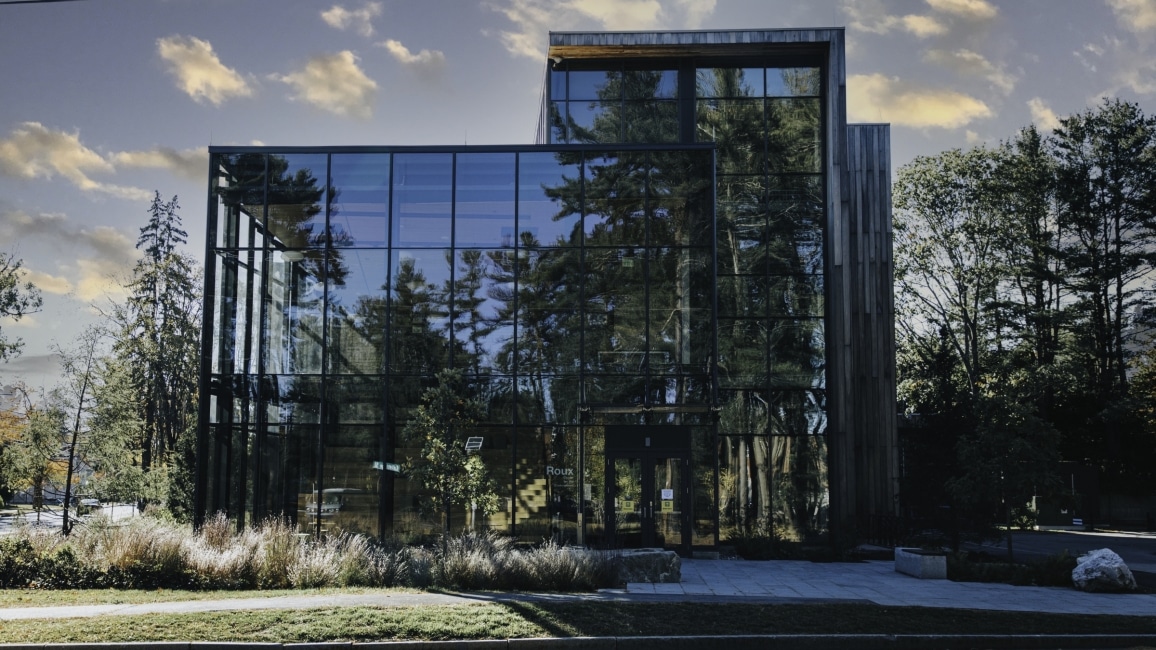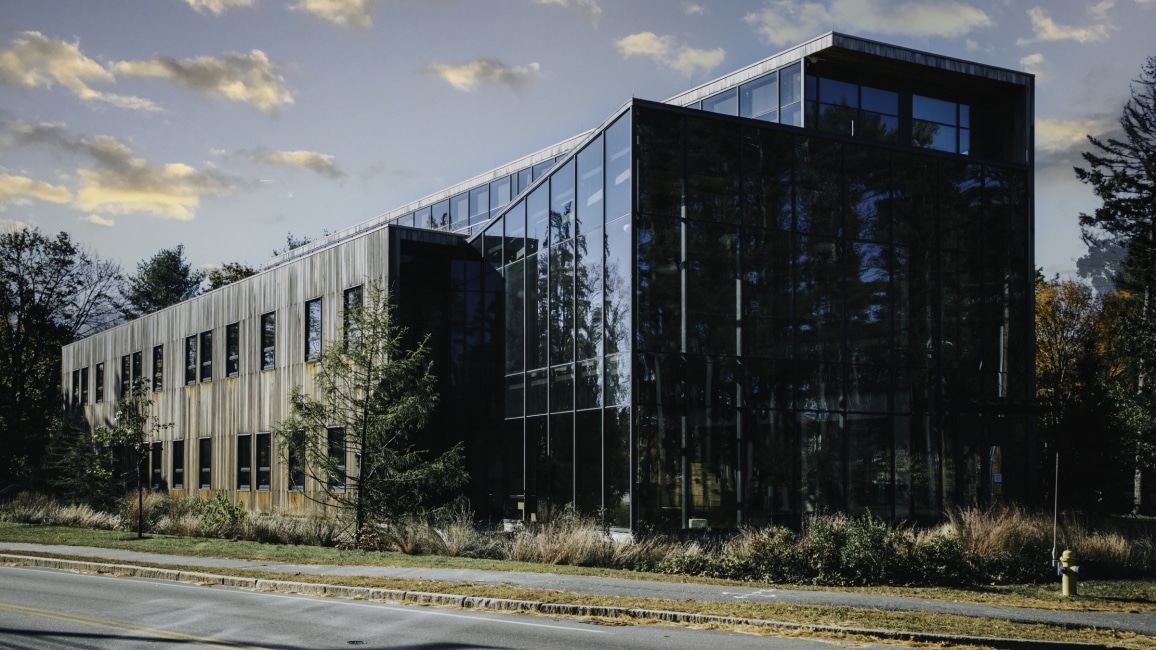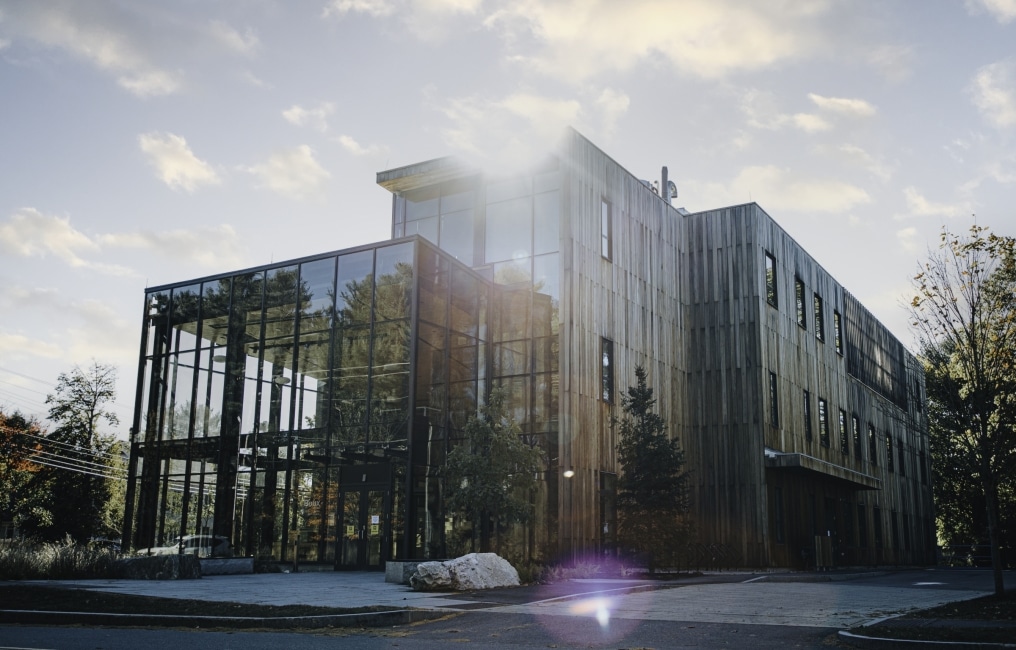 Roux Center for the Environment, Bowdoin College
WCG Team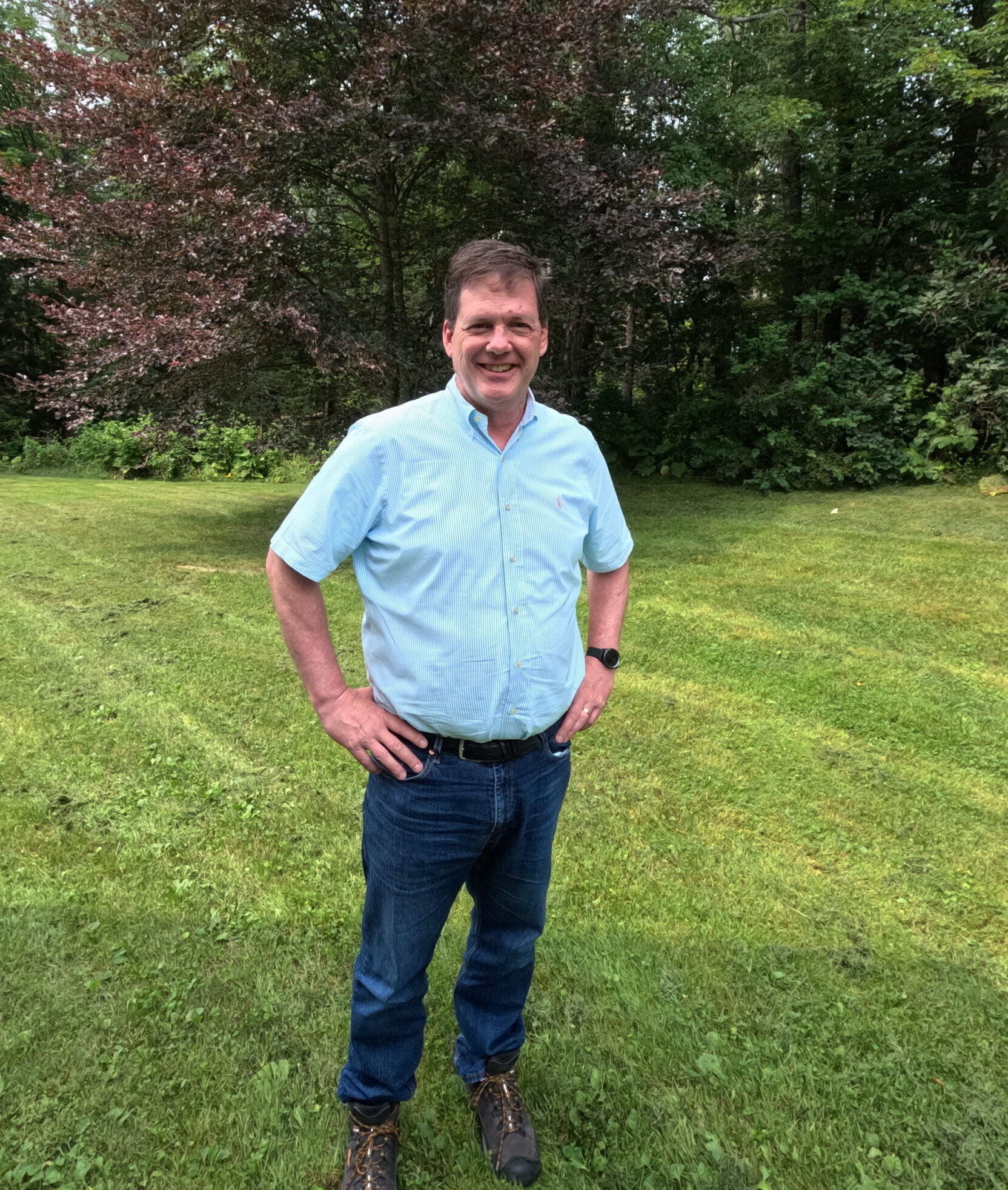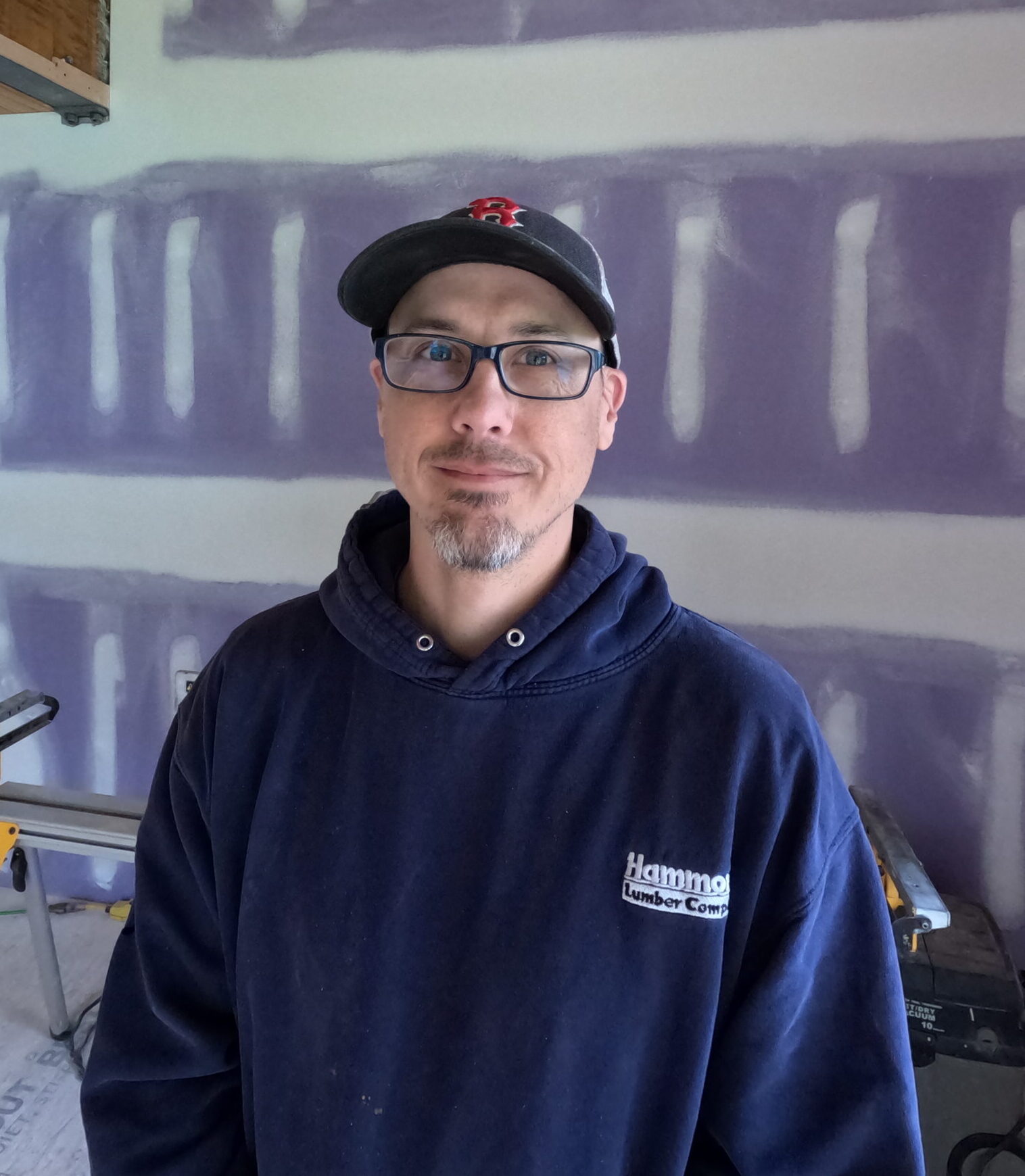 Project Specs
Cambridge 7 Associates (Architects)
Becker Structural Engineers, Inc.
Sebago Technics, Inc. (Civil Engineering)
Stephen Stimson Associates Landscape Architects
Thorton Tomasetti
Enterprise Electric, Inc.
O&P Glass
Capozza Floor Covering Center
Landry & Sons Acoustics, Inc.
The construction of a new academic and lab building for Bowdoin College, one of their largest capital projects in recent years, brings together and houses the multi discipline of environmental science. A tight dead line, and supply issues combined with a harsh winter, challenged Warren Construction Group, we opened the building up in time, regardless as we rose to the challenge with the building ready for use for the academic year. At 29,000 sf with 15 laboratories this LEED Platinum building is constructed out of sustainable building materials. It has a solar array on one section of the roof and a green roof with gardens on the other. Its beautifully unique siding and complex building envelope combine to make this a very efficient building. The central communal space features a glass auditorium of multi-story "lantern" with bench seating, used as a function, learning or study area.