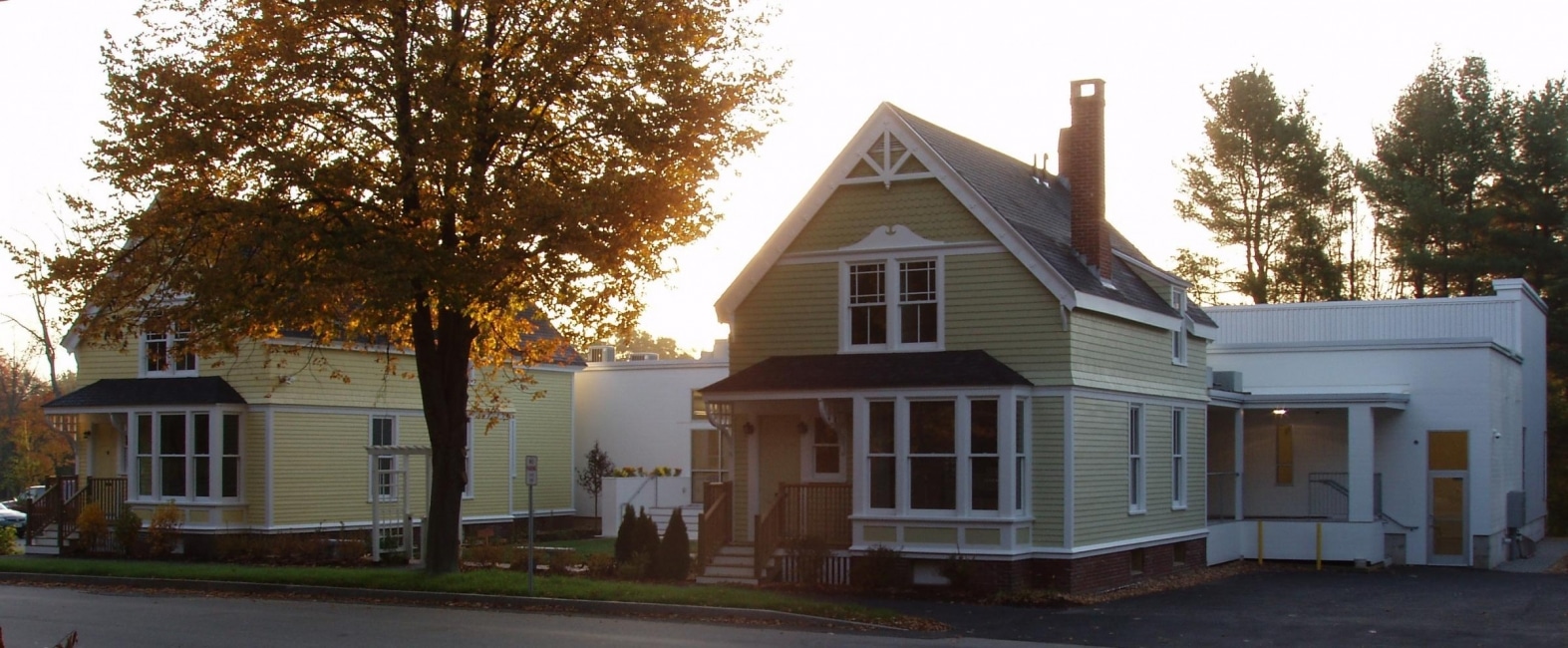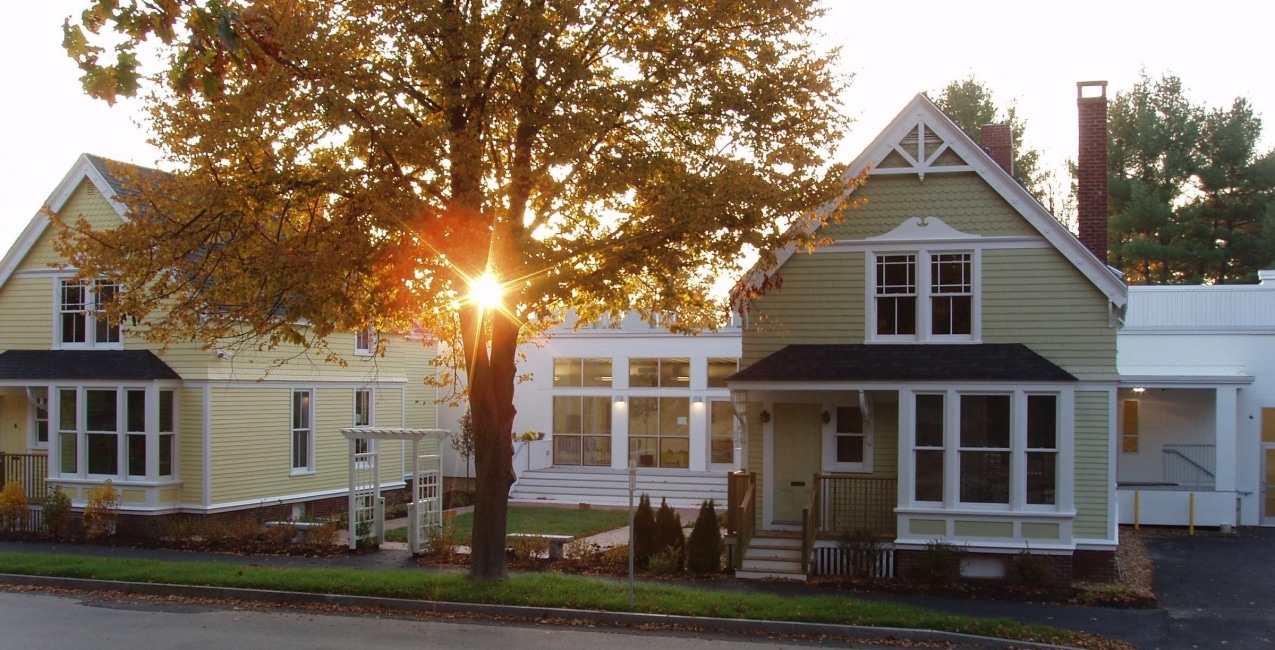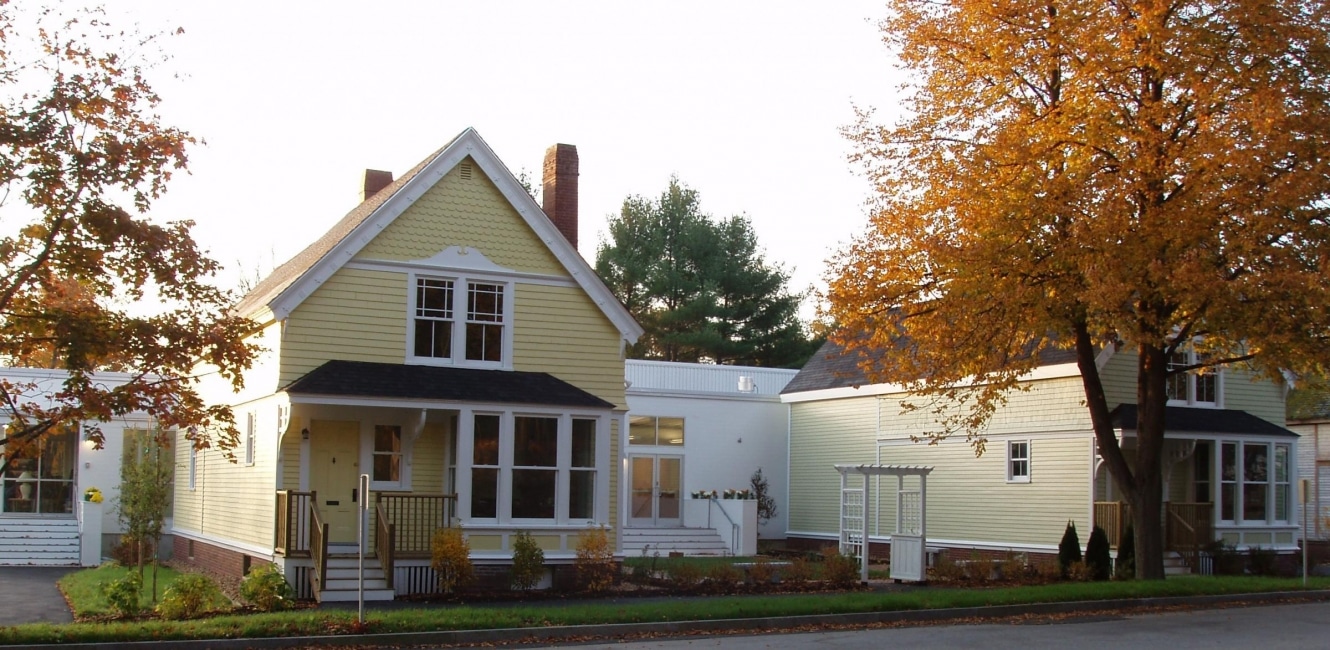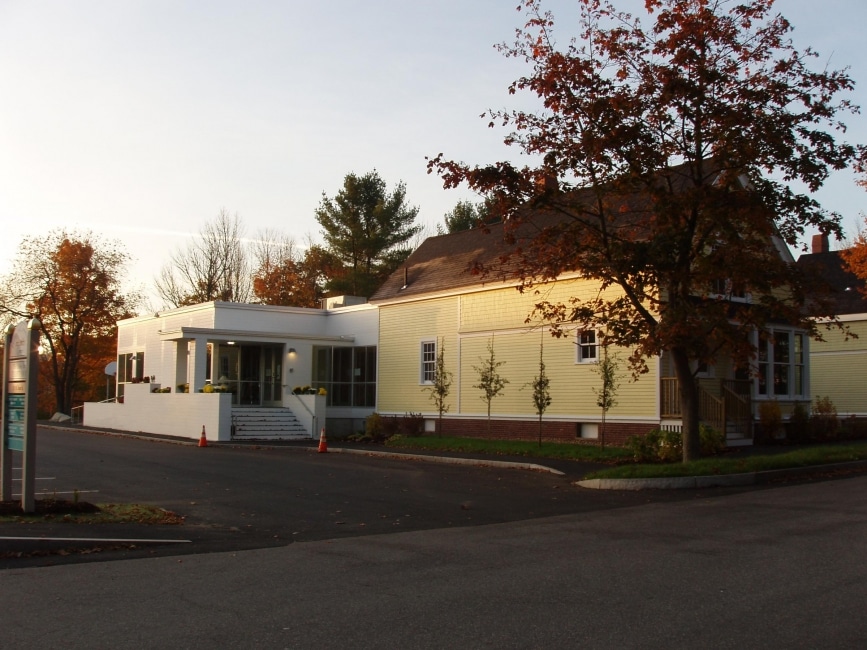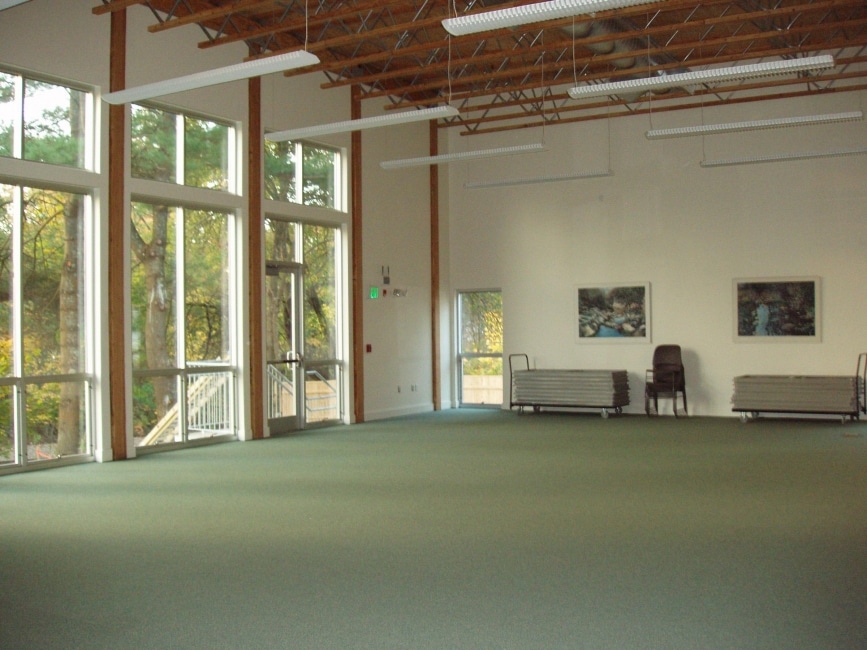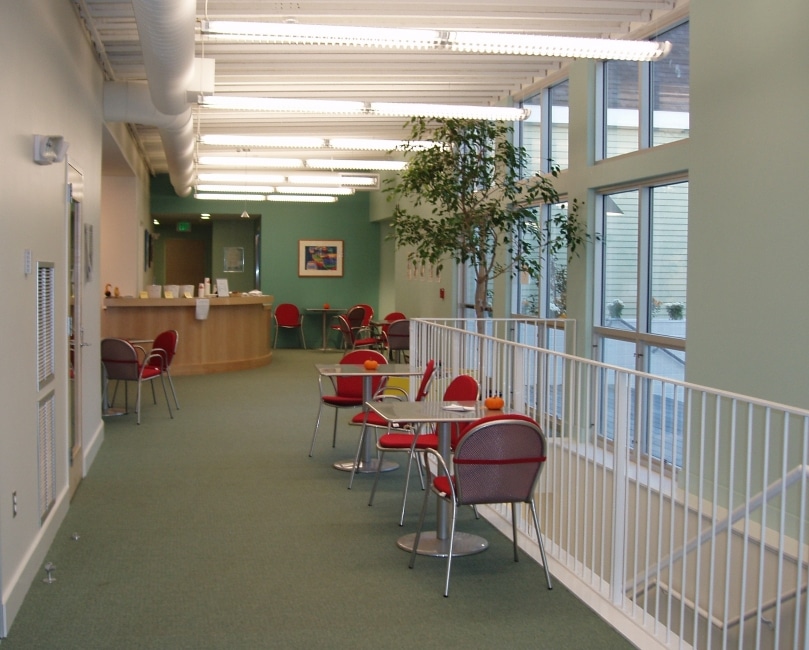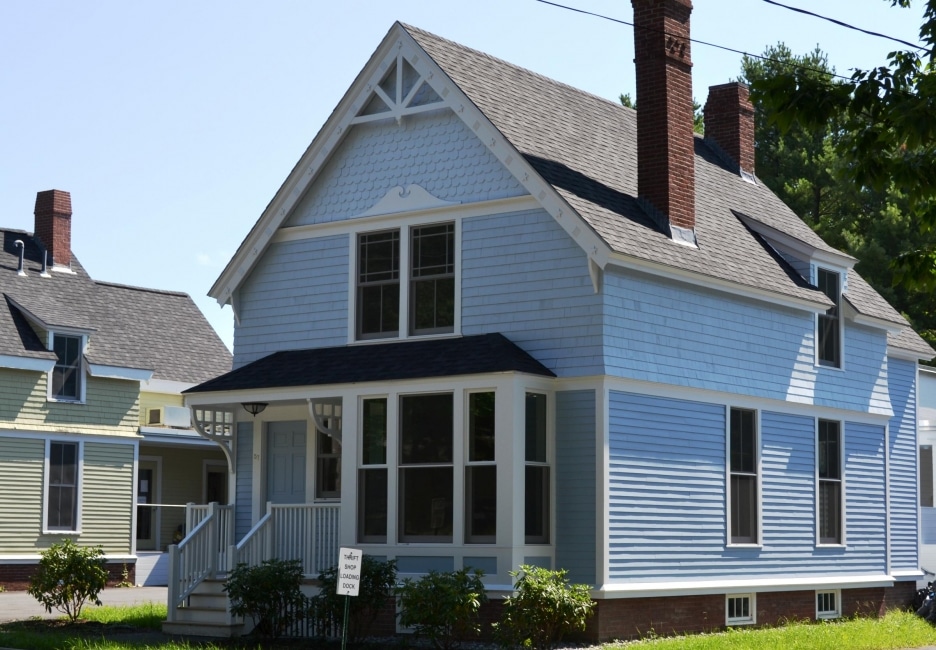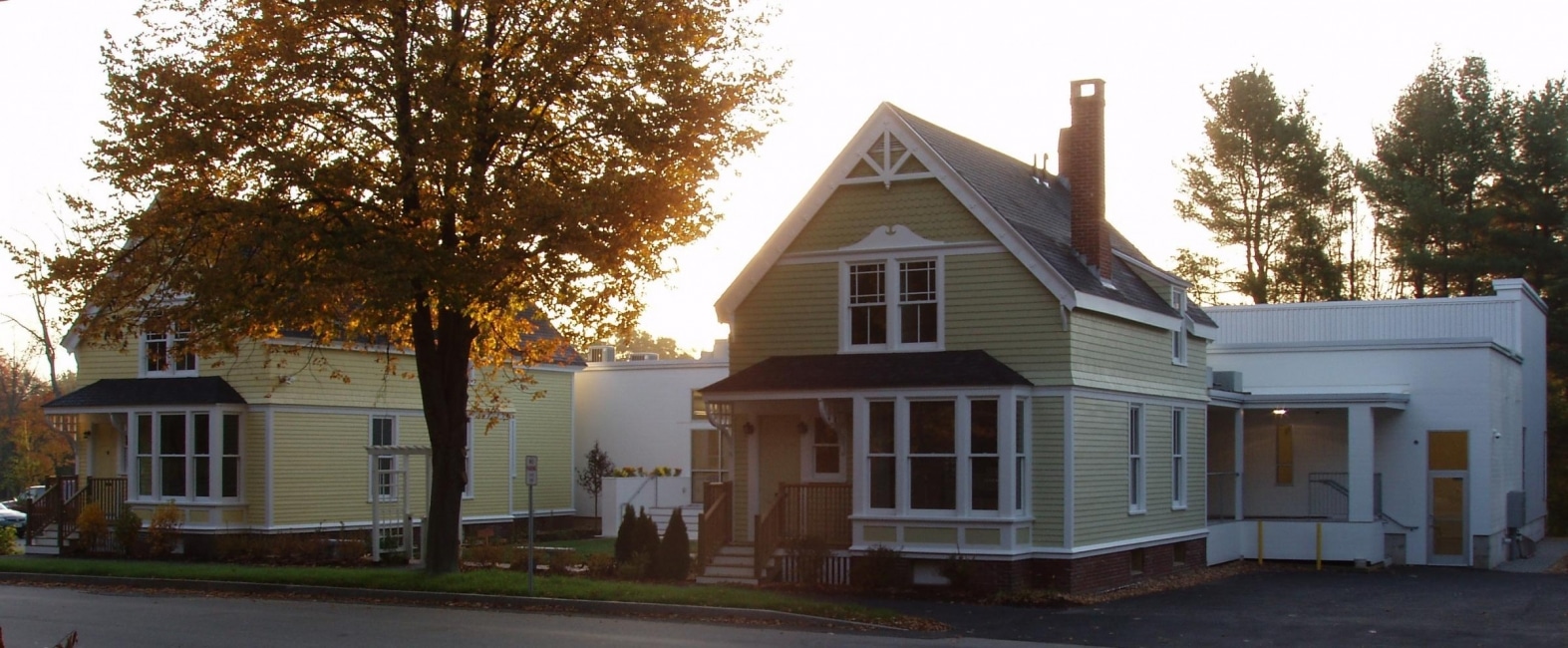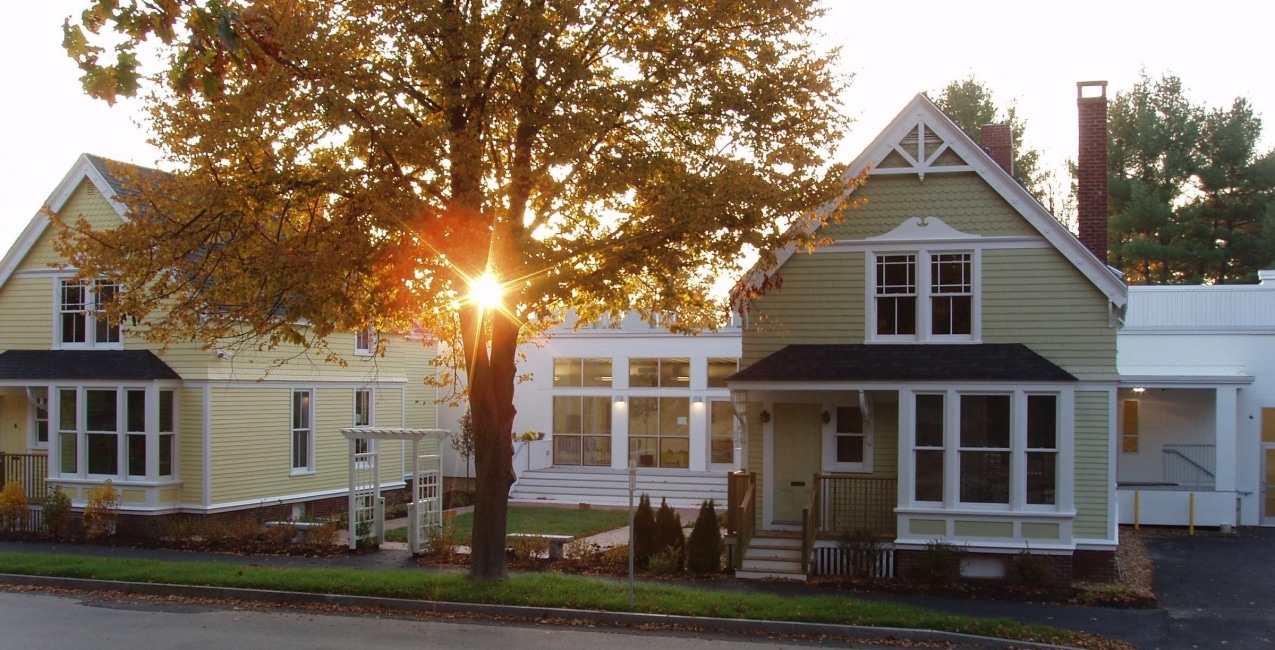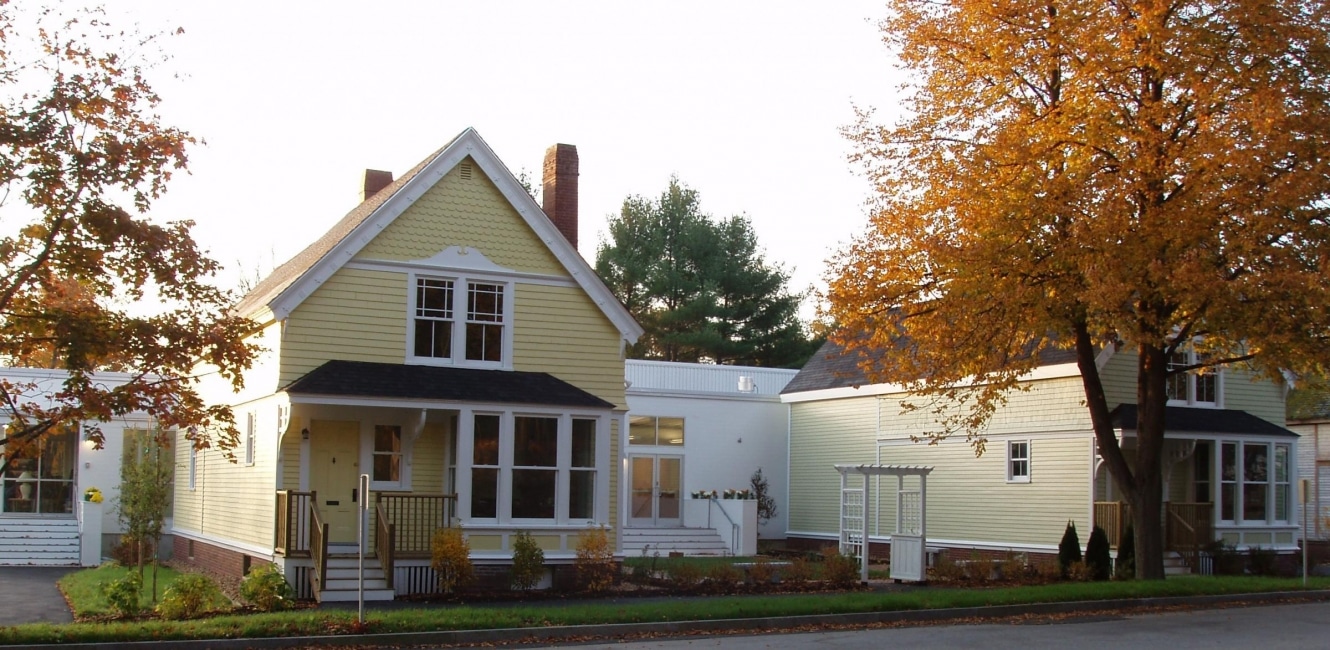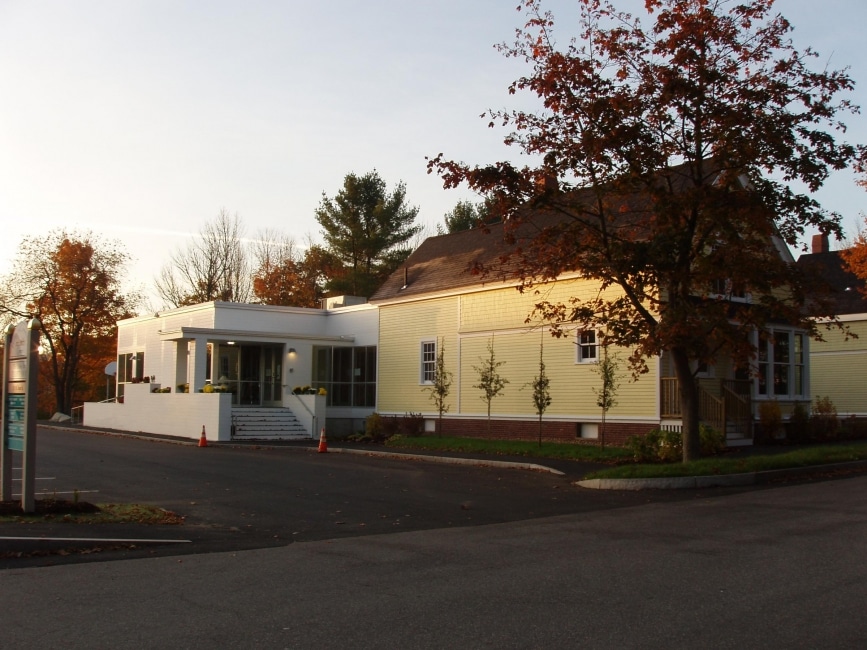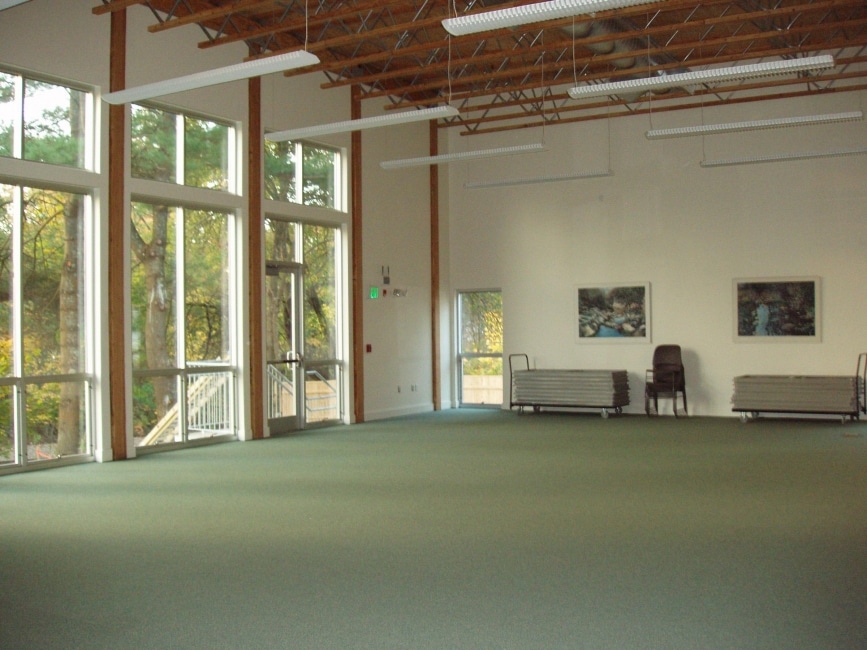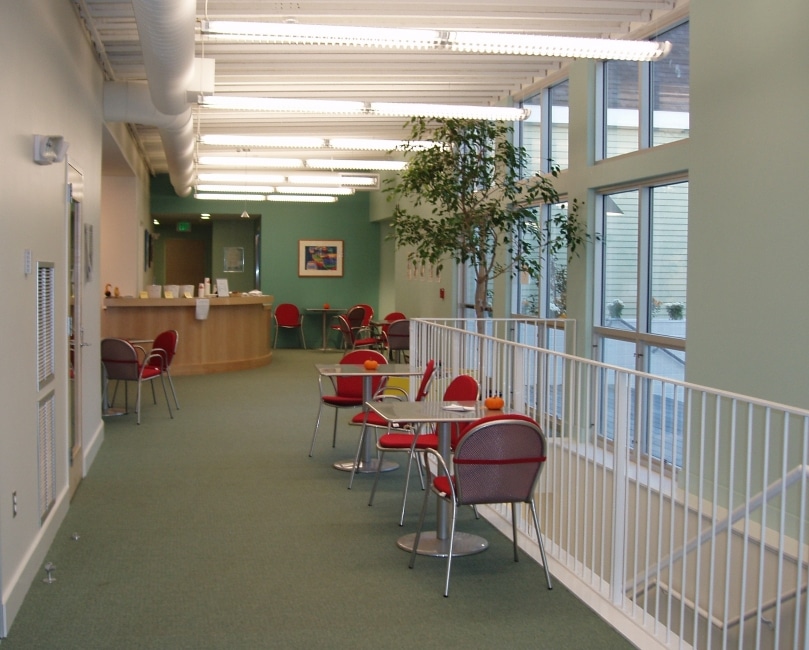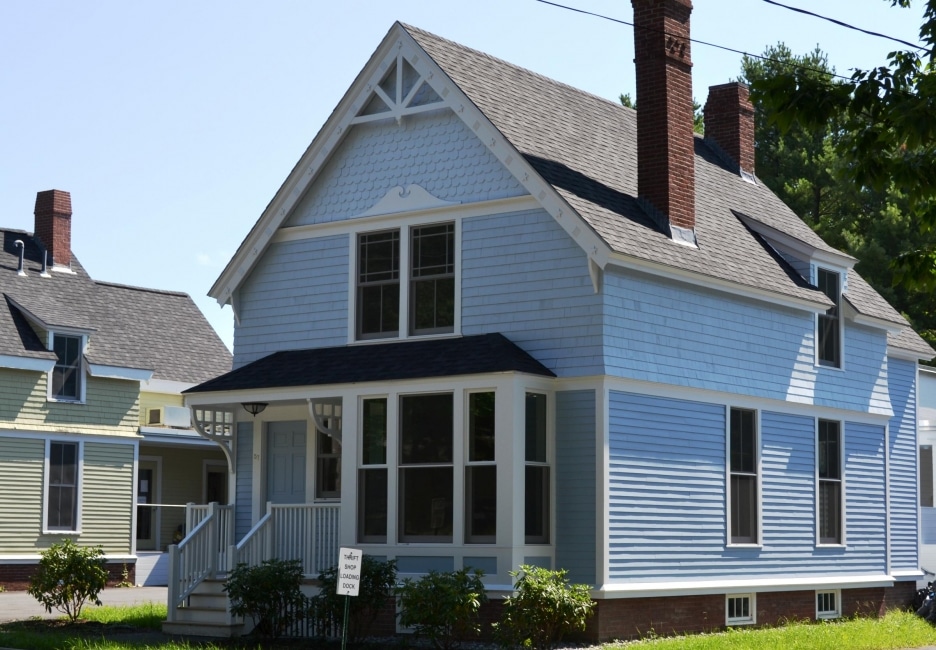 Freeport Community Center & 57 Depot Street
In 2000, the board of the Freeport Community Center started to discuss renovating a pair of historically significant homes into efficient office space for use by various civic groups, including Freeport Community Services. Peter was so passionate about the project he recused himself from the board and put in a bid, which, in addition to renovations, included a 10,000- square-foot addition to the rear. The modern Scott Simons-designed addition is entirely wood- framed, insulated with green materials, and utilizes very efficient mechanical equipment, making it possible for the owner to obtain Efficiency Maine credits as a diminished energy use building.
In the second phase of development, we renovated a third historic home to expand the center. In this deep-energy retrofit, we skinned the building, put up insulation, replaced the windows, and re-trimmed the building in the original materials, resulting in a structure that uses up to 70 percent less energy. Peter has presented this project at a number of conferences, including NESEA and ABX. Peter was awarded the Carol Kaplan Memorial Community Service Award for "outstanding effort and tireless devotion to help Freeport's community members," largely for his efforts in planning and executing these projects.
More case studies
Commercial