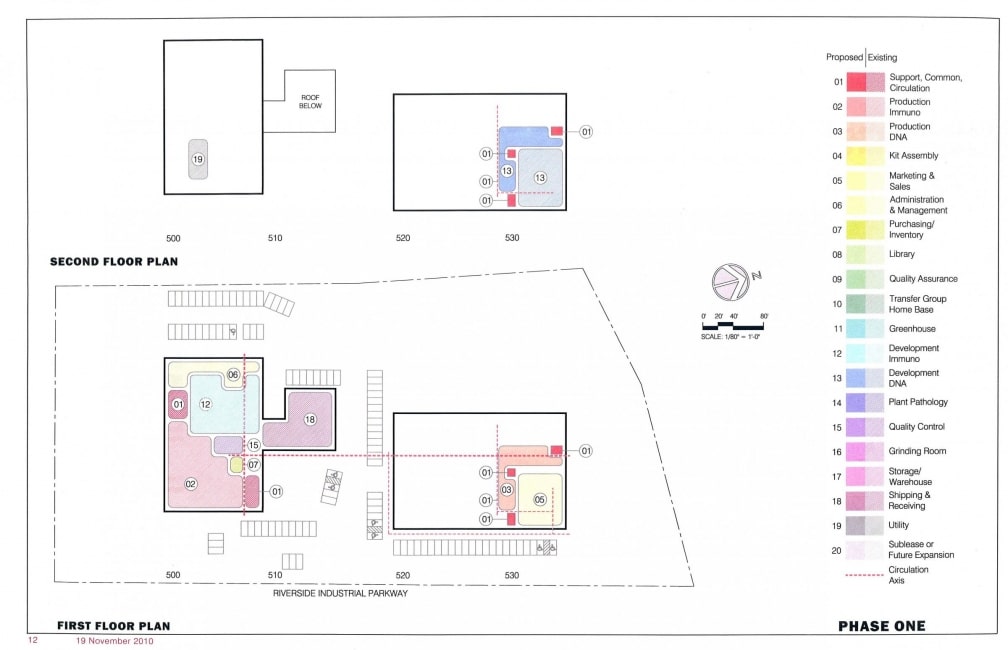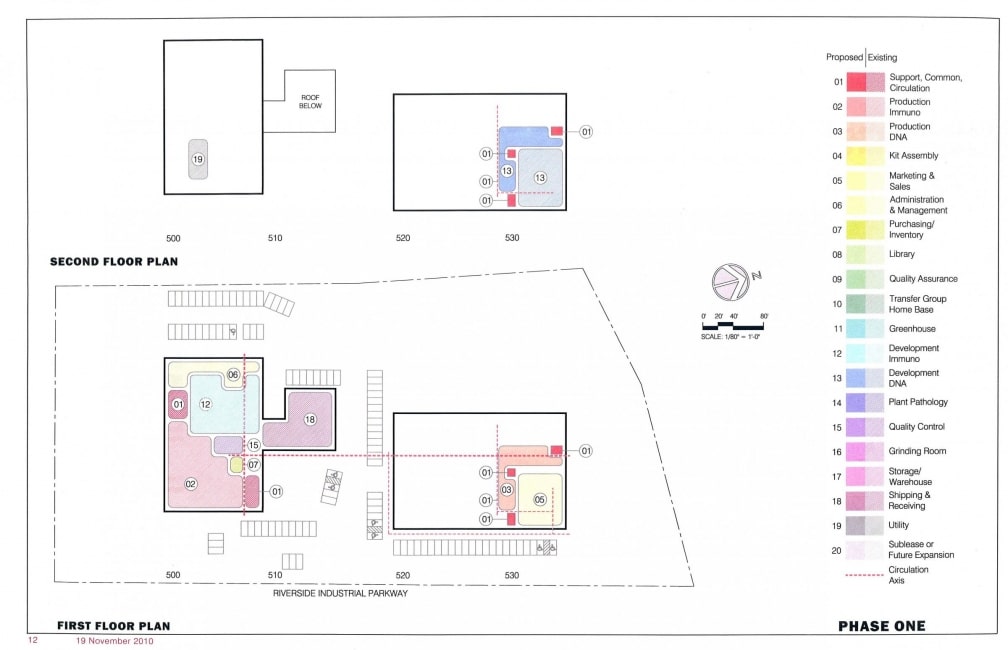 Envirologix, Inc. Multi-Phase Expansion & Build-out
EnviroLogix, Inc. is a Portland-based company that designs and manufactures diagnostic testing kits used to monitor food production, such as GMO-testing equipment. As the business has grown over the past several years, we've helped them expand their office and lab space. Part of the challenge in collaborating with a biotech company is understanding and accommodating their need for specific, highly controlled lab conditions. In the original expansion, we integrated a geothermal heating and cooling system to take advantage of ground-source heat as well as equipment heat loads. It has performed as designed and will continue to save energy through its lifespan. In the second expansion, numerous lab "climates" demanded varied temperatures, humidity, and no possibility of cross contamination. These requirements were met through close coordination in the design process and a comprehensive understanding of air filtration, humidification, exhaust, and balancing. In parallel with the technical design and construction, we had an integral role in the programming of work flow, "climate" adjacencies, and systems to ensure the overall project was buildable and constructed efficiently, minimizing any backtracking as the lab design evolved.
"Warren Construction Group was the perfect partner for EnviroLogix as we undertook our first build-out of new office and laboratory space at a critical stage in our development. Working closely with our architects, Warren helped us creatively locate centralized infrastructure "corridors" supporting two floors, while optimizing work flow and staff circulation. This came from listening to us in the planning sessions from the very early stages, coming to understand the scientific constraints and relationships of our various labs in a way that instilled great confidence among our science staff and management.
Working with Peter and his team was a collaborative relationship, right from the beginning. These are real people, on the job and in touch all the time, with genuine commitment to getting it right, sharing our concerns and theirs to reach solutions we can all be proud of, and yielding good value for our shareholders. Their fully transparent reporting system gave me complete assurance that we were on track both financially and schedule-wise, and indeed we came in on time and under budget with first-class results." –Peter Johnson, Former VP Operations and CFO, EnviroLogix Inc.
More case studies
Commercial