Mainebiz recently published their annual Book of Lists, and Warren Construction Group has a significant presence in the "Maine's latest green Buildings" list.
As the only builder to earn more than one spot of the 12 noted for LEED certified, WCG is proud to present three projects.
#2. The Roux Center for the Environment at Bowdoin College. 30,901 SF, very complicated and beautifully constructed .LEED Platinum.
#4. The Nature Conservancy tenant space in Brunswick's Fort Andross, an innovative and visually stunning design. LEED Gold.
#12. 216 Maine Street, Bowdoin College Administration building. LEED Silver.
Warren Construction Group has a strong interest in quality building envelopes and mechanical systems. We have a deep breadth of knowledge and experience which is prominently noted here.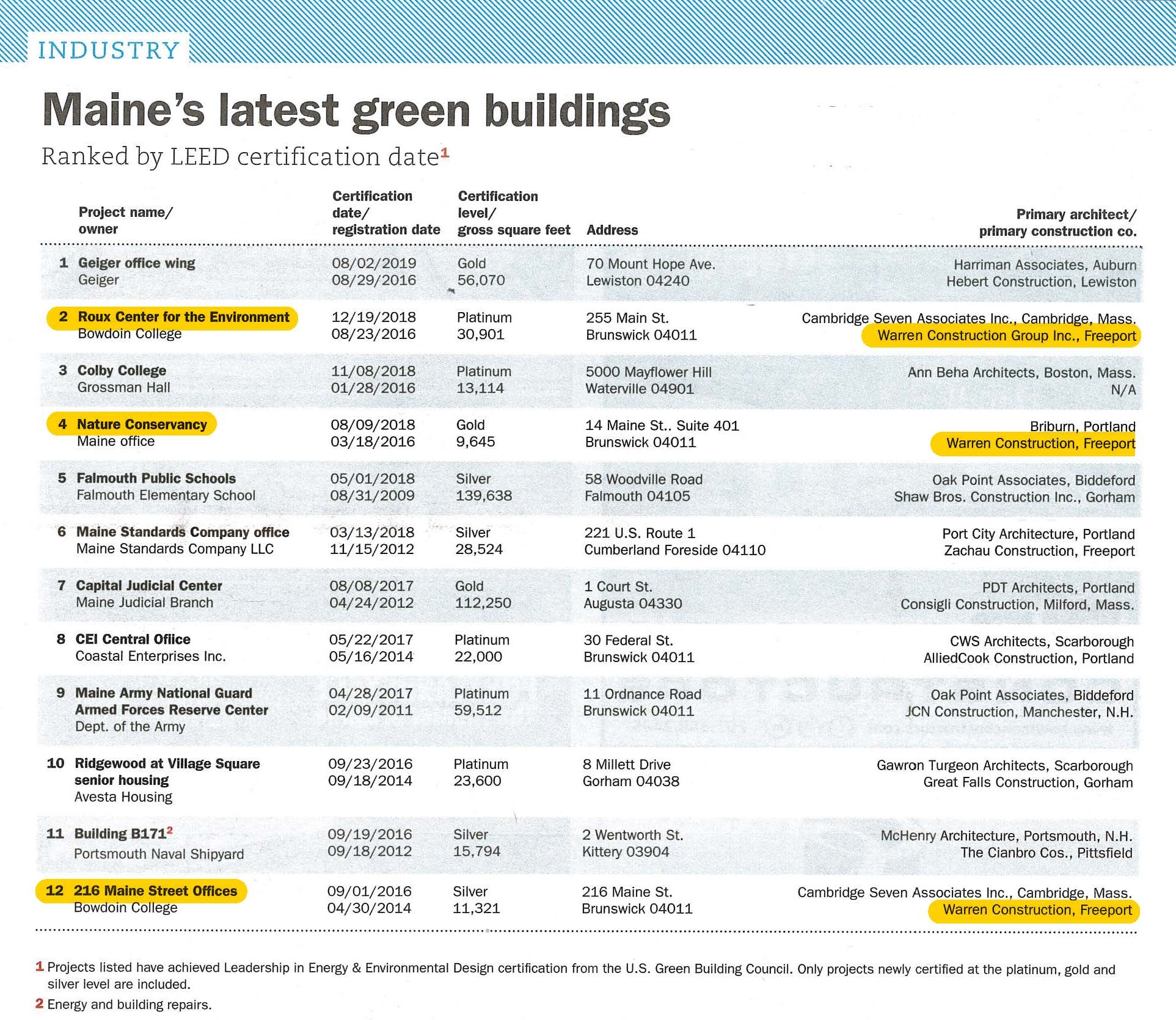 Reference: 2020 Book of Lists (2019, December 23). Maine's latest green buildings, Mainebiz, 25(29), 62